Altria vs. Philip Morris International: How These 2 Tobacco Giants Stack Up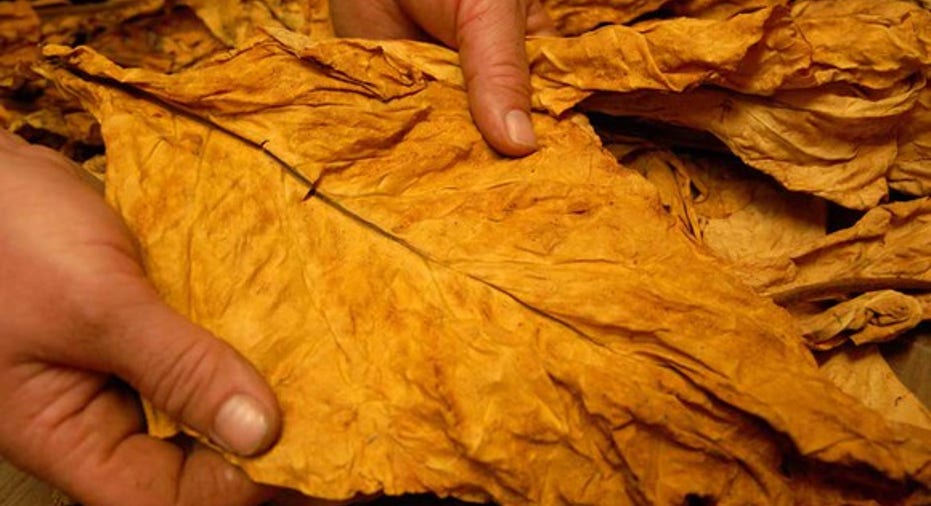 Image source: Altria Group.
Tobacco stocks have been among the best long-term performers in the stock market, and Altria Group and Philip Morris International share much of that history together. Until 2008, the two companies were intertwined within the same corporate entity, but Philip Morris International's spinoff from Altria eight years ago separated out the international tobacco business from the domestic tobacco and wine segments that remained with Altria.
To help investors choose between these two stocks, you'll find some comparisons below that show where each has a competitive advantage. At the end, we'll tally up the pros and cons of each stock to help you decide which should go in your portfolio.
Where Altria outpaces Philip Morris
Altria and Philip Morris share a lot of the same attributes, but there are some metrics in which Altria looks like the more attractive stock. They include:
Recent stock performance. Altria has soared 46% over the past year, compared to Philip Morris International's still-impressive 31% gain.
Longer-term stock performance. Altria is one of the best performing stocks in market history, with consistent average annual returns of nearly 20% over the past 45 years. Even during their brief shared history since 2008, Altria has outpaced Philip Morris, by a margin of 23% to 14% in terms of annualized average total return.
Expected 2016 financial performance. Investors believe that Altria will grow its earnings by more than 9% this year, on revenue growth of about 3.4%. By contrast, Philip Morris will likely remain much closer to flat year-over-year results, with expectations to boost earnings by just 1% on 0.6% rise in revenue.
Dividend payout ratio. Altria currently pays out about 80% of its earnings in the form of dividends, compared to around 95% for Philip Morris. This indicates a more easily sustainable dividend for Altria.
Balance sheet strength. Altria has roughly $12.8 billion in long-term debt against an asset base of $34.1 billion, and it has positive shareholder equity. Philip Morris' asset base is similar at $34.6 billion, but it has more than twice the long-term debt of Altria, at $26.7 billion. Philip Morris also has negative shareholder equity.
Greater diversification. Altria gets most of its business from tobacco, but it still has exposure to other areas. Its Ste. Michelle wine segment has been a small but profitable part of Altria's business for a long time. More importantly, Altria's stake in beer giant SABMiller lets it profit from prospects outside tobacco, and the proposed merger between SABMiller and Anheuser-Busch InBev will potentially let Altria share even more in the beer industry's strength.
Where Philip Morris bests Altria
Image source: Philip Morris International.
There are also several areas in which Philip Morris does better than Altria. They include:
Current dividend yield. Philip Morris has a current yield of 4.2%, compared to Altria's 3.3%.
Long-term dividend growth rates. Since becoming a public company in 2008, Philip Morris has increased its dividend by more than 120%. Altria has shown impressive gains as well, but it still lags well behind with dividend growth of 95%.
Volume of cigarette shipments. Philip Morris simply has a larger business than Altria. Philip Morris reported shipment volume in 2015 of 847.3 billion units. That far outpaced the 126 billion unit figure that Altria claimed for the full year.
Expected 2017 top-line performance. Investors are hoping for a nearly 6% boost to Philip Morris International's revenue next year, compared to just 2% for Altria. Expectations for both companies are for profits to grow by roughly 9%, with Philip Morris having only a very slight edge in earnings growth.
More concentrated exposure to tobacco. Philip Morris gets almost all of its revenue from tobacco products, and even its innovative iQOS heat-not-burn technology uses tobacco as a base product. If you want a pure play on tobacco, Philip Morris is the better pick.
Where both stocks are nearly even
In some ways, Altria and Philip Morris come up without a clear winner. Among them are:
Valuation. Both Philip Morris and Altria have forward earnings multiples of about 21. Their trailing price-to-earnings ratios are also very close together, with Philip Morris posting a P/E of 24 compared to Altria's 25.
Long-term growth prospects. Investors see both Altria and Philip Morris posting long-term growth rates of about 8% over the next five years.
Regulation. Investors originally hoped that Philip Morris would fare better than Altria because international markets tended to regulate cigarettes and other tobacco products less than the U.S. did. That has changed, however, and Philip Morris is dealing with issues like plain-packaging requirements that could eventually pose a bigger threat to it than Altria has to deal with domestically.
Which should you pick?
Both Altria and Philip Morris have their pros and cons, and which one wins out depends on the priority you put on each of the characteristics discussed above. Essentially, if you think the global economy has more room for growth in tobacco and alternative products, then Philip Morris has greater exposure to that potential growth. By contrast, those who believe that the U.S. will continue to lead the way will prefer Altria's focused concentration on the domestic market.
The article Altria vs. Philip Morris International: How These 2 Tobacco Giants Stack Up originally appeared on Fool.com.
Dan Caplinger has no position in any stocks mentioned. The Motley Fool has no position in any of the stocks mentioned. Try any of our Foolish newsletter services free for 30 days. We Fools may not all hold the same opinions, but we all believe that considering a diverse range of insights makes us better investors. The Motley Fool has a disclosure policy.
Copyright 1995 - 2016 The Motley Fool, LLC. All rights reserved. The Motley Fool has a disclosure policy.