Altria takes 35 percent stake in e-cigarette firm Juul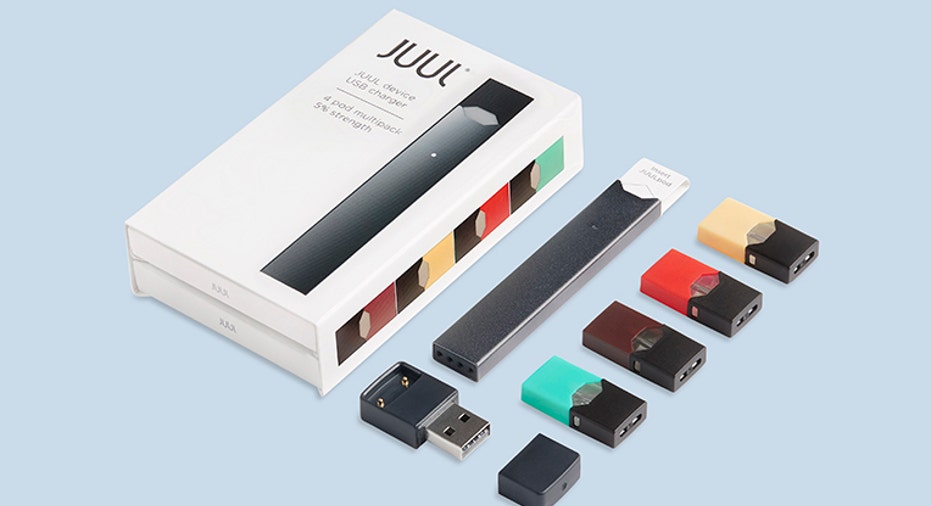 Altria Group has officially boosted its its e-cigarette holdings.
The company is paying $12.8 billion to buy a 35 percent stake in the e-cigarette startup Juul Labs.
The deal valuse the three-year-old company based in San Francisco at $38 billion, which would be more than twice the $16 billion it was valued at following a funding round this summer.
The Wall Street Journal first reported that a deal was in the talking stage back in November.
Juul had $1.8 billion in retail sales in the year ended Nov. 17, according to Nielsen data. That makes it one of the most valuable U.S. startups, but it has drawn criticism because of its products' popularity with teens.
"We understand the controversy and skepticism that comes with an affiliation and partnership with the largest tobacco company in the U.S.," Juul Chief Executive Kevin Burns said in a statement. "We were skeptical as well. But over the course of the last several months we were convinced by actions, not words, that in fact this partnership could help accelerate our success switching adult smokers."
The tie-up represents a major reordering of the cigarette industry, which is being roiled by technological innovation and new government regulations.
Juul is the dominant e-cigarette player with vaporizers resembling USB sticks and refill pods containing nicotine-laced liquid.
The market for e-cigarettes is controversial due to the availability of sweet flavors, including mango and cucumber, that are popular with middle-school and high-school students.
Nearly 38 million, or 15.5%, of American adults smoked traditional cigarettes in 2016, down from 20.9% in 2005, according to the Centers for Disease Control and Prevention.
Altria's stock had declined nearly 20% over the past year as the company grappled with declines in traditional smokers and a potential U.S. ban on menthol cigarettes. It still has a market value of more than $100 billion.
Altria also sells e-cigarettes, but Juul has leapfrogged it and traditional rivals like British American Tobacco, which makes Camel and Newport cigarettes, in the roughly $2.8 billion U.S. e-cigarette retail market.