Altria Recall: Is the Tobacco Giant's Reputation at Risk?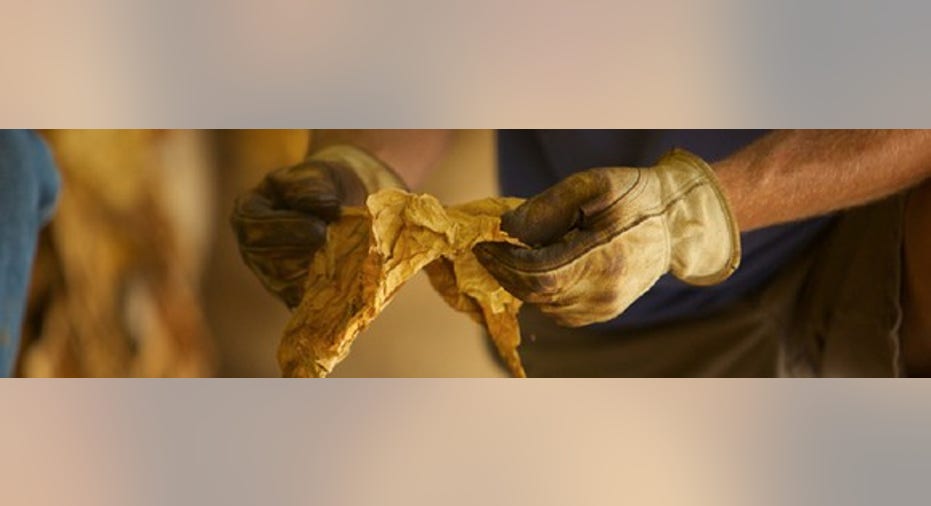 Altria Group (NYSE: MO) has done its best to protect its reputation with its customers over its long and successful history. But every so often, nearly every company faces a problem with its manufacturing, and that happened recently to Altria. As a result, the tobacco giant has had to issue a recall, and some investors worry that fallout from the incident could reverse what has been an extremely strong growth run for one segment of Altria's business.
What is Altria recalling?
Altria said on Jan. 31 that it was voluntarily recalling certain products from its smokeless tobacco division, U.S. Smokeless Tobacco Company. The products were all manufactured at Altria's production Franklin Park facility in Illinois.
Image source: Altria.
In particular, the recall was addressed at certain products bearing the Copenhagen, Skoal, Husky, and Cope brand names. However, the majority of the production from Altria's smokeless tobacco unit was not covered by the recall. Only cans without a printed code on the bottom, or that bear codes that start with the letters F, R, K, or P, are affected by the recall.
Altria was quick to note that several of its most popular smokeless tobacco products were not affected by the incident. They include Copenhagen Fine Cut and Copenhagen Long Cut in fiberboard cans, as well as Copenhagen Long Cut Wintergreen in plastic cans. Those particular brand names were listed in the recall notice, but only for products distributed for overseas military use or in special cans available in Alaska and Hawaii.
Why did Altria recall these smokeless tobacco products?
U.S. Smokeless Tobacco Company issued the recall after it got eight separate consumer complaints regarding the products. In particular, customers said that they encountered foreign metal objects in their tobacco containers, some of which were sharp. Complaints have come from several different locations, including Indiana, North Carolina, Ohio, Tennessee, Texas, and Wisconsin.
Fortunately for Altria, the metal objects were very clearly visible in the can. It has received no reports of any injuries resulting from the problem thus far, and it has informed the U.S. Food and Drug Administration about the recall.
How will Altria get recalled products back?
Altria is working to make sure that any outstanding products subject to the recall don't harm consumers. It is working with wholesalers and retailers to identify recalled smokeless tobacco and to take them off the shelves, returning them to Altria instead. For consumers who have already purchased products subject to the recall, Altria has established a toll-free number at 866-201-9136 to arrange for return and refunds.
Should Altria investors worry about the recall?
Any recall always has the potential to do damage to a company's reputation, and Altria has to be disappointed that the recall was necessary at this time. Altria's smokeless tobacco unit had an extremely successful 2016, posting revenue growth net of excise tax of nearly 10% and seeing adjusted operating company income jump 11%.
In particular, the Copenhagen brand has been important in generating that success. Shipment volume of Copenhagen products jumped 10.6% in 2016, singlehandedly offsetting declines in Skoal and other brands. The resulting boost took Altria's market share in smokeless tobacco up to 55.6%.
To be clear, smokeless tobacco makes up a small part of Altria's overall business. Adjusted operating company income for the segment was only about 15% of what Altria made from cigarettes and other smokeable products. Nevertheless, smokeless tobacco is a high-margin business, and the company will have to work to ensure that users don't lose confidence in Copenhagen going forward.
Watch Altria closely
Smokeless tobacco has been a growth driver for Altria lately, and the reputation of the Copenhagen brand will be important in determining the segment's future performance. If Altria doesn't keep handling this recall effectively, then there could be long-term damage done to the business. At this point, though, Altria appears to be doing everything it can to prevent that worst-case scenario from happening.
10 stocks we like better than Altria Group When investing geniuses David and Tom Gardner have a stock tip, it can pay to listen. After all, the newsletter they have run for over a decade, Motley Fool Stock Advisor, has tripled the market.*
David and Tom just revealed what they believe are the 10 best stocks for investors to buy right now... and Altria Group wasn't one of them! That's right -- they think these 10 stocks are even better buys.
Click here to learn about these picks!
*Stock Advisor returns as of January 4, 2017
Dan Caplinger has no position in any stocks mentioned. The Motley Fool has no position in any of the stocks mentioned. The Motley Fool has a disclosure policy.