Altria Group Powers Ahead on Strong Volume, Healthy Earnings Growth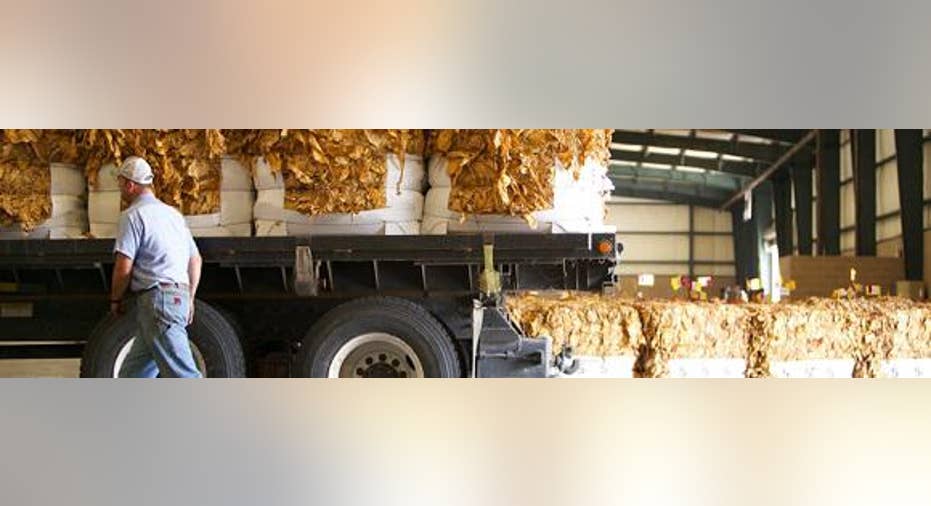 Image source: Altria Group.
Many see the cigarette industry as having been in decline for decades, with tobacco giant Altria Group and other domestic players facing trends of declining smoking rates. Yet even though some investors thought that international spinoff Philip Morris International had the sole avenue for potential growth, the domestic piece of the overall business that Altria now encompasses has done better than many had expected. Coming into last Thursday's first-quarter financial report, Altria investors were looking for modest growth, but the tobacco maker's results were even stronger than most projections called for. Let's look more closely at how Altria has performed and whether it can continue to grow.
Altria delivers solid growth Altria's first-quarter results showed considerable strength compared to what most investors had been prepared to see. Revenue net of excise taxes climbed to $4.53 billion, up 6% and accelerating at more than double the pace that Altria posted in the fourth quarter of 2015. Net income jumped almost 20% to $1.22 billion. After accounting for extraordinary items, adjusted earnings of $0.72 per share were $0.04 higher than the consensus forecast among investors.
Looking more closely at Altria's segments, the key smokeable products business enjoyed revenue growth net of excise taxes of 5.3%, and its adjusted operating-company income jumped 9%. Higher pricing played its usual role in the results, but larger shipping volumes also helped to keep the figure on the rise. In particular, shipments of domestic cigarettes rose 1.2%, with the benefit of an extra shipping day from the 2016 leap year being the biggest contributor to the rise. Shipments of Marlboro were up 1%, and the discount arena also saw substantial growth, coming at the expense of non-Marlboro premium brands. Marlboro's market share remained at 44%, and overall cigarette share across all of Altria's brands rose three-tenths of a point to 51.4%, although cigar-related market share fell half a percentage point.
The smokeless products segment had even stronger performance. Revenue net of excise tax jumped more than 12%, producing a 17% rise in adjusted operating company income. Domestic shipments soared almost 8%, with Copenhagen again leading the growth in the segment and helping to boost Altria's overall market share in the smokeless market above the 55% mark.
Finally, Altria's wine business enjoyed solid revenue growth of 8%. However, a drop in margins held back increases in operating income to just 4%, with the company reporting shipments of 1.85 million cases during the quarter.
CEO Marty Barrington was very happy with Altria's balanced excellence. "The smokeable products segment continued its outstanding performance with contributions across the brand portfolio," Barrington said. "In smokeless products, [U.S. Smokeless Tobacco Company] continues to execute its strategies, including the successful national expansion of its innovative Copenhagen Mint."
Can Altria keep moving forward?Altria also believes that strategic realignments should help build cost savings. In the CEO's words, "We also have made significant progress against the $300 million productivity initiative we announced on January 28th."
Moreover, Altria is still working on its modified-risk tobacco product initiatives. The Nu Mark subsidiary's decision to expand distribution of its MarkTen XL product has had encouraging initial results in some key markets. Altria's partnership with Philip Morris International is moving forward nicely, and Philip Morris International and Altria are working together toward submitting a product claim application with the U.S. Food and Drug Administration by the end of this year. That could help both Altria and Philip Morris with their strategies going forward.
In light of its results, Altria kept its guidance for 2016 unchanged. The company still believes that adjusted earnings will be between $3 and $3.05 per share, up from last year's final adjusted earnings figure of $2.80 per share.
Investors were pleased with Altria's results, and the stock has risen almost 2% since the report was released on Thursday. With its tenacious ability to keep producing bottom-line growth even in the face of difficult long-term trends, Altria is working hard to stay on top of the tobacco industry.
The article Altria Group Powers Ahead on Strong Volume, Healthy Earnings Growth originally appeared on Fool.com.
Dan Caplinger has no position in any stocks mentioned. The Motley Fool has no position in any of the stocks mentioned. Try any of our Foolish newsletter services free for 30 days. We Fools may not all hold the same opinions, but we all believe that considering a diverse range of insights makes us better investors. The Motley Fool has a disclosure policy.
Copyright 1995 - 2016 The Motley Fool, LLC. All rights reserved. The Motley Fool has a disclosure policy.