Altria 2Q profit rises on higher cigarette prices, beer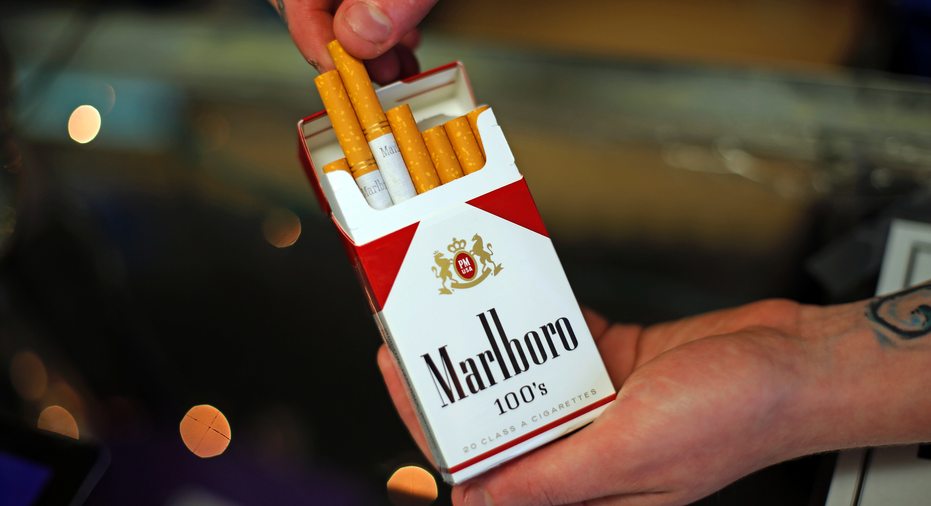 Altria Group Inc. relied on higher tobacco prices and a gain from its ABInBev/SABMiller investment to help drive profit in the second quarter, though results still fell short of expectations.
The owner of Philip Morris USA, the nation's largest cigarette maker, said Thursday profit rose 20 percent to $1.99 billion, or $1.03 per share. Earnings, adjusted for non-recurring gains, were 85 cents per share, a penny short of expectations, according to a survey by Zacks Investment Research.
The Richmond, Virginia-based company reported a 2.2 percent revenue boost to $6.66 billion in the period. Its adjusted revenue, which excludes excise taxes, was $5.07 billion, exceeding Street forecasts.
Domestic cigarette shipment volume fell 2.9 percent. For the Marlboro brand, the figure declined 2.9 percent. It dropped 6.6 percent for other premium cigarettes and 0.5 percent for discount cigarettes.
Altria expects full-year earnings in the range of $3.26 to $3.32 per share.
Altria Group shares have climbed 6 percent since the beginning of the year.
_____
Elements of this story were generated by Automated Insights using data from Zacks Investment Research. Access a Zacks stock report on MO at https://www.zacks.com/ap/MO
_____
Keywords: Altria, Earnings Report, Priority Earnings