Alphabet, Inc. Spells Out a Deceivingly Strong Quarter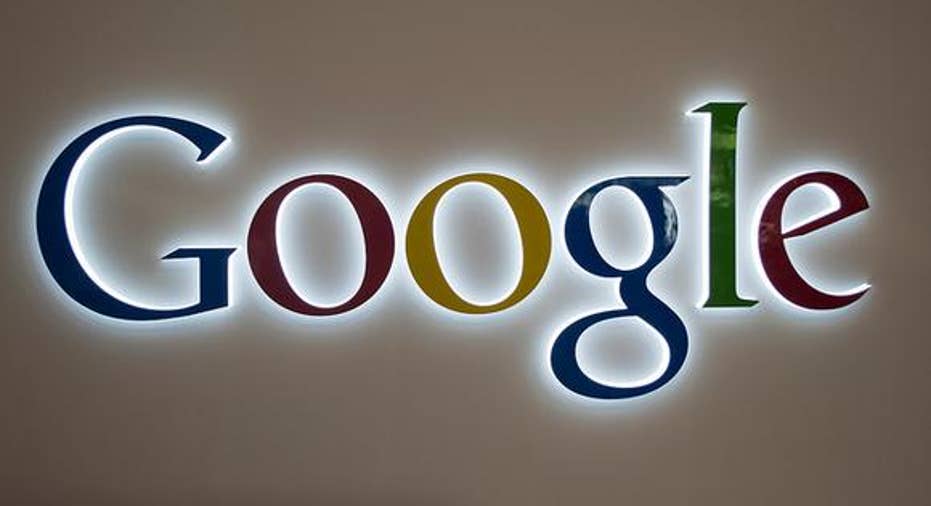 Image source: Alphabet.
Google parent Alphabet marked its second-ever segment-based report Thursday after the marked closed. With shares of the Internet search behemoth down around 6% in after-hours trading as of this writing, it's evident the market isn't pleased.
Consolidated revenue climbed 17.4% year over year, to roughly $20.26 billion, and would have risen 23%, to $20.85 billion, had it not been for the negative effects of foreign currency exchange. Based on generally accepted accounting principles (GAAP), that translated to a 20% increase in operating income, to $5.34 billion, and 19.7% growth in GAAP net income, to $4.21 billion. On a per-share basis, GAAP net income climbed 18% year over year, to $6.02.
On an adjusted (non-GAAP) basis -- which excludes items like stock-based compensation -- operating income rose 21% year over year, to $6.84 billion, while adjusted net income rose 17.6%, to $5.25 billion. Adjusted net income per share rose 15.9% year over year, to $7.50. Alphabet's per-share earnings were also bolstered by its decision to repurchase 3.2 million class C shares during the quarter for $2.3 billion, leaving $1.4 billion remaining under its current repurchase authorization.
So why are shares down right now? In short -- and with the caveat that we don't lend much credence to Wall Street's near-term demands -- analysts' consensus estimates called for higher adjusted earnings of $7.96 per share on revenue of $20.38 billion.
Nonetheless, Alphabet CFO Ruth Porat called it a "tremendous start to the year," before adding, "We're thoughtfully pursuing big bets and building exciting new technologies, in Google and our Other Bets, that position us well for long-term growth."
Speaking of which...One of the primary reasons Alphabet reorganized last year to become the holding company of Google, then shifted to segment-based reporting starting last quarter, was to give investors a clearer picture of how it spends its money. To put it another way, according to Porat, "to bring increased focus, accountability, and transparency" to its efforts.
Similar to last quarter, Alphabet broke down its segments into its core Google business, and all "other bets:"
| | 3 Months Ended March 31, 2015 | 3 Months Ended March 31, 2016 | Growth (YOY) |
| --- | --- | --- | --- |
| Google segment revenues | $17.178 billion | $20.091 billion | 17% |
| Google operating income | $5.188 billion | $6.272 billion | 20.9% |
| Other Bets revenues | $80 million | $166 million | 107.5% |
| Other Bets operating income (loss) | ($633 million) | ($802 million) | N/A |
DATA SOURCE: ALPHABET.
On "other bets"Unsurprisingly, Alphabet's "other bets" segment remains unprofitable, especially as quarterly capital expenditures dedicated to the segment nearly doubled during the same period, to $280 million. But that still pales in comparison to the $2.036 billion in CapEx dedicated to Google last quarter, which itself represents a 24% decline from $2.678 billion in the same year-ago period.
While it's useful to see Alphabet's segments broken down for the past quarter, three months ago, Porat insistedthat the most "instructive" way to view combined other bets results is on a 12-month basis. After all, other bets is comprised entirely of early-stage businesses like Fiber (high speed Internet), Verily (longevity), Calico (life sciences), Nest (connected home), self-driving cars, and X (moonshots).
Each of these businesses operates in distinct sectors, with different business models, and using different milestones to gauge their respective successes. Nearly all of them are also "pre-revenue," with the majority of current other bets sales coming from Fiber, Nest, and Verily.
On GoogleMeanwhile, Google has never been stronger, turning in healthy operating margin of 31.2% in Q1, up from 30.2% in the same year-ago period. And this remains in keeping with Porat's promise that the company will pursue growth with "great care regarding resource allocation."
The Google segment includes resultsfrom Search, Android, Maps, Chrome, YouTube, Google Play, and Gmail, as well as Ads, Commerce, Apps, Cloud, and hardware products. But the primary source of revenue for the majority of these sub-segments is advertising.
Advertising revenue increased 16.2% year over year, to $18.02 billion, good for more than 88.9% of Alphabet's total revenue. Within that, revenue from Google's own websites climbed 20.1%, to $14.33 billion, and revenue from Google Network Members' sites rose 3.2%, to $3.69 billion. According to Porat during this quarter's call, this growth reflects "substantial strength in mobile search, due to the ongoing benefit from the improvement in ad formats and delivery that we watched in the third quarter last year."
Next, Aggregate paid clicks rose 29% year over year, including 38% growth in paid clicks on Google websites, and 2% growth in paid clicks on Google Network Members' sites. Aggregate cost-per-click -- which essentially measures how much Google makes per ad -- declined 9% year over year, including a 12% decline on Google sites, and an 8% drop from Google Network Members' sites. As I pointed out in my earnings preview earlier this week, however, this shouldn't be alarming, as it's partly due to ongoing significant growth in YouTube viewership, where the platform's TrueView ads tend to monetize at lower rates than traditional web-based ad impressions.
Finally, revenue from non-advertising sources within the Google segment climbed 24% year over year, to$2.1 billion, driven by Play, continued strength from Cloud and Apps, and a "nice contribution" from Google's hardware products.
While Alphabet technically fell short of Wall Street's expectations this quarter, it's worth noting that the company isn't in the habit of providing specific quarterly financial guidance, anyway. As long as Alphabet's core business remains healthy -- and by all intents and purposes, it is -- as it continues to strategically invest in other smaller, high-potential growth opportunities, investors should be more than happy with where it stands today.
The article Alphabet, Inc. Spells Out a Deceivingly Strong Quarter originally appeared on Fool.com.
Suzanne Frey, an executive at Alphabet, is a member of The Motley Fool's board of directors. Steve Symington has no position in any stocks mentioned. The Motley Fool owns shares of and recommends Alphabet (A shares) and Alphabet (C shares). Try any of our Foolish newsletter services free for 30 days. We Fools may not all hold the same opinions, but we all believe that considering a diverse range of insights makes us better investors. The Motley Fool has a disclosure policy.
Copyright 1995 - 2016 The Motley Fool, LLC. All rights reserved. The Motley Fool has a disclosure policy.