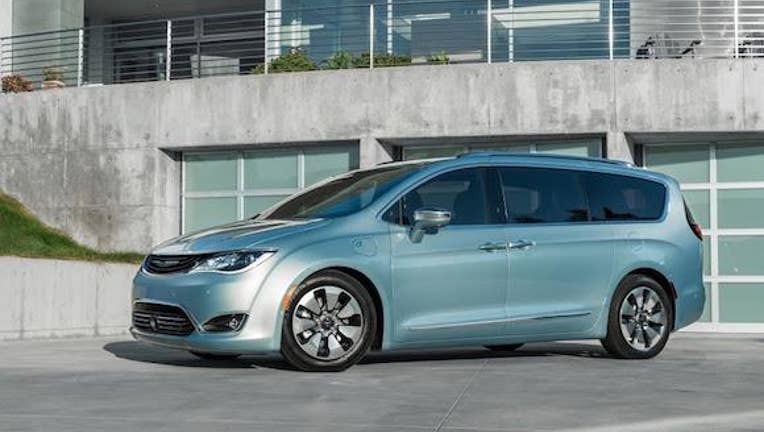 2017 Chrysler Pacifica Hybrid. Image source: Google.
What happened?Following rumorsthat have been circulating over the past few days, Alphabet's Google has announced that it will partner with Fiat-Chrysler for its self-driving car project. This is the search giant's first major manufacturing collaboration with an automaker, and FCA will design and build 100 new 2017 Chrysler Pacifica Hybrid vehicles to add to Google's self-driving fleet.
The minivans represent larger vehicles than Google has used in the past for its self-driving car project, which will allow the company to test different features specific to larger vehicles with greater passenger capacity.
Does it matter?Vehicle autonomy is one of the most important trends currently unfolding in the auto industry, even as overall adoption will take many years due to technological and regulatory uncertainties in the years ahead. Google had reportedly also discussed a possible partnership with Ford in December.
But both tech companies from Silicon Valley and auto companies from Detroit are proactively tackling autonomous driving head-on, and this partnership shows how collaborations can accelerate the rate of development. Google will bring its software prowess to the table, while leaving manufacturing to an experienced automaker.
The article Alphabet Announces Self-Driving Car Partnership With Fiat-Chrysler originally appeared on Fool.com.
Suzanne Frey, an executive at Alphabet, is a member of The Motley Fool's board of directors. Evan Niu, CFA has no position in any stocks mentioned. The Motley Fool owns shares of and recommends Alphabet (A shares), Alphabet (C shares), and Ford. Try any of our Foolish newsletter services free for 30 days. We Fools may not all hold the same opinions, but we all believe that considering a diverse range of insights makes us better investors. The Motley Fool has a disclosure policy.
Copyright 1995 - 2016 The Motley Fool, LLC. All rights reserved. The Motley Fool has a disclosure policy.