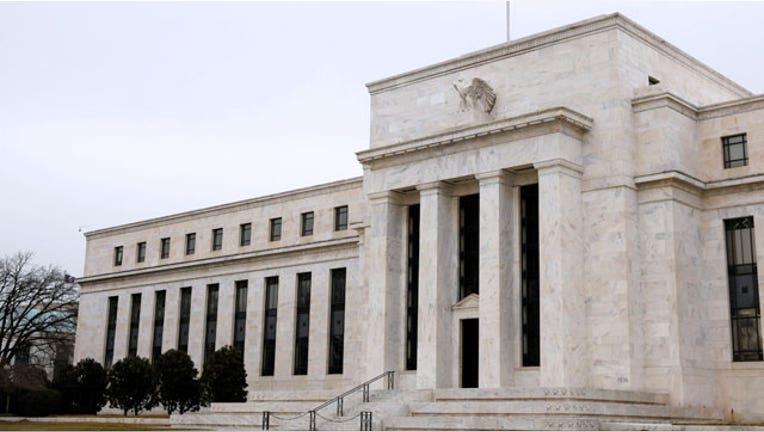 The highlight of next week's economic calendar will be the two-day meeting of Federal Reserve's policy setting committee.
Not too long ago a rate hike at the March 15-16 meeting was considered virtually a certainty. Now members of the Federal Open Market Committee will almost certainly hold off on another rate hike, probably until the Fed's June meeting. The implied probability based on Fed Funds futures sits at 49% for a June hike.
The Fed's two-day meeting wraps up with the release of a policy statement at 2:00 p.m. Wednesday and central bankers are widely expected to keep interest rates at their current 0.25%-0.50% range. Fed Chair Janet Yellen will hold a press conference at 2:30 p.m. on Wednesday.
"The Federal Reserve will likely keep the target rate for the federal funds rate unchanged at 0.25–0.50%, since low inflation and instability in global financial markets persist," analysts at IHS Global Insight said in a note Friday.
The Fed will also release economic forecasts on Wednesday that should provide some clues for analysts and various market participants as to the Fed's long-term rate hike strategy.
That strategy could well be different than the one forecast in December, when the Fed raised rates for the first time in nearly a decade based on optimism that a tightening jobs market would lift U.S. workers' wages and push inflation higher toward the Fed's 2% target rate. Based on that rosy forecast, the Fed suggested it would raise rates four more times in 2016.
The U.S. labor market is still chugging along, but a host of other concerns – mostly related to slowing economic growth overseas – has thrown water on the Fed's optimism, making four additional rate hikes this year extremely unlikely.
Two key inflation indexes are also out next week. The producer price index, which measures wholesale inflation is out Tuesday, and the consumper price index, which measure prices paid by consumers is out Wednesday. February retail sales are out Tuesday.
New York Fed President William Dudley will speak on Friday and undoubtedly be asked to comment on the Fed's rate hike decision and monetary policy going forward.