Alcoa Shares Drop After 1Q Revenue Miss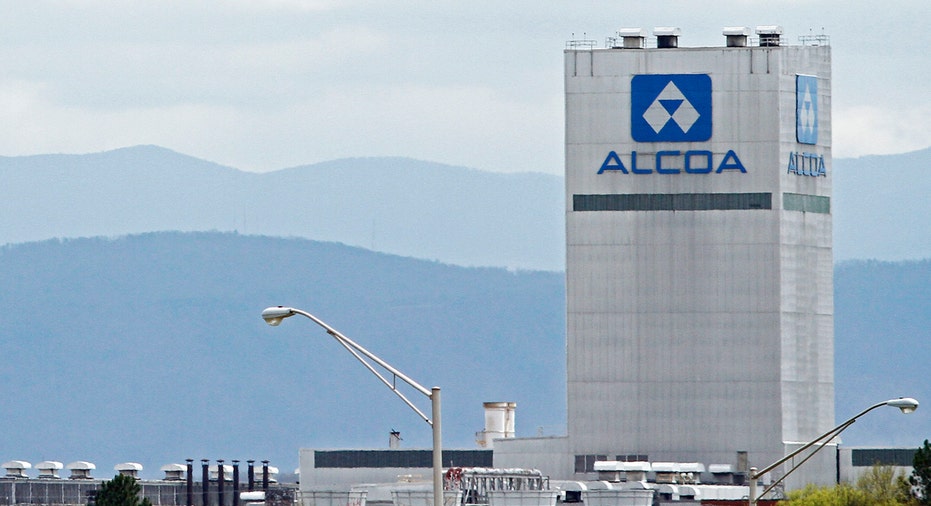 Alcoa Inc. said its first-quarter earnings fell 92% as growth at businesses the metals maker plans to spin off later this year wasn't enough to offset continued weak prices in its raw-aluminum segment.
The company also lowered its 2016 outlook for the aerospace market, now projecting growth of 6% to 8%, compared with its previous estimate of 8% to 9%.
For 2016, Alcoa projects a global aluminum deficit of roughly 1.1 million metric tons as 5% growth in global aluminum demand offsets an expected 2% increase in global aluminum supply. The company previously had expected global aluminum demand to increase 6% and aluminum supply growth of 3%.
The New York company is in the process of spinning off its faster-growing business units that focus on aerospace and automotive goods into a separate company that will be named Arconic. Alcoa, which is the first major U.S. company to report its first-quarter results, reiterated that the spinoff remains on track for completion in the second half of this year.
In its aluminum business, Alcoa has reduced production in high-cost areas such as the U.S., Australia and Europe in an effort to offset low prices. Aluminum prices have fallen amid increased competition from China. Chinese aluminum exports reached a value of $23.8 billion in 2015 from $6.2 billion a decade ago.
Over all, Alcoa reported a profit of $16 million, or break-even on a per-share basis, down sharply from earnings of $195 million, or 14 cents a share, a year earlier. Excluding restructuring-related expenses and other items, adjusted per-share earnings fell to seven cents from 28 cents.
Revenue decreased 15% to $4.9 billion. Revenue received a 5.7% boost from acquisitions and organic growth that was offset by a 21% decline related to continued low alumina and aluminum pricing, foreign exchange impacts and the impact from facilities that were divested, curtailed or closed.
Analysts polled by Thomson Reuters expected per-share profit of two cents and revenue of $5.14 billion.
Alcoa's metals business reported that revenue fell 32% to $2.1 billion, mostly owing to lower prices and negative foreign exchange impacts. Operating earnings were $22 million as its alumina and aluminum businesses both remained profitable.
At the units that will form Arconic, revenue declined 2.2% to $3.3 billion as growth from acquisitions was offset mostly by negative metal and foreign exchange impacts. Operating earnings rose 8% to $269 million.
Shares of Alcoa fell 3.6% to $9.39 in after-hours trading, erasing much of the gain from the regular session, in which the stock rose nearly 4% to $9.74 from its close Friday of $9.37. Through Monday's close, the stock has declined 26% over the past 12 months.