Aixtron, Fujian to explore what is left of deal after U.S. veto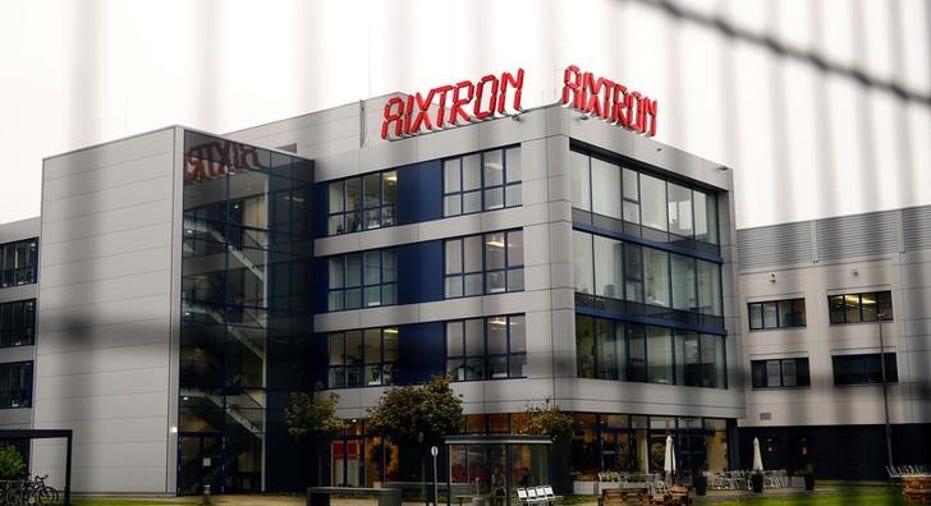 German semiconductor equipment maker Aixtron will explore with its Chinese suitor what can be salvaged of the planned takeover after a U.S. presidential order ruled the deal posed a national security risk, the company said on Saturday.
U.S. President Barack Obama blocked China's Fujian Grand Chip Investment Fund (FGC) from acquiring Aixtron's U.S. business, the Treasury Department said on Friday.
"The bidder and Aixtron are evaluating the impact of the Order on the conditions to be fulfilled under the takeover offer and will coordinate with the German Federal Financial Supervisory Authority (BaFin) to examine the consequences of the Order on the takeover process," Aixtron said in a statement.
It added the presidential order was limited to Aixtron's U.S. business and did not per se prohibit the acquisition of Aixtron shares and American depositary shares FGC.
Aixtron has previously said that scrapping the proposed deal would mean it would have to cut costs and jobs would be at risk.
(Reporting by Ludwig Burger; Editing by Clelia Oziel)