Airplanes Boost U.S. Durable-Goods Orders For Second Month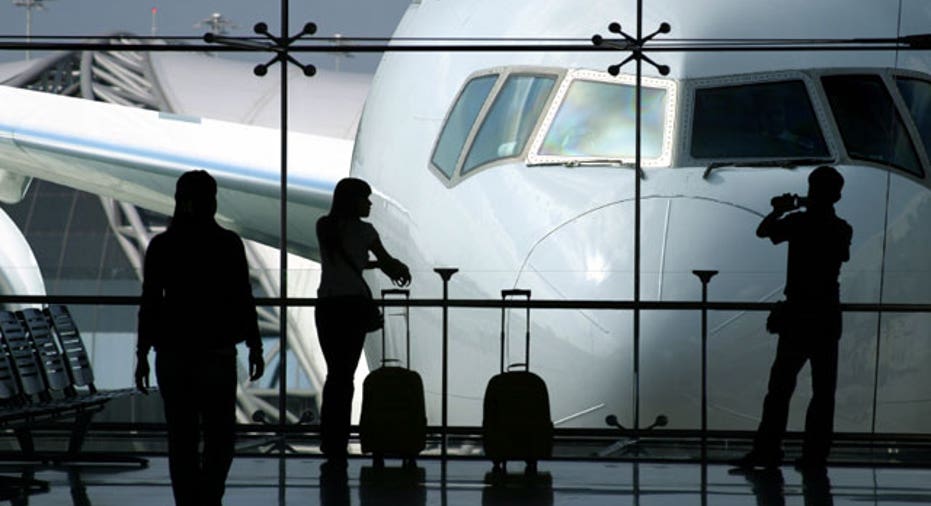 Demand for long-lasting factory goods rose in February for the second straight month due to big-ticket orders for civilian aircraft, while a measure of business investment in new machinery and other equipment was largely stable in the early months of 2017.
Orders for durable goods--products designed to last at least three years, such as cars and refrigerators--increased 1.7% from the prior month to a seasonally adjusted $235.39 billion in February, the U.S. Commerce Department said Friday.
Economists surveyed by The Wall Street Journal had expected a 1.5% gain for orders last month. In January, headline orders were up 2.3%, revised up from an earlier estimate of a 2% gain.
Last month's rise in orders reflected a 47.6% increase for civilian aircraft and parts, following an 83.3% gain in January for the volatile category. Excluding transportation, orders rose a modest 0.4% in February and 0.2% in January.
A closely watched proxy for business spending on new equipment, new orders for nondefense capital goods excluding aircraft, ticked down 0.1% in February after edging up 0.1% in January.
Data can be volatile from month to month, but the broader trend shows continued gradual improvement. Total durable-goods orders were up 1.6% in the first two months of 2017 compared with the same period a year earlier. Orders for nondefense capital goods excluding aircraft rose 1.3% over the past two months compared with January and February 2016.
The U.S. industrial sector has found steadier footing after a weak stretch in 2015 and 2016, when falling oil prices squeezed the domestic energy industry and a strong dollar restrained foreign demand for U.S. exports.
Manufacturing production jumped in the early months of 2017 and was up 1.2% in February from a year earlier, the Federal Reserve reported last week. A private-sector gauge of manufacturing activity, the Institute for Supply Management's purchasing managers index, rose in February to its highest level since August 2014.
U.S. corporate spending on new machinery, buildings and other capital investments also has firmed in recent months. A broad measure, fixed nonresidential investment, rose modestly the past three quarters following two straight quarterly declines in late 2015 and early 2016, according to Commerce Department data.
Still, overall economic growth appeared to slow over the winter months. The Federal Reserve Bank of Atlanta's GDPNow model last week estimated that gross domestic product expanded at a seasonally and inflation-adjusted annual rate of 0.9% in the first quarter, down from the fourth quarter's 1.9% GDP growth rate. Forecasting firm Macroeconomic Advisers on Thursday estimated first-quarter growth at 1.2%.
Gauges of U.S. business and consumer sentiment have surged since last fall's presidential election. Some forecasters have raised their estimates for U.S. growth in the coming years in expectation of tax cuts and other measures under the new Trump administration. Other economists remain cautious because the timing and details of any policy changes are uncertain for now.
"I think it's fair to say that many of my colleagues and I note a much more optimistic frame of mind among many, many businesses in recent months," Fed Chairwoman Janet Yellen told reporters last week. "But I'd say most of the businesspeople that we've talked to also have a wait-and-see attitude, and are very hopeful that they will be able to expand investment and are looking forward to doing that, but are waiting to see what will happen."
The Commerce Department's durable-goods report can be accessed at: https://www.census.gov/manufacturing/m3
By Ben Leubsdorf and Eric Morath