Airbus unveils A220 plane, rebranded Bombardier model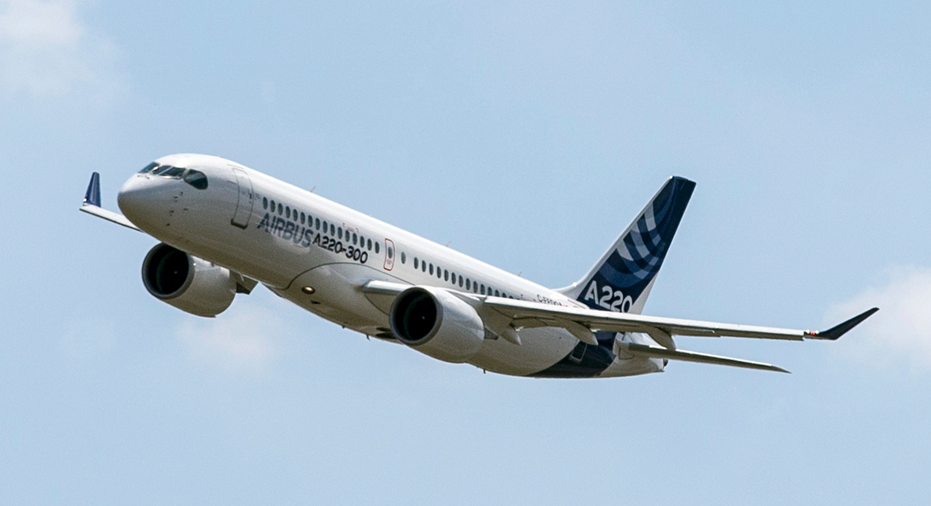 Airbus has unveiled its new A220 aircraft, a rebranded Bombardier C Series plane that the company picked up in a deal last year.
The plane is aimed at the market for aircraft with 100-150 seats. Airbus showcased it Tuesday with a landing in the southwestern French town of Toulouse.
Airbus last year acquired a 50.01 percent interest in the C Series unit of Canada's Bombardier. Airbus did not pay for the stake, in recognition of the fact that the unit would likely see sales increase by being part of the Airbus group.
Guillaume Faury, president of Airbus' commercial aircraft division, said: "The A220 now enters a new phase in its career with all Airbus' resources behind it to further its commercial success worldwide."