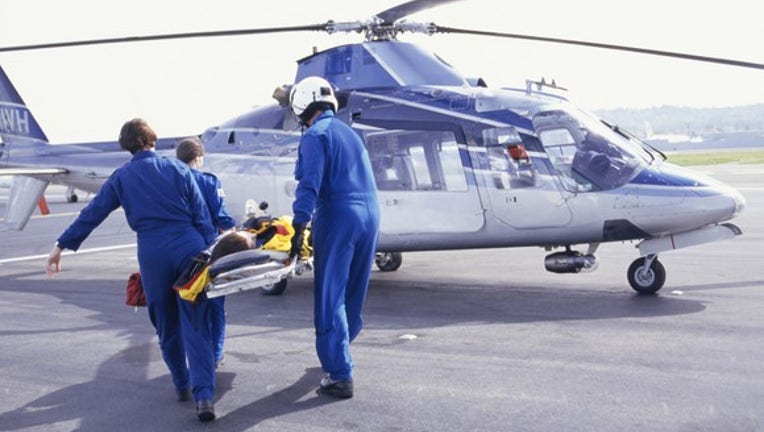 Air Methods (NASDAQ: AIRM) disappointed investors the last time it reported quarterly results. But since then, shares have soared more than 35%.
The company, specializing in medical transportation by air, announced its fourth-quarter and full-year 2016 results after the market closed on Tuesday. How did things look for Air Methods? Here are the highlights.
Image source: Getty Images.
Air Methods results: The raw numbers
Data source: Air Methods.
What happened with Air Methods this quarter?
Air Methods' largest business segment,Air Medical Services (AMS), experienced a solid fourth quarter, as revenue jumped11.4% year over year to $262.9 million. Even with the acquisition of Tri-State Care Flight excluded, revenue for the segment increased 7.1% over the prior-year period.
The company's AMS business was helped by higher transports in the fourth quarter of 2016 than in the same period in 2015. Net revenue per transport also increased year over year, helped in part by lower fuel costs. However, overall maintenance expense growth caused Air Methods' earnings to fall from the prior-year period.
Tourism revenue increased 2.5% year over year to $29.6 millionduring the fourth quarter. Although total passenger volume fell slightly, total revenue per passenger increased from the prior-year period. Two key factors helped improve total revenue per passenger:an 18.1% year-over-year reduction in the maintenance cost per flight hour, and a 4.1% year-over-year decrease in the fuel cost per flight hour.
The worst-performing segment was again United Rotorcraft. Fourth-quarter revenue for theaeromedical and aerospace-technologysegment fell34.2% year over year to $4.9 million.
Air Methods continued to make progress in reducing its days sales outstanding (DSO) during the fourth quarter. The company reported DSO of 124 days, a year-over-year decrease of six days. That achievement contributed to Air Methods' ability to increase its free cash flow in 2016 by $111.7 million over the prior year.
What management had to say
Air Methods CEO Aaron Todd noted his company's improvement from the third quarter:
Looking forward
The company provided an update on Feb. 7 for its preliminary January 2017 volumes: Transports dropped 5.7% year over year because of weather cancellations. CEO Todd said January "weather cancellations represented 29.1% of requests, the highest for any month over the past six years."
Those numbers appear to make the possibility for a disappointing first quarter more likely. However, it's more important for investors to focus on the long-term prospects for Air Methods, rather than a single quarter.
10 stocks we like better than Air MethodsWhen investing geniuses David and Tom Gardner have a stock tip, it can pay to listen. After all, the newsletter they have run for over a decade, Motley Fool Stock Advisor, has tripled the market.*
David and Tom just revealed what they believe are the 10 best stocks for investors to buy right now... and Air Methods wasn't one of them! That's right -- they think these 10 stocks are even better buys.
Click here to learn about these picks!
*Stock Advisor returns as of February 6, 2017
Keith Speights has no position in any stocks mentioned. The Motley Fool recommends Air Methods. The Motley Fool has a disclosure policy.