AIG Plans to Name Brian Duperreault as Next CEO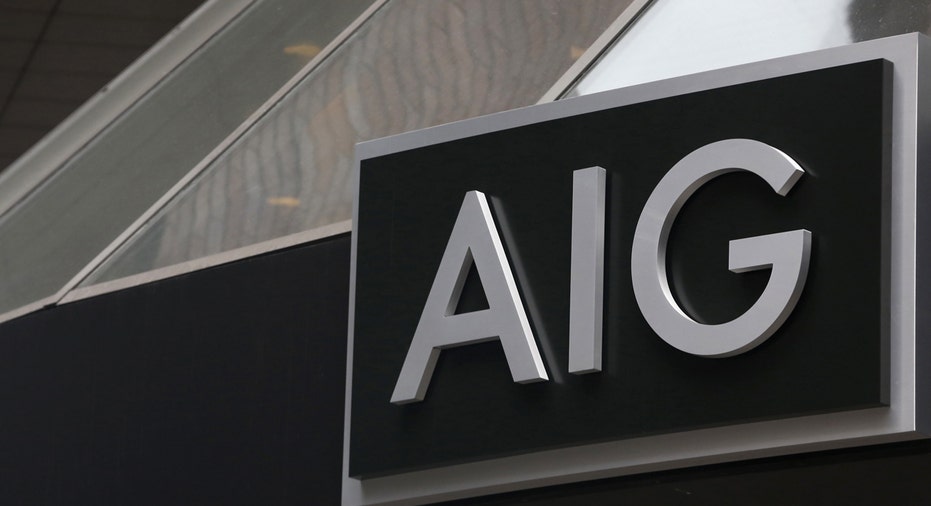 American International Group plans to name Brian Duperreault -- a onetime lieutenant to former CEO Maurice R. "Hank" Greenberg -- as the firm's chief executive officer, with an announcement expected as soon as Thursday, according to people familiar with the matter.
Mr. Duperreault, 70 years old, is the founder and CEO of Bermuda-based Hamilton Insurance Group. Mr. Duperreault and AIG are working out final details of his employment contract but are very close to final agreement, according to the people.
"He is going to get the job," said one of the people familiar.
AIG has faced a tumultuous six months. Just a few weeks after the firm posted disappointing fourth-quarter results, CEO Peter Hancock in March said he would resign from the insurance giant after less than three years at the helm. Many board members were unhappy about setbacks in the company's plan for boosting profitability, while several also feared a potential fight with AIG shareholder and activist investor Carl Icahn.
Mr. Hancock agreed to stay until a successor was found.
Representatives for AIG and Mr. Duperreault declined to comment.
Mr. Duperreault spent just over two decades at AIG before leaving to run three other companies. His resume includes a widely praised turnaround a decade ago of consulting and insurance-brokerage firm Marsh & McLennan.
In returning to AIG, Mr. Duperreault will face the challenge of improving its financial results at a time of fierce industry competition. The insurance conglomerate has paid off a nearly $185 billion U.S. government bailout extended during the global markets meltdown of 2008, but had to sell many of its businesses to repay taxpayers. AIG's profit margins have notably lagged behind many of the insurer's rivals since its near collapse.
AIG executives are carrying out a two-year strategic plan unveiled in January 2016 -- in response to pressure from Mr. Icahn. Many goals are on track to be achieved, such as cutting costs and returning $25 billion to investors, through dividends and share buybacks, analysts have said.
AIG board members don't expect their new leader to change the current strategic direction at the giant insurer, the people familiar said.
Mr. Duperreault was at AIG in the years when Mr. Greenberg was transforming it from a mediocre property-casualty insurer into a powerhouse with financial-services operations that spanned the globe.
The hiring of Mr. Duperreault will mark the second time AIG has recruited a chief executive past normal retirement age. Robert Benmosche was 65 when he left retirement to run the insurer in 2009.
The Bermuda-born Mr. Duperreault, a mathematics major at Saint Joseph's University in Philadelphia, had joined AIG's actuarial department in the early 1970s and rose through the ranks to become one of its most senior executives.
As Mr. Duperreault gained authority in running operations, many industry colleagues and Wall Street analysts said he was a potential successor to his boss -- though at the time Mr. Greenberg had no intention of stepping aside. Instead, Mr. Duperreault became one of many AIG executives to depart for leadership roles elsewhere.
He left in 1994 to run ACE Ltd., a then-Bermuda-based specialty insurer with large corporate clients.
Mr. Duperreault expanded the niche company into a diversified insurer with the 1999 acquisition of Cigna Corp.'s U.S. and international property-casualty operations. The company since has acquired Chubb and is known as Chubb Ltd.
Mr. Duperreault retired from ACE in 2004 but then was recruited in 2008 to become CEO of Marsh & McLennan.
The New York firm was under pressure to consider a breakup by shareholders who were frustrated with its performance. Mr. Duperreault cut costs, strengthened the management team and acquired smaller firms to bolster growth, including to better serve smaller U.S. companies, among other moves.
He left Marsh in 2012, and the following year, back in Bermuda, he established Hamilton with principals of hedge fund Two Sigma Securities. Last year, Hamilton teamed with AIG and Two Sigma on a joint venture to sell insurance online to small businesses, using advanced data analytics.