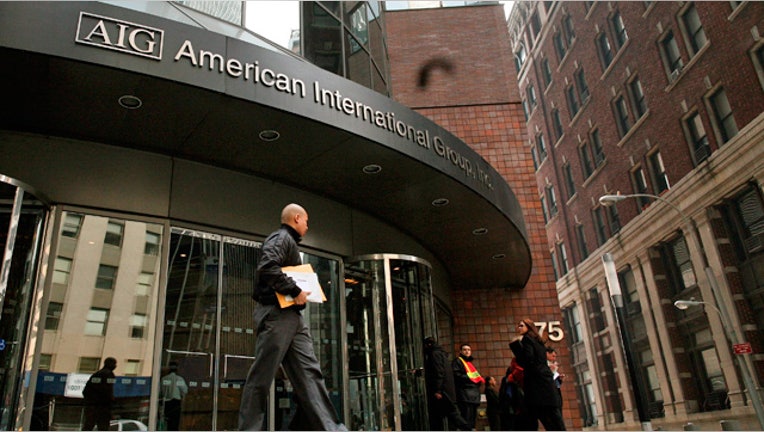 Insurance behemoth American International Group (NYSE:AIG) disclosed on Thursday a 31% slump in first-quarter earnings amid year-earlier gains, but the symbol of the 2008 bailouts still blew away Wall Street's expectations thanks to continued progress from its core operations.
Shares of New York-based AIG rallied 3% in after-hours action in response to the earnings beat.
AIG said it earned $2.2 billion, or $1.49 a share, last quarter, compared with $3.2 billion, or $1.71 a share, a year earlier.
On a non-GAAP basis, it earned $1.34 a share, widely besting estimates from analysts for just 87 cents.
"AIG's results this quarter reflect the depth of our global operations, the market's demand for the products and services we offer, and the strong performance of our investment portfolio," CEO Robert Benmosche said in a statement.
The profit decline was driven by a tough year-earlier comparison that featured a $1.8 billion gain tied to the company's previous stake in Asian life insurer AIA Group, which it no longer owns.
But AIG's core businesses continue to show progress.
AIG's property casualty division logged operating income of $1.6 billion in the first quarter, up from $1 billion in the year-earlier period, thanks to rising underwriting profits and net investment income. Net premiums written dipped 4.3% to $8.4 billion.
Meanwhile, AIG's life and retirement division grew operating income 7.7% to $1.4 billion thanks to "robust equity markets," which boosted investment returns. Assets under management climbed 12% to $297 billion at the end of the first quarter.
Residential mortgage guaranty profits soared to $41 million last quarter, up from just $8 million in the year-earlier period, as net premiums written jumped to $246 million from $191 million.
"We are pleased with these results and look to continue to build on our successes, especially as we continue to make progress towards achieving our 2015 aspirational goals," Benmosche said.
During the first quarter AIG completed the purchase of warrants issued to the U.S. government in 2008 and 2009 as part of the massive taxpayer-funded bailout amid the financial crisis.
Wall Street cheered the latest results, bidding AIG up 3.04% to $43.41 in extended trading. The rally could allow AIG to extend its 2013 gain of 19%.