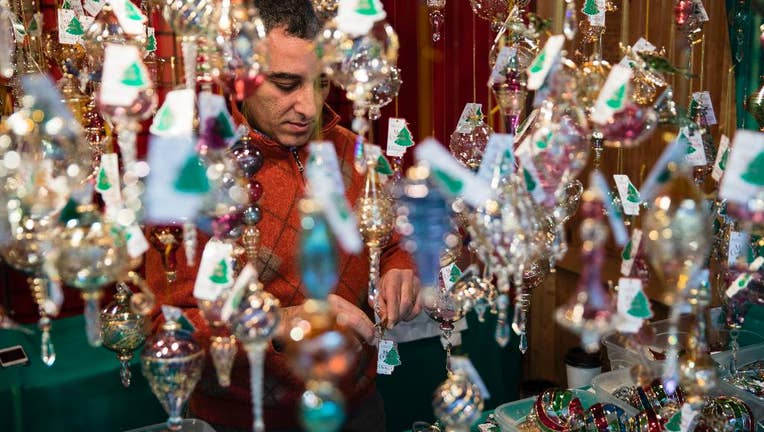 The Commerce Department will release the November retail sales report Wednesday at 8:30 a.m. Eastern.
HOLIDAY SALES RISE: Economists forecast that retail sales likely rose 0.3 percent last month, according to data provider FactSet. This would follow the 0.8 percent jump in October.
CONSUMERS UP SPENDING: More Americans have entered the holiday season eager to shop, reflecting the steady improvements in the job market over the past year. Retail sales have advanced a healthy 2.9 percent during the past 10 months, helping to support overall economic growth amid pressures created by global sluggishness and weak productivity levels from U.S. workers.
Thanksgiving week typically marks the kick-off for holiday shopping, a critical gauge of whether Americans are excited to splurge on gifts for family, friends and themselves.
The consumer spending gains largely stem from the unemployment rate at a healthy 4.6 percent and average hourly earnings that have risen 2.5 percent over the past year. Consumer spending accounts for the majority of all U.S. economic activity and have disproportionately contributed to an economy that expanded at an annual clip of just 1.8 percent over the first nine months of 2016.
Retail spending patterns have continued to change as more shopping malls are struggling to preserve foot traffic. Sales at online retailers and mail order catalogs have shot up 11.1 percent so far this year, while restaurant spending has climbed 6 percent. Americans are spending more at auto dealers, furnishers and building materials stores. But they have pulled back from purchases at department stores and electronics stores.
The retail sales report does not adjust for prices changes, so cheaper gasoline has suppressed sales levels at service stations.