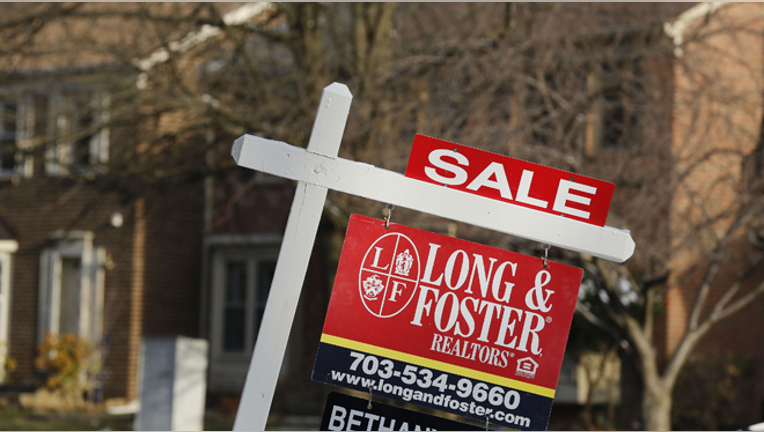 The National Association of Realtors reports on sales of existing homes in August. The report is scheduled to be released Monday at 10 a.m. Eastern.
SALES DROP: Economists expect that sales came in at a seasonally adjusted annual rate of 5.18 million last month, according to a survey by data firm Fact Set. In July, homes sold at a yearly pace of 5.15 million.
SUMMER BUYING: The rebound from the housing bust that triggered the recession has been painfully slow. The share of Americans who own homes has trended downward over the course of the five year recovery, as more Americans are becoming renters. The ownership rate fell to 64.7 percent through the middle of this year, down from a peak of 69.2 percent toward the end of 2004, according to the Census Bureau.
Sales were curbed by winter storms earlier in the year. They began to accelerate through the summer as mortgage rates eased back from 52-week highs. But the combination of rising home prices last year and sluggish wage growth has limited sales.
Purchases of existing homes continue to lag last year's pace of 5.1 million. Annual sales of 5.5 million are consistent with a healthy housing market, according to analysts.
Many consider home sales to be the missing link in a solid economic recovery. Federal Reserve Chair Janet Yellen recently told Congress that housing has proven to be disappointing this year.
Indicators heading into the fall and winter are mixed for real estate, however.
Home construction plunged 14.4 percent in August compared with the prior month, the Commerce Department said Thursday. Much of that decline was due to a drop-off in building apartment complexes, but single-family home construction also tumbled 2.4 percent.
Applications for building permits, a sign of future activity, dipped 5.6 percent to an annual rate of 998,000.
Yet builders expressed more confidence. The sentiment index from the National Association of Home Builders and Wells Fargo climbed in September to 59, the highest reading since November 2005. Readings above 50 indicate more builders view sales conditions as good rather than poor.
New-home construction increased 15.7 percent in July to a seasonally adjusted annual rate of 1.09 million homes, the Commerce Department reported Tuesday.
Home prices are also increasing at a slower clip, which should help ease affordability pressures.
Prices rose 7.4 percent in July from July 2013, according to real estate data provider CoreLogic. That was slightly below June's year-over-year increase of 7.5 percent and far below a recent peak of 11.9 percent in February.
Yet incomes remain weak, making it more taxing for would-be buyers trying to save for a down payment.
The Census Bureau said last week that median household incomes were $51,939 in 2013. Adjusting for inflation, that's 8 percent lower than in 2007, when the recession began.
And mortgage rates have begun to rise from recent lows.
Average rates for 30-year mortgages rose last week to 4.23 percent from 4.12 percent, according to mortgage company Freddie Mac. Mortgage rates are below the levels at the start of this year, yet they're up from their 52-week low of 4.1 percent.