After Years of Stagnation, Are Shares of Rigel Pharmaceuticals About to Take off Into the Stratosphere?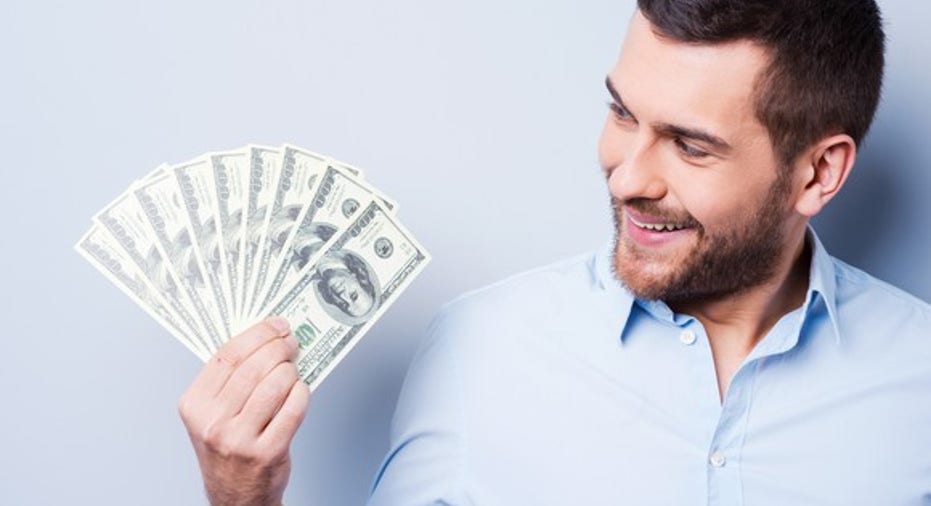 After a 2016 filled with ups and downs, shares of small cap Rigel Pharmaceuticals(NASDAQ: RIGL) could be gearing up for an explosive year. It's on the verge of filing its first new drug application with the FDA which, if approved, could send the company's stock price to the moon.
Rigel's blockbuster potential
Rigel Pharmaceuticals is a clinicalstage biotech company focused on the discovery and development of immunology, oncology and immuno-oncology therapies. The company's leading product in development is fostamatinib, an oral spleen tyrosine kinase (SYK) inhibitor, which is currently in phase 3 trials for immune thrombocytopenic purpura (ITP).
Chronic ITP is a condition in which the patient's immune system falsely recognizes the body's own red blood cells as foreign invaders and responds by attacking and destroying these blood cells. This results in a lowered blood platelet count, which has the cascading downstream effects of excessive bleeding, fatigue, and the development of extensive bruises.
Rigel estimates that chronic ITP affects between 60,000 and 125,000 patients in the United States. Currently, treatments for this condition include steroids, blood platelet boosters, and splenectomy (a surgical procedure that removes the spleen).
Rigel's fostamatinib functions by blocking the activation of SYK inside the body's immune cells. In ITP patients, the compromised immune cells are activated by the SYK enzyme and are therefore told to destroy blood platelet cells. By inhibiting the function of SYK, the immune cells are in effect interrupted during this process and are therefore unable to mistakenly destroy the red blood cells in ITP patients.
Image source: Getty Images.
Phase 3 studies
In August of last year, Rigel's stock soared on the news that fostamatinib met its primary endpoint (a stable platelet response in patients with ITP as compared to placebo) in the first of two phase 3 studies for fostamatinib in ITP.
Shares then nosedived in October when the company announced that fostamatinib stumbled in the second phase 3 trial. As in the first trial, 18% of the fostamatinib-receiving patients met their primary endpoint of a stable platelet response. But unlike the first trial, one respondent in the placebo arm also met this primary endpoint, rendering the difference between the treatment arm and the placebo arm statistically insignificant.
While management was disappointed by the results of the second trial, they were quick to point out (and I believe rightly so) that the data for fostamatinib was consistent across both trials, and when taken together, the net effect across the combined trials was highly significant.
Financial position
Upon further analysis of both phase 3 studies as well as the phase 3 extension study, management found that when taken altogether, the overall response rate of ITP patients to fostamatinib was 29%. On this news, Rigel has announced that they plan to file a new drug applicationsometime this quarter with expected approval anticipated in the first quarter of 2018.
Speaking of making it to 2018, after recently completed a secondary offering which raised $43 million, Rigel is currently sitting on a total cash position of $118 million. Management is confident that this is enough to fund operations for the next 12 months as the company prepares to commercialize fosamatinib.
What's next for Rigel?
In terms of future sales, Wall Street has projected peak sales of fostamatinib for ITP at approximately $360 million. As biotechs normally trade for around 3 times peak sales, Rigel (which currently sits at a market cap just under $300 million) has the potential to more than triple from today's prices.
While risk in biotech is par for the course, the wise investor in this space can do very well. For myself, I believe fostamatinib displayed a strong clinical profile in phase 3 studies that is dramatically undervalued by the market. I'd call Rigel a buy at today's prices.
10 stocks we like better than Rigel PharmaceuticalsWhen investing geniuses David and Tom Gardner have a stock tip, it can pay to listen. After all, the newsletter they have run for over a decade, Motley Fool Stock Advisor, has tripled the market.*
David and Tom just revealed what they believe are the 10 best stocks for investors to buy right now... and Rigel Pharmaceuticals wasn't one of them! That's right -- they think these 10 stocks are even better buys.
Click here to learn about these picks!
*Stock Advisor returns as of February 6, 2017
David Liang has no position in any stocks mentioned. The Motley Fool has no position in any of the stocks mentioned. The Motley Fool has a disclosure policy.