After Sharp 4Q Slowdown, Are Trump's Policies the Prescription America Needs?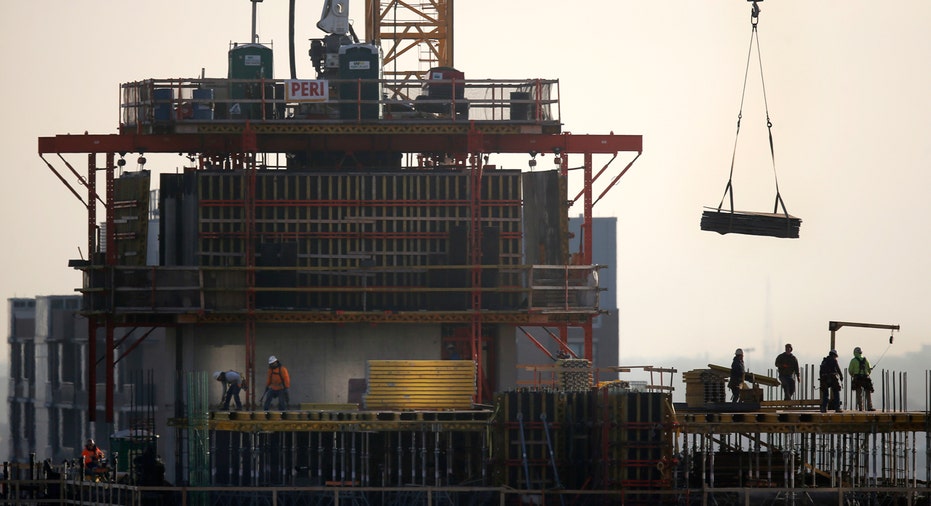 U.S. economic growth saw a sharp slowdown in the final three months of 2016 as a drop in exports offset continued strength from consumer spending and business investment. While economists forecast more growth in the year ahead, they warned policy surprises from the Trump administration could make for a bumpy ride.
The first reading on fourth-quarter gross domestic product showed the economy expanded at an annualized rate of 1.9%, according to figures released from the Commerce Department Friday. That pace reflected a sharp slowdown from 3.5% in the third quarter, and came in below the expected 2.2% expansion rate.
The year's final figures put the overall 2016 growth rate at 1.6% in 2016, its weakest pace in five years.
Taking wind out of the economy's sails was a drop in net exports, which shaved 1.7 percentage points from GDP in the fourth quarter after a substantial gain in the prior quarter from a one-time surge in soybean exports due to inclimate weather in other regions.  It was the biggest drag since 2010 as the strong U.S. dollar also helped make American exports more expensive for other nations.
Still, personal consumption expenditures, which account for about 70% of U.S. economic growth, continued to be a bright spot in 4Q, though slower than the prior two quarters. They contributed 1.7 percentage points to the overall growth rate as stronger wages and steady job gains helped boost confidence.
Also lending strength was a pick up in business fixed investment and private inventories, which jumped during the period and accounted for a 1 percentage point gain in overall growth.
Trump, the Consumer, and Economic Growth
While the economy lost traction in the fourth quarter, further strength from the American consumer is likely to drive a growth rate just above 2% this year, said Wells Fargo Investment Institute strategy analyst Veronica Willis.
"Consumer spending rose in line with expectations and we've seen improvement in business investment which should support a growing economy in 2017," she said.
The biggest unknown for the economy is how President Donald Trump begins to initiate campaign promises of lower taxes and more fiscal spending. Economists warn if his policies are too aggressive, rather than stoking America's growth engine, they could tip the economy in the other direction.
The new president must exercise caution when it comes to trade, said Scott Clemons, chief investment strategist at Brown Brothers Harriman, who said trade or tariff wars with other nations would dampen economic activity.
"Though trade is a relatively small part of our economy, where it effects people is through the price of goods. The stat this week about a possible 20% tariff on Mexico goods to pay for the border wall is a tax on American consumers," he said, explaining that kind of policy would cause price increases on goods made in Mexico but sold and widely available in the U.S. at retailers like Wal-Mart (NYSE:WMT). The higher priced goods could then limit the amount the average household has to spend on food, clothes, and other necessary goods, denting consumer confidence.
While lower tax rates would give more Americans more money to spend on goods and services, arguably offsetting potentially higher prices at the margins, Clemons argued households would likely continue to allocate a portion of those dollars to paying down debt, an action that's remained a priority since the 2008 financial crisis.
"Household debt as a percentage of household income peaked in the summer of 2007 at about 130%. That's down now to 105%, but the long-run average is close to 80%...If we're going to get back to some kind of long-run average, this deleveraging effect has a way to run," he said.
Therefore, he argued lower taxes likely wouldn't provide a material boost to GDP growth until consumers have satisfied home, auto, or student loan obligations.
Still, a number of policy proposals have potential to tack on more momentum in 2017. PNC Chief Economist Stuart Hoffman and Deputy Chief Economist Gus Faucher expect housing and business investment to remain positive for growth. Corporate tax cuts and regulatory reforms may provide a boost to business capital spending, while any infrastructure investment could be a net positive for government outlays.