A&F's 4Q EPS Beats Views, Tepid 2013 Outlook Spooks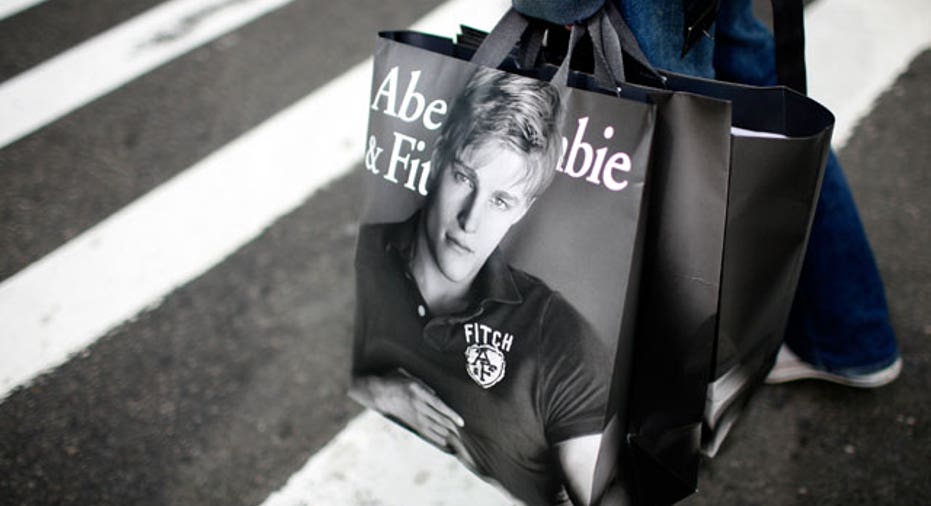 Abercrombie & Fitch (NYSE:ANF) beat the Street on Friday with soaring fourth-quarter profits, but the teen apparel maker issued a cautious outlook and disclosed plans to shutter up to 50 U.S. stores.
Shares of A&F slumped about 5% in premarket trading following the mixed news.
The retailer said it earned $157.2 million, or $1.95 a share, a year earlier, compared with a profit of $45.8 million, or 52 cents a share, a year earlier.
Last quarter's net income was boosted by an accounting change, while the year-earlier was impacted by charges.
Excluding one-time items, A&F said it earned $2.21 a share, easily besting estimates from analysts for just $1.96.
Revenue jumped 11% to $1.47 billion, narrowly trailing the Street's view of $1.49 billion. Gross margins expanded to 63.4% from 59.5%.
A&F said comparable sales were flat for the U.S. and same-store sales dipped 1%. International comparable sales fell 3% and international same-store sale tumbled 14%.
Despite a "challenging U.S. retail environment" during the holiday-shopping season, A&F CEO Mike Jeffries said the apparel maker beat earnings estimates thanks to "strong gross margin performance" and "continued tight expense control."
However, A&F's guidance for 2013 appeared to spook shareholders. Management projected 2013 EPS of $3.35 to $3.45, which compares poorly with the Street's view of $3.63.
A&F also said it expects to close 40 to 50 U.S. stores in 2013, mostly through the natural expiration of leases. Internationally, the retailer is opening flagship A&F locations in Seoul and Shanghai as well as about 20 Hollister stores.
"We come into 2013 feeling very optimistic that we are well positioned to make continued strong progress over the next few years and to drive our operating margin and return on invested capital higher," Jeffries said.
A&F also announced its board of directors increased its quarterly dividend to 20 cents a share from 17.5 cents. The dividend will be payable on March 19 to shareholders of record as of March 4.
Shares of A&F slumped 5.52% to $46.34 in premarket trading, threatening to wipe out their 2013 gain of barely 2%.