AFLAC Rides the Stronger Yen to Earnings Growth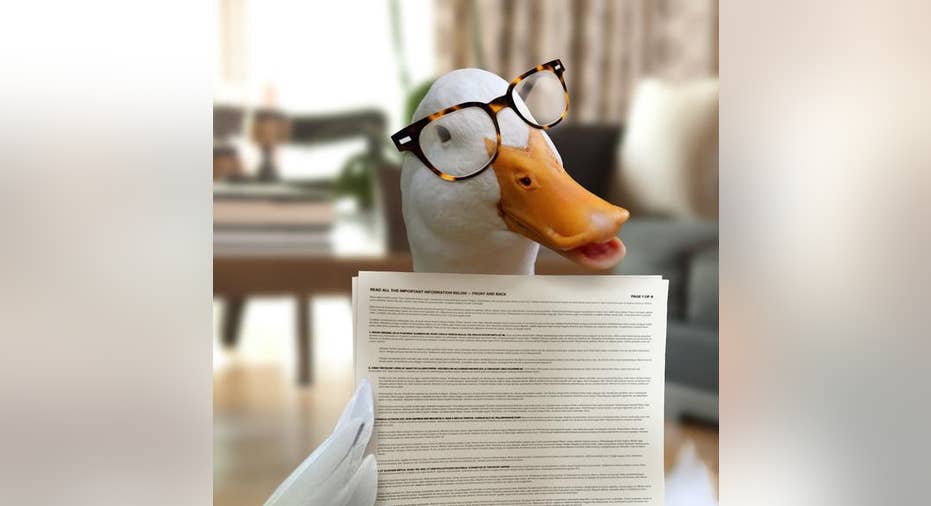 Image source: Aflac.
Supplemental health insurance specialist AFLAC differs from major U.S. health insurers like UnitedHealth Group in two key ways. First, Aflac offers supplemental products that differ from the basic health coverage UnitedHealth provides. But more importantly in the recent past, Aflac gets the bulk of its revenue from the Japanese insurance market, and the strength of the U.S. dollar in recent years has crimped Aflac's overall growth prospects. Coming into Tuesday's first-quarter financial report, Aflac investors had high hopes the insurer might finally start to see that dynamic reverse itself, and Aflac's results confirmed the recent strength of the Japanese yen and its positive impact on the insurance giant's earnings.
Let's look more closely at the latest from Aflac and what investors should expect in the future.
Aflac builds some positive momentum Aflac's first-quarter results exceeded expectations in all respects. Total revenue climbed to $5.45 billion, up 4.3% and greatly exceeding the $5.26 billion most investors were expecting to see from the specialty insurer. Net income climbed more than 10% to $731 million, and that produced diluted earnings of $1.74 per share, beating the consensus forecast by more than a dime.
A closer look at the numbers shows just how much Aflac's business is affected by foreign exchange rates. The exchange rate between the Japanese yen and the U.S. dollar moved in the yen's favor compared to the year-ago period for the first time in several quarters, with the rate moving from 119.16 yen per dollar last year to 115.35 yen per dollar this year. Aflac estimated that the stronger yen added about $0.03 per share to operating earnings for the quarter, and that's a nice change of pace from the hits Aflac has taken in the past.
With the dollar's impact taken away, Aflac's growth prospects were easier to see in the company's financials. The Aflac Japan unit saw premium income rise 0.1% in local-currency terms, but that amounted to a 3.3% increase in dollar terms because of the yen's strength. Similarly, a 1.7% drop in local-currency-measured net investment income turned into a 1.4% rise in dollar terms, and that helped produce a 2.4% rise in operating earnings on a 3% rise in sales for the unit. Total new annualized premium sales climbed almost 16%, with first-sector sales of child-endowment and similar products accounting for nearly all of the growth even as cancer insurance and medical products sales inched upward by just 1%.
The U.S. segment also posted solid numbers. Premium income rose 2.1%, and net investment income jumped 5.1%. Pretax profit margins jumped more than two and a half percentage points, and total new annualized premium sales rose as well.
Aflac CEO Daniel Amos celebrated his company's results. "We continue to believe that the changes we made to our career and broker management infrastructure have created a foundation for greater long-term growth opportunities," Amos said. Yet the CEO also reminded investors that solid results in Japan are likely to deteriorate later in the year in both the first-sector and third-sector markets.
Can Aflac stay ducky? Aflac's expectations for long-term growth remain intact. In Japan, Aflac believes 4% to 6% growth in third-sector products in Japan is sustainable, and the company still thinks a 3% to 5% rise in new annualized premiums for the full year is attainable. Earnings guidance for $6.17 to $6.41 per share for 2016 is still Aflac's annual objective, but a lower dollar could produce second-quarter earnings of $1.55 to $1.82 per share, which would be toward the high end of investor expectations. Aflac also expects to spend $1.4 billion on stock buybacks this year, using the repatriation of 120 billion to 150 billion yen to finance repurchases.
The need for more specialized insurance coverage among workers could continue to propel Aflac higher. In the U.S., Aflac has great success in selling its products through the workplace, and the company has the flexibility to do things UnitedHealth and its peers simply can't. The impact of healthcare reform has been to standardize the regular coverage UnitedHealth offers, but Aflac can still tailor coverage to certain diseases or medical conditions. That has value for buyers, and Aflac should continue to succeed if it can market its products well.
Aflac investors weren't immediately pleased with the results, sending the stock down 2% in the first hour of after-market trading following the announcement. In order to hold onto its recent share-price gains, Aflac will need to demonstrate that the anticipated pressure to its Japanese business won't result in dramatically slower long-term growth.
The article AFLAC Rides the Stronger Yen to Earnings Growth originally appeared on Fool.com.
Dan Caplinger has no position in any stocks mentioned. The Motley Fool recommends Aflac and UnitedHealth Group. Try any of our Foolish newsletter services free for 30 days. We Fools may not all hold the same opinions, but we all believe that considering a diverse range of insights makes us better investors. The Motley Fool has a disclosure policy.
Copyright 1995 - 2016 The Motley Fool, LLC. All rights reserved. The Motley Fool has a disclosure policy.