Aetna's quarterly profit surges 52%, shares rise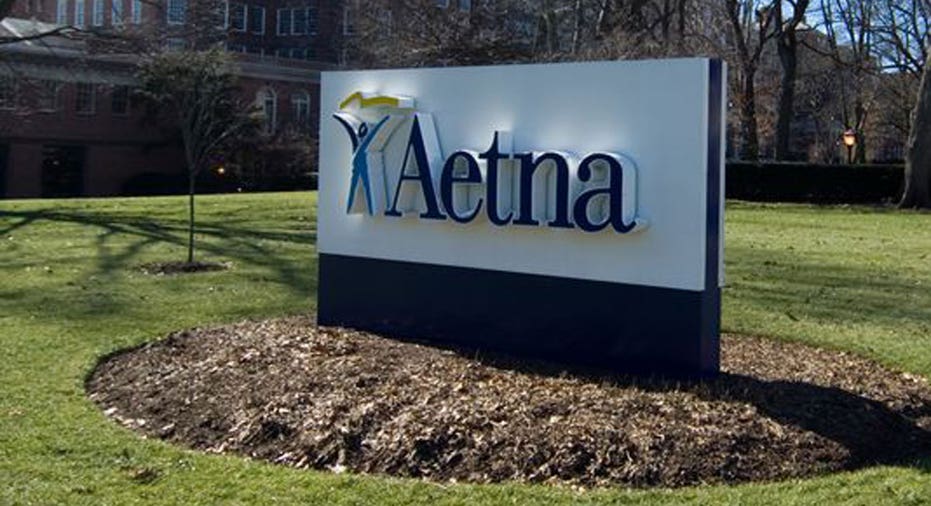 Aetna's quarterly profit trumped analysts' estimates as it controlled costs and the No. 3 U.S. health insurer raised its full-year profit forecast.
Aetna, which has said it would fully exit the 2018 Obamacare individual insurance market, said its medical loss ratio — the percent of premiums spent on claims — fell to 78.6 percent in its commercial business from 83.4 percent a year earlier.
The company said performance across its core commercial business helped lower the ratio.
Leerink analysts said the results showcase the strength of health insurance fundamentals as utilization remains particularly weak, while exits from the Obamacare marketplaces are driving a meaningful improvement in claims experience.
Aetna shares were up 3.8 percent at $160.60 in premarket trading on Thursday.
Republican lawmakers have vowed to repeal and replace former President Barack Obama's signature healthcare law, but have not agreed on the means of dismantling it, creating uncertainty about how the program would be run and whether it would be fully funded.
Net profit rose to $1.20 billion, or $3.60 per share, in the second quarter ended June 30, from $791 million, or $2.23 per share, a year earlier.
Excluding items, Aetna earned $3.42 per share, blowing past analysts' average estimate of $2.35, according to Thomson Reuters I/B/E/S.
Aetna said in May it would exit the 2018 Obamacare individual insurance market in Delaware and Nebraska - the two remaining states where it offered the plans.
"Our strong second-quarter results speak to our continued focus on disciplined pricing and execution of our targeted growth strategy," Aetna CEO Mark Bertolini said.
Adjusted revenue came in at about $15.50 billion, ahead of the average analyst estimate of $15.39 billion. However, total revenue fell nearly 3 percent to $15.52 billion.
The company raised its adjusted earnings forecast to $9.45 per share to $9.55 per share for the full year 2017, from $8.80 per share to $9.00 per share.
(Reporting by Ankur Banerjee in Bengaluru; Editing by Shounak Dasgupta and Martina D'Couto)