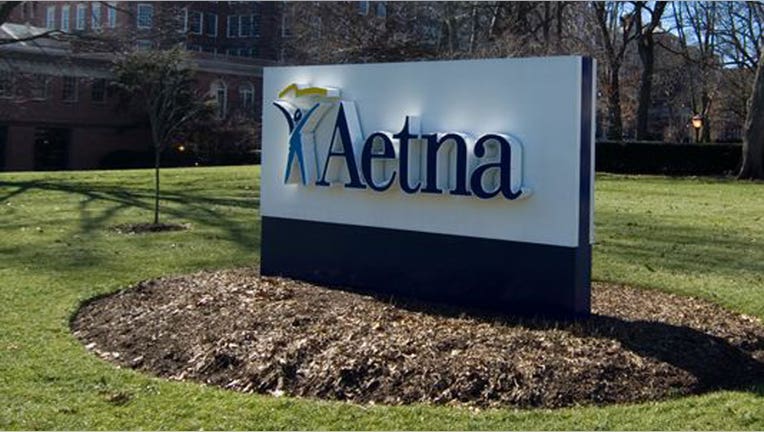 Aetna reported an adjusted quarterly profit on Tuesday that blew past estimates, helped primarily by strength in its commercial unit even as the U.S. health insurer continued to face pressure in its Obamacare business.
The company said it recorded a $110 million premium deficiency reserve in the first quarter anticipating future losses for the 2017 coverage year in its Obamacare individual business.
The White House is eager to move forward on legislation to repeal and replace the Affordable Care Act, commonly called Obamacare, to make good on a key campaign promise. Republicans tried but failed to pass a replacement bill in March in an embarrassing setback for the Trump administration.
Aetna, which walked away from its $34 billion deal for Humana Inc <HUM.N> after it was blocked, also raised its forecast for full-year 2017 adjusted earnings to $8.80 to $9.00 per share.
It had previously forecast full-year earnings of at least $8.55 per share.
"This strong start to the year has enabled Aetna to absorb continued pressure from our individual commercial products," Aetna Chief Executive Mark Bertolini said.
The company said its net loss was $381 million, or $1.11 per share, in the quarter ended March 31, compared with a profit of $737 million, or $2.08 per share, a year earlier.
Aetna reported a loss primarily due to costs associated with termination of the Humana deal.
Excluding items, the company earned $2.71 per share, smashing past analysts' average estimate of $2.37, according to Thomson Reuters I/B/E/S.
Evercore ISI analyst Michael Newshel said that although the guidance raise was in line with expectations, the setup for stronger growth in 2018 is enough for the stock to be up on Tuesday.
Aetna's medical benefit ratio — the percent of premiums spent on claims — rose to 79.4 percent in its commercial business from 77.8 percent last year.
The company said the increase was due to temporary suspension of health insurance fee in 2017 and higher medical costs in its individual commercial products.
Aetna said last month it would exit Iowa's Obamacare-compliant individual insurance market in 2018 and it was still evaluating other remaining individual insurance markets.
The company exited about a dozen markets this year and said in January it had more than 240,000 people in such individual plans and expected to post losses on them this year.
Aetna's adjusted revenue of $15.49 billion, was marginally above estimates of $15.44 billion.
(Reporting by Ankur Banerjee in Bengaluru; Editing by Shounak Dasgupta)