Aetna Warned About Leaving Exchanges if Humana Deal Was Blocked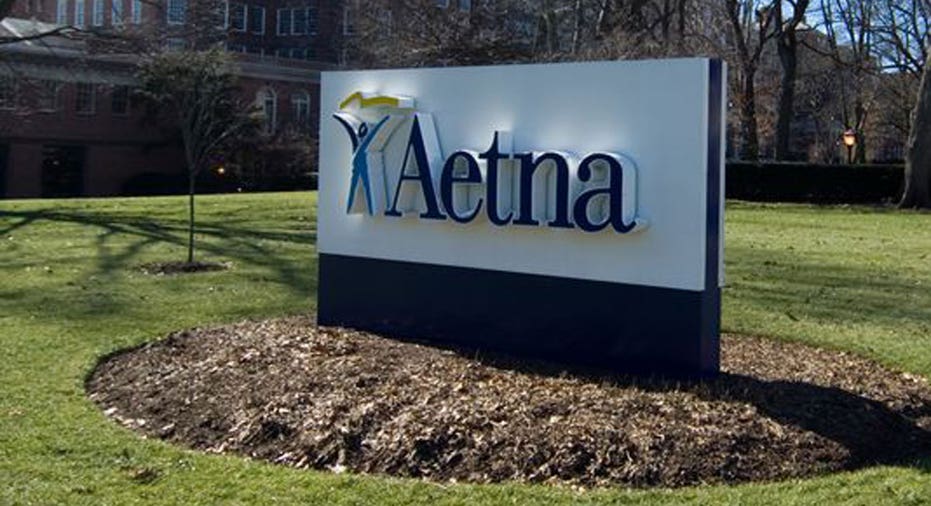 Aetna warned Justice Department antitrust officials in early July that if they sued to block its deal to acquire Humana Inc., it would immediately reduce its presence in the Affordable Care Act exchanges and cancel a planned expansion.
Aetna's actions surrounding its exchange business have drawn a political spotlight since it announced Monday that it will withdraw from 11 of the 15 state exchanges where it sells marketplace plans -- a decision unveiled a few weeks after the Justice Department filed a suit against the Humana merger.
On Monday, Aetna cited mushrooming financial losses and structural problems with the exchange markets as causes for its retreat, not the Justice suit. Prominent Republicans, including Donald Trump's campaign, said the move, which came after similar ones by other major insurers, reflected flaws of the ACA.
But critics, including Sen. Elizabeth Warren, a Massachusetts Democrat, have suggested that Aetna's stance on the exchanges was affected by the Justice Department's decision. "The health of the American people should not be used as bargaining chips to force the government to bend to one giant company's will," she wrote in a Facebook post.
Aetna wouldn't be the only insurer to link its exchange position to a hoped-for deal. Anthem Inc. has publicly said that if it is able to consummate its acquisition of Cigna Corp., a combination that is also facing a Justice Department suit, the merged company would likely expand into nine new exchange states.
In a July 5 letter to the Justice Department, reviewed by The Wall Street Journal, Aetna said that if the Humana deal drew a legal challenge, "instead of expanding to 20 states next year, we would reduce our presence to no more than 10 states." In addition, the letter, signed by Aetna Chief Executive Mark T. Bertolini, said the insurer believed "it is very likely that we would need to leave the public exchange business entirely and plan for additional business efficiencies should our deal ultimately be blocked."
The company said in the letter that an antitrust suit or a successful prevention of its deal would create financial strains that would force it to pull back from the exchanges, where it was losing money. "Although we remain supportive of the Administration's efforts to expand coverage, we must also face market realities. Our customers expect us to keep their insurance products affordable and continually improving, and our shareholders expect that we will generate a market return on invested capital for them," the letter said.
A Justice Department spokesman declined to comment.
On Aug. 2, Aetna publicly disclosed that its ACA plans had lost approximately $200 million in the second quarter of 2016 and were expected to lose more than $300 million this year. The insurer said then it would cancel its exchange expansion plans and reconsider its existing presence because of the financial performance. Mr. Bertolini cited those losses Monday, saying the exchange pullback "will limit our financial exposure moving forward."
Early Wednesday, an Aetna spokesman said the letter came in response to a Justice Department request. After it was sent, "we then gained full visibility into our second quarter individual products loss, which is what ultimately drove us to narrow our 2017 public exchange presence," he said.
Nearly half of the company's total individual-plan losses since the exchanges launched in January 2014 came in the second quarter of 2016, largely as a result of higher-than-expected medical costs among enrollees and the inadequacy of a health-law program designed to ease that risk, he said: "That's not politics, that's financial reality, which some choose to ignore."
In the letter, Aetna told the Justice Department that it was "challenged to get to break even this year" on its exchange business. Mr. Bertolini wrote that, despite Aetna's past support for the exchanges, "unfortunately, a challenge by the DOJ to that acquisition and/or the DOJ successfully blocking the transaction would have a negative financial impact on Aetna and would impair Aetna's ability to continue its support, leaving Aetna with no choice but to take actions to steward its financial health."
Specifically, he wrote, if the Justice Department sued to block the Humana combination, "we will immediately take action to reduce our 2017 exchange footprint," canceling the planned five-state expansion, and "we would also withdraw from at least five additional states where generating a market return would take too long for us to justify, given the costs associated with a potential breakup of the transaction."
On the other hand, Mr. Bertolini wrote, if the deal closed without an antitrust challenge, Aetna would "explore how to devote a portion of the additional synergies...to supporting even more public exchange coverage over the next few years."
A trial in the Justice Department's lawsuit is scheduled to begin Dec. 5, with a ruling expected in mid-January.