Aetna Makes Good on Its Threat, Exits Obamacare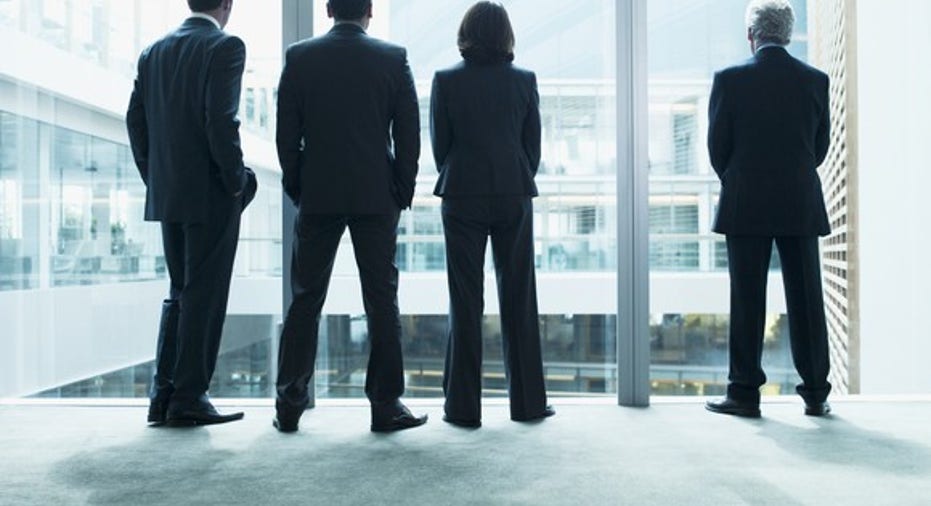 A letter sent by Aetna's (NYSE:AET) CEO Mark Bertolinilast month to the Justice Department warned that a failure to support its planned merger with Humana (NYSE:HUM) could jeopardize its participation on the Obamacare exchanges. Following the Department of Justice's decision to block the two companies from tying up, Bertolini announced that beginning next year, Aetna will only offer Obamacare plans in four states, down from 15 states today.
Is Aetna's decision politics as usual, or is there something else going on?
Exiting the exchanges
In Bertolini's letter, the CEO explained that Aetna's ability to offset losses associated with providing plans on the Obamacare exchanges would be severely reduced if the company can't complete its proposed merger with Humana. Specifically,Bertolini argued, "Our [Aetna's] ability to withstand these losses is dependent on our achieving anticipated synergies in the Humana acquisition."
When Aetna announced its plans to merge with Humana, it cited a number of advantages from the combination, including operational efficiencies that could make it more competitive with its peers and "short term and long term financial benefits for shareholders through meaningful synergies, operating EPS accretion, and improved capabilities to capture our industry's many top line growth opportunities."
At the time, Bertolini predicted the deal would "produce mid-single digit percent operating EPS accretion in 2017, and generate low double-digit percent operating EPS accretion in 2018."Earnings growth would come from achieving$1.25 billion of synergies in 2018, a sum thatexplains Bertolini's confidence that a combined Aetna and Humana could better digest Obamacare exchange losses than going it alone.
Despite the exchanges signing up more than 12 million Americans for healthcare insurance, insurers continue to struggle with adequately pricing their plans. As a result, insurers, including Aetna, are making up for their losses on Obamacare with profits generated from Medicare, Medicaid, and commercial businesses.
Aetna estimates it will lose $300 million on the exchanges this year; Humana expects to lose a few hundred million, too. And, the nation's largest insurer, UnitedHealth Group, expects to lose a half of a billion dollars on the exchanges this year. Given the size and scope of these losses, it's easy to see why insurers are curtailing their participation in Obamacare.
Addressing uncertainty
Obamacare enrollment has been dominated by people who had been denied coverage for pre-existing conditions and people who need access to care because of untreated conditions. The number of sickly patients enrolling skewed the insurance pool unfavorably for insurers because they modeled pricing based on patient pools that were more equally balanced between healthy and unhealthy members.
Up until now, an insurer's losses because of an unhealthy patient pool have been mitigated by what insurers refer to as the three Rs: reinsurance, risk corridors, and risk adjustment. These three Rs are provisions in Obamacare that spread profit around the industry so no one insurer suffers too great of a loss in any one year. Unfortunately, reinsurance and risk corridor provisions are ending, and that's creating uncertainty regarding plan profitability in 2017.
Hoping to offset some of the uncertainty associated with the exchanges, insurers like Aetna and Human are consolidating so they can leverage fixed costs across greater premium revenue. Conceivably, combining could allow them to improve the mix within their patient pools, too.However, after reviewing the arguments, the Department of Justice has concluded that it's more likely combining would lead to premium increases in all health insurance markets, including commercial health insurance, where most Americans get their coverage.
Looking forward
The Justice Department's decision puts insurers in a tight spot. If they expand their exposure to the exchanges as risk corridors and reinsurance ends, losses could explode higher. Rather than take that risk, UnitedHealth, Humana, and Aetna have all decided to walk away.
Unquestionably, the absence of these major players from the exchanges reduces choice, and that could cause premiums to climb even more quickly on the exchanges than they're climbing now. According to the Kaiser Family Foundation, premiums are slated to increase by an average of 9% next year, when weighted by plan participation. If so, then premiums will have climbed by 7% annually since Obamacare's inception.
Overall, there's little downside to exiting the exchanges in the short term. After all, doing so should boost profits next year, and that's something investors will applaud. However, decisions to exit could end up backfiring in the long haul.Policymakers are increasingly lobbying for state or federal-run public health insurance options in areas of the country where there are too few private insurers participating in the exchanges, and thus, exiting the exchanges could open the door to public initiatives that could ultimately shrink insurers' addressable market.
A secret billion-dollar stock opportunity The world's biggest tech company forgot to show you something, but a few Wall Street analysts and the Fool didn't miss a beat: There's a small company that's powering their brand-new gadgets and the coming revolution in technology. And we think its stock price has nearly unlimited room to run for early, in-the-know investors! To be one of them, just click here.
Todd Campbell has no position in any stocks mentioned.Todd owns E.B. Capital Markets, LLC. E.B. Capital's clients may have positions in the companies mentioned. Like this article? Follow him onTwitter, where he goes by the handle@ebcapital,to see more articles like this.
The Motley Fool recommends Anthem and UnitedHealth Group. Try any of our Foolish newsletter services free for 30 days. We Fools may not all hold the same opinions, but we all believe that considering a diverse range of insights makes us better investors. The Motley Fool has a disclosure policy.