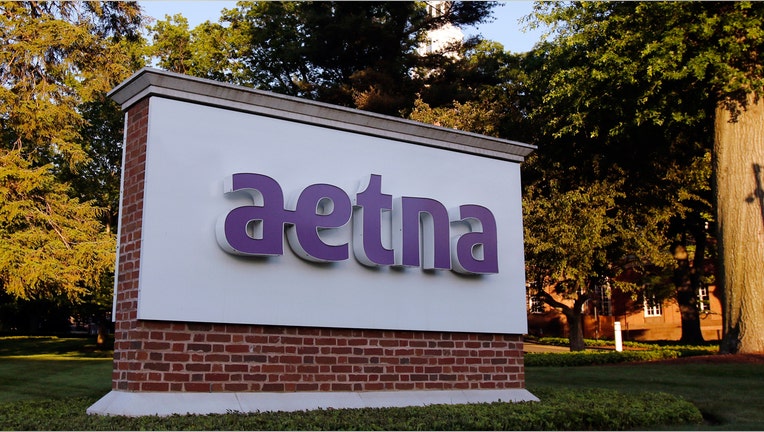 Oct 31 (Reuters) - Aetna Inc. (NYSE:AET) cut losses in its Obamacare business in the third quarter, helping the U.S. health insurer post a higher-than-expected profit and raise its full-year earnings forecast.
Aetna's results come days after Reuters reported that pharmacy operator CVS Health offered to buy the third-largest U.S. health insurer for more than $66 billion.
The move would enable Aetna to take back full control of prescription medicines for its customers by negotiating prices with drugmakers and setting customer out-of-pocket costs for each drug.
The company, which has fully exited the 2018 Obamacare individual insurance market, said on Tuesday its net income rose to $838 million or $2.52 per share in the quarter ended Sept. 30, from $604 million or $1.70 per share, a year earlier.
Excluding items, Aetna earned $2.45 per share, beating analysts' average estimate of $2.09, according to Thomson Reuters I/B/E/S.
Revenue, however, fell 5 percent to about $15 billion, below the average estimate of $15.13 billion.
Aetna said its medical benefit ratio — the percent of premiums spent on claims — fell to 81.4 percent in its commercial business from 83.8 percent a year earlier.
The drop was due to reduced losses in the insurer's Obamacare business and improved performance across its core commercial business, the company said.
Aetna said it now expects adjusted earnings for 2017 to be about $9.75, up from its previous estimate of $9.45 to $9.55 per share.
(Reporting by Ankur Banerjee in Bengaluru; Editing by Martina D'Couto and Saumyadeb Chakrabarty)