Aeropostale Prepares Bankruptcy Filing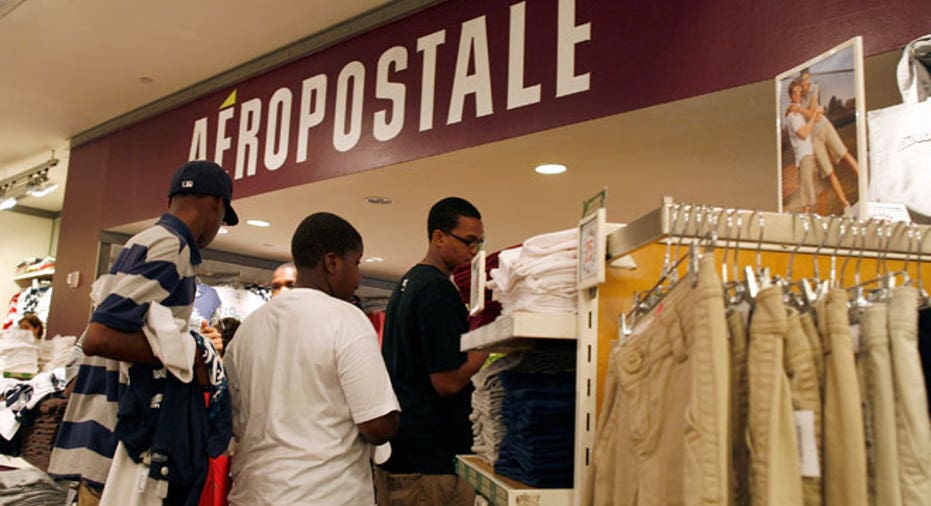 Aéropostale is preparing to file for bankruptcy protection this week and close more than 100 stores, according to people familiar with the matter, as the teen-apparel retailer contends with mounting losses and falling sales.
New York-based Aéropostale plans to seek chapter 11 protection in the next few days before May rent payments are due, the people said. It is in advanced talks with specialty lender Crystal Financial on a loan to finance its operations in bankruptcy, they added.
The retailer would close more than 100 of its roughly 800 stores soon after filing and potentially more later, the people said. The company plans to reorganize around its remaining stores, but the precise contours of its restructuring plan remain unclear, they added.
A number of mall-based specialty retailers have filed for bankruptcy in recent years as declining mall traffic, changing consumer tastes and competition from "fast-fashion" chains like Hennes & Mauritz AB and Fast Retailing Co.'s Uniqlo eat into their sales.
Teen retailer Pacific Sunwear of California, known as PacSun, sought bankruptcy last month, citing the "shifting retail landscape." In 2015, women's formalwear retailer Cache, teen-focused Wet Seal and surfwear seller Quiksilver filed for chapter 11 protection.
Established by the precursor to Macy's in the early 1980s as a private-label brand, Aéropostale rode sales of branded T-shirts, jeans and other casual apparel to a market capitalization of nearly $3 billion in 2010.
The brand opened the first of its mall-based specialty stores in 1987. Eleven years later, management joined with with other executives and Bear Stearns Cos.'s merchant banking business to buy the business. Aéropostale went public in 2002.
But the company, which had 21,000 employees as of January 2015, has posted losses in its last three fiscal years amid a steep decline in sales. Its market value currently stands at about $2.9 million, according to FactSet.
Adding to Aeropostale's woes, clothing manufacturer MGF Sourcing earlier this year tightened the retailer's payment terms, demanding it pay upfront rather than in a span of about 60 days, according to people familiar with the matter.
MGF is owned by Aéropostale lender Sycamore Partners, a private-equity firm that focuses on retail and consumer investments. Aéropostale in 2014 signed a 10-year supply agreement with MGF, formerly known as Mast Global Fashions, under the terms of a $150 million loan deal with Sycamore.
Aéropostale said in March MGF had breached the agreement and caused a disruption in the supply of some merchandise, without detailing the alleged violation. MGF denied violating the contract.
Aéropostale faces a challenging environment for retailers seeking to reorganize.
Some 55% of U.S. retailers that filed for bankruptcy since 2005 ended up going out of business, versus 5% in other industries, according to an October study by consulting firm AlixPartners LLP.
Retailers, already dealing with heavy competitive pressure, face the added challenge of landlord-friendly bankruptcy rules regarding the treatment of leases.
The Sports Authority Inc., for example, recently abandoned plans to reorganize and is planning to sell itself in pieces.
Write to Matt Jarzemsky at matthew.jarzemsky@wsj.com