Advocates oppose EPA's delay of coal plant pollution limits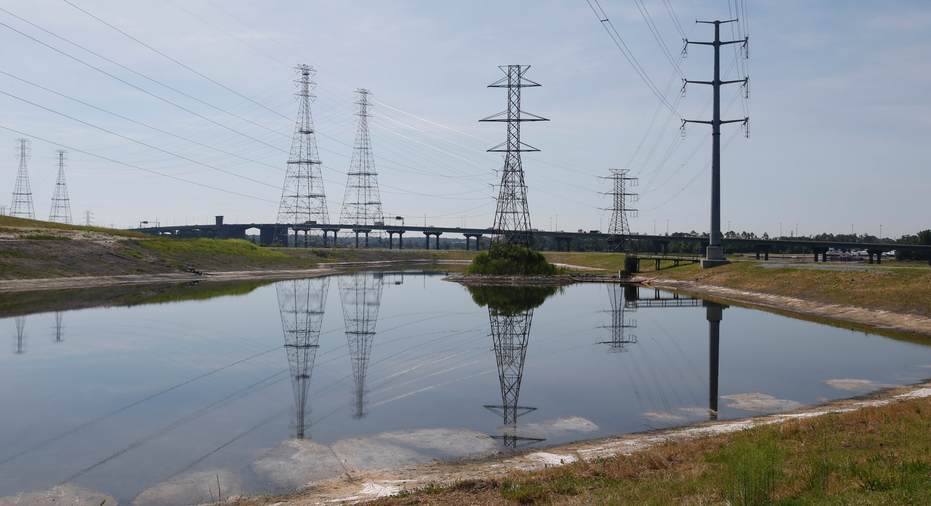 Environmental advocates urged the Trump administration on Monday to reverse course on its move to set aside an Obama-era measure limiting water pollution from coal-fired power plants.
About 50 people spoke during a public hearing to voice their strong opposition to Environmental Protection Agency administrator Scott Pruitt's decision to delay implementation of a 2015 rule setting tighter guidelines for power plant wastewater piped into rivers and lakes that often serve as sources of public drinking water. The coal waste contains traces amounts of highly toxic heavy metals such as lead, arsenic, mercury and selenium.
Pruitt was acting at the behest of electric utilities who petitioned him earlier this year to redraft the rule, which they claim is too costly and burdensome. The decision leaves EPA's guidelines from 1982 in effect, standards set when far less was known about the detrimental impacts of even tiny levels of heavy metals on human health and aquatic life.
Many of those who traveled to EPA headquarters in Washington on Monday said they wanted to speak out, even as they expressed doubt it would do any good. Pruitt, the former attorney general of Oklahoma, has repeatedly moved to kill or delay rules curbing pollution from the fossil-fuel operations since his appointment to lead EPA.
Robert F. Kennedy Jr., president of the Waterkeeper Alliance, told the three mid-level EPA officials running the hearing that Pruitt's actions violated federal law. He accused the EPA chief of engaging in a "sham process" to protect coal-industry profits at the expense of public health.
"They have no right to poison our fish," said Kennedy, an environmental layer who is a son of the former attorney general and senator and a nephew of President John F. Kennedy. "They have no right to poison our children. EPA can't give them that right. ... The waterways of this country belong to the people."
The Waterkeeper Alliance is one about a dozen environmental groups banding together to sue EPA over the move to rewrite the power-plant wastewater standards.
EPA estimates the 2015 rule, if implemented, would reduce power plant pollution by about 1.4 billion pounds a year. Only about 12 percent of the nation's steam electric power plants would have to make new investments to meet the higher standards, according to the agency.
Utilities would need to spend about $480 million on new wastewater treatment systems, resulting in about $500 million in estimated public benefits, such as fewer incidents of cancer and childhood developmental defects.
Three industry representatives attended Monday's hearing to speak in favor of the delay, saying Pruitt's planned rewrite of the 2015 rule created too much uncertainty for them to invest in new equipment.
___
Follow Associated Press environmental writer Michael Biesecker at http://Twitter.com/mbieseck