Advice for Sears Holdings From Middle America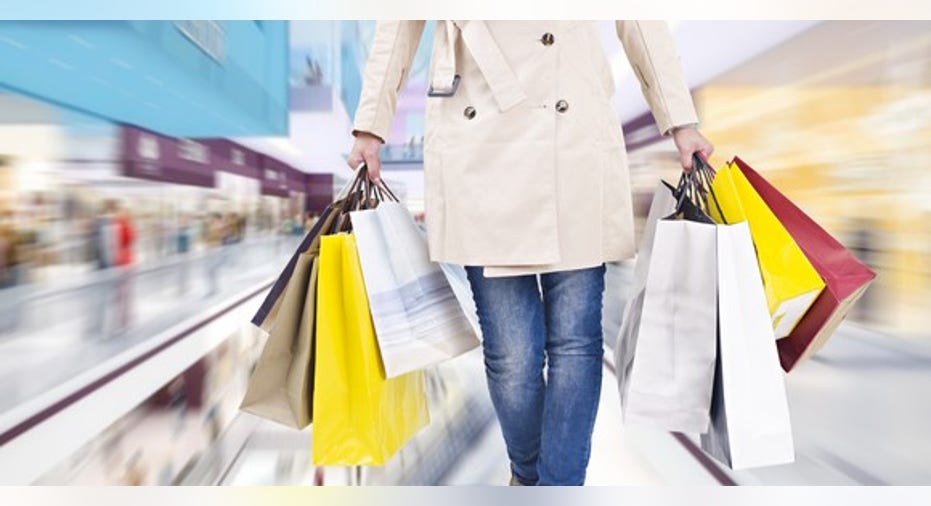 It's been 12 long years sinceSears Holdings(NASDAQ: SHLD)Chairman and CEO Eddie Lampert merged what was once the world's largest retailer with Kmart in an attempt to build a retailer capable of competing not just with Wal-Mart but also with the likes of Macy's and J.C. Penney. While at first hailed as a stroke of genius, the combination has been a disaster. Store traffic and total sales, which have been halved since that fateful day in the spring of 2005, have slid year after year.Today, the beleaguered retailer's shares sit just above their all time lows, having recently experienced a pop on more promises of cost cuts and that ever-elusive "turn around." Despite this pledge, losses continue to mount, and there are whispers of a Chapter 11 bankruptcy filing in the future.
But Sears Holdings shareholders have cause for hope, for here to save the day and offer some free advice is an army of savvy consumers, shrewd bargain-hunters, and espousers of all that is rooted in good-old fashioned common sense. I speak not of myself but of a recent conversation I had at a small family reunion.
Image source: Getty Images.
In what amounted to a harmless, unscripted, and unexpected conversation about what Sears just doesn't get, multiple members of my family had some fantastic business insights for Eddie Lampert -- an obviously smart guy who was probably out of his depth when it came to operating a retailer.
Here's what they had to say:
Pick a brand!
The value of combining what is arguably America's most storied department-store brand with a tried-and-true, but struggling, discount retailer never quite made sense to many on Wall Street. My conversation drove home the fact that Main Street feels the same way.
As I explained, the rationale for the Sears-Kmart combination was largely based on both companies' extensive real estate holdings, as well as the reasonable idea that they could at least match the pricing structures of their competitors.
And that's why we all agreed that focusing on a single brand was just the ticket.
By putting all its attention on a single brand -- perhaps Sears, as it's arguably the more valuable brand of the two -- the company could leverage the distribution network, real estate, and negotiating power of the combined entities. Sears locations could have remained the same, while Kmart locations could have been converted to "Sears Everyday" or "Sears Home." A hitch in this plan is that of the two brands, Kmart was the stronger-performing retailer in recent years, perhaps proof that the company simply needs to pick a cohesive, value-focused strategy and stick to it:
Here's what gross profit looks like:
| Segment | FY 2013 | FY 2014 | FY 2015 | 39 Weeks Ended Oct. 31, 2016 |
| --- | --- | --- | --- | --- |
| Sears domestic | ($940 million) | ($920 million) | ($708 million) | ($874 million) |
| Kmart | ($351 million | ($422 million) | ($292 million) | ($387 million) |
Data sources: FY 2015 10-K filing-- statement of operations. Dec. 8, 2016, 10-Q filing.
And the year-over-year percentage change in comparable-store sales:
| Segment | FY 2013 | FY 2014 | FY 2015 | 39 Weeks Ended Oct. 31 2016 |
| --- | --- | --- | --- | --- |
| Sears domestic | (1.4%) | (2.1%) | (11.1%) | (8%) |
| Kmart | (3.6%) | (1.4%) | (7.3%) | (4.2%) |
Data source:FY 2015 10-K filing-- segment results.Dec. 8, 2016, 10-Q filing.
To many present, the fact that there was never a cohesive strategy when the two companies merged told them that the company was simply confused about its identity.
You don't have to stay anchored to America's malls
Both brands have experienced a decreasing store count, particularly since fiscal 2012, when the company's overall total store count topped out at 4,010. Now, following wave after wave of mass closures, the spinoff of Sears Canada, and asset sales, that number stood at just 1,430 as of Jan. 28, 2017. True, closing unprofitable stores has been the name of the game for retail in recent years, but the company does have more leeway with consumers when it comes to its presence as an anchor store in practically every major mall in the United States.
Many at the table noted that they don't mind driving for a bargain on desirable wares. What's more, many noted that other comparable retailers, includingJ.C. Penney, have standalone locations that often have fantastic deals just down the street from the local mall.
Sears' management team is probably aware of that fact. It is, after all, seeking to monetize as many unprofitable locations as possible through the company'sSears Holdings Real Estate subsidiary.
The message to management, then, is clear: Focus on giving your customers a reason to come to your store, and less on the old rules (such as convenient locations), and you might just win back a few customers.
Which brings us to the most valuable lesson for Lampert and company.
Give the people what they want
Throughout the conversation at my reunion, I repeatedly heard complaints about the merchandise offerings at both Kmart and Sears. Here's a sample:
The key point for Sears Holdings to draw from this debate is to look around at what its competitors are doing, because consumers sure are. It needs to ignore the real estate deals, rewards programs, and spinoffs for a second and ask why a shopper would go to Sears or Kmart over any number of other offerings. In a world dominated by constant discounts, rewards programs, and Amazon.com, consumers simply have too many choices for you to not offer at least something of equal value.
Foolish takeaway
I walked away from the evening with not only a full belly (there truly is nothing like a home-cooked meal) but also a full brain, grateful for what I'd learned. It's easy to reduce the operations of a business to just income statements and balance sheets, an endless array of ones and zeros, dollars and cents.But those numbers are the product of something, not the inputs. They're the end result of a million decisions American shoppers make every day. And they tell a tale of once-loyal Sears and Kmart shoppers choosing to go elsewhere, which is why the accounting statements continue to show a sea of red ink.
Is the sainted advice of my Midwestern relatives the magic elixir that saves Sears? Maybe, maybe not. But I do feel one thing is for sure: Giving the customers value for what they want and putting yourself in their shoes is probably a step in the right direction.
10 stocks we like better than Sears HoldingsWhen investing geniuses David and Tom Gardner have a stock tip, it can pay to listen. After all, the newsletter they have run for over a decade, Motley Fool Stock Advisor, has tripled the market.*
David and Tom just revealed what they believe are the 10 best stocks for investors to buy right now... and Sears Holdings wasn't one of them! That's right -- they think these 10 stocks are even better buys.
Click here to learn about these picks!
*Stock Advisor returns as of February 6, 2017
Sean O'Reilly has no position in any stocks mentioned. The Motley Fool owns shares of and recommends Amazon. The Motley Fool has a disclosure policy.