Advantages of Buying a Home During the Wintertime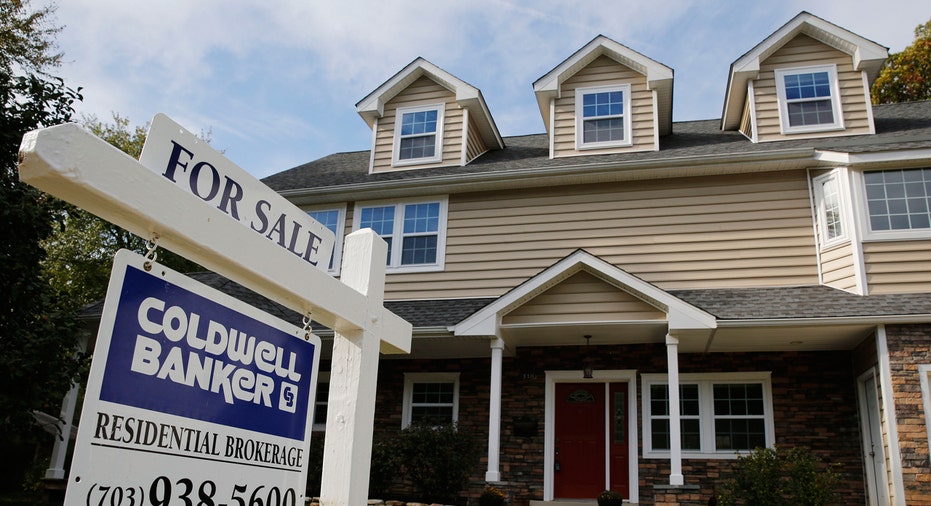 Spring and summer are popular times to look for a new home, but house hunters willing to brave the cold might be rewarded with a great deal. Although you'll have fewer houses to choose from, there are also fewer buyers to contend with.
"You can leverage colder weather to your advantage because you're a rarity — there's less competition and buyers, which gives you negotiating power and puts you in the driver's seat," says Cara Ameer, broker associate and Realtor at Coldwell Banker Vanguard Realty based in Ponte Vedra Beach, Fla. "A seller knows that someone who drives through the snow and cold weather to see their house is a pretty serious buyer."
You may benefit from a discount too as sellers are eager to unload their homes. "Homebuyers can take their time when they're looking for a home because there's less people in the market and there aren't as many bidding wars," says Lisa Foradori, Head of Consumer Direct for Mortgage Originations at Chase.
If you need a mortgage, while rates are expected to increase eventually, they're still low from a historical perspective. "It's going to remain a good time to buy for a while," says Foradori. "Getting in now as rates start to pick up, with rates where they are, makes the winter look attractive too."
As you decide whether to hunt for houses during the cold winter months, experts provide advantages and disadvantages to consider.
Fewer Bidding Wars
Fewer buyers frequent open houses during the winter as compared to the spring, when there's more inventory. The benefit is that you'll have some breathing room — hot markets known for bidding wars and multiple offers tend to cool down in the colder months. "It saves buyers money and their sanity," says Mazen Fawaz, CEO of OpenHouse.
Less Housing Supply
"The selection of houses may be less because of lower inventory versus what's going to come on the market during the spring, but there will also be more competition in the spring," says Ameer. The weather can make getting a home ready for showings cumbersome for a homeowner. "Sellers may have to shovel snow," she suggests, "and people would rather wait until the holidays are over and they can take their lights and decorations down."
Motivated Sellers
Time is money for a seller, and those sellers that open their doors to showings during the holiday season and cold-weather months want their homes to sell. "A seller probably doesn't want to sit with the house through the winter months, particularly if they don't live there anymore and have to make sure the home's being maintained and safe," says Ameer. A buyer may very well benefit from a lower price because the seller doesn't want to continue paying for the expense of the house and would like to get it off their plate.
Quicker Mortgage Closings
"Lenders have less inventory in the winter because there are less people buying and selling and we can move the loan through the process faster," says Foradori.
End of Year Tax Benefit
"There's also tax implications for buying before New Year's Eve, which fuels a lot of the activity in the 'off season'," says Fawaz. If you close on a new home before December 31, you can apply the purchase of your home towards deductions for that year, otherwise you'll have to wait a full fiscal year to reap any tax benefits from your purchase.
Cheaper Moving Costs
Securing time and negotiating with vendors, movers and contractors may be easier in the wintertime. "There's more flexibility with scheduling, and you'll feel less rushed and under the gun," says Ameer. "Since these companies aren't as busy during the winter, they may be open negotiating their prices."
Cold-Weather Inspections
"When you're searching in the wintertime, you're seeing the home during extreme weather and when the home's systems like heating and plumbing, the roof, doors, windows, and insulation are being tested," says Foradori. You can schedule your inspection during a time when you can see the house's problems. "Depending on what you find, you can probably negotiate the price even further," she adds.
Mid-Year School Change
People don't always want their child to change schools midyear for continuity reasons, but this can work in your favor. Depending on your child, a midyear move could give them an opportunity to get acclimated to a new environment before summertime, says Ameer.
Shorter Daylight Hours
"You'll see how the house holds up in harsher weather, but you don't know what the lawn looks like," says Ameer. Getting a sense of the exterior condition can be a challenge when it's dark outside by 4 p.m. If you buy a home, you may not know what the landscaping actually looks like and if the grass needs to be resodded or the condition of the bushes until all the snow has melted in the spring.