Activision Blizzard Inc. Stock at $50: What's Next?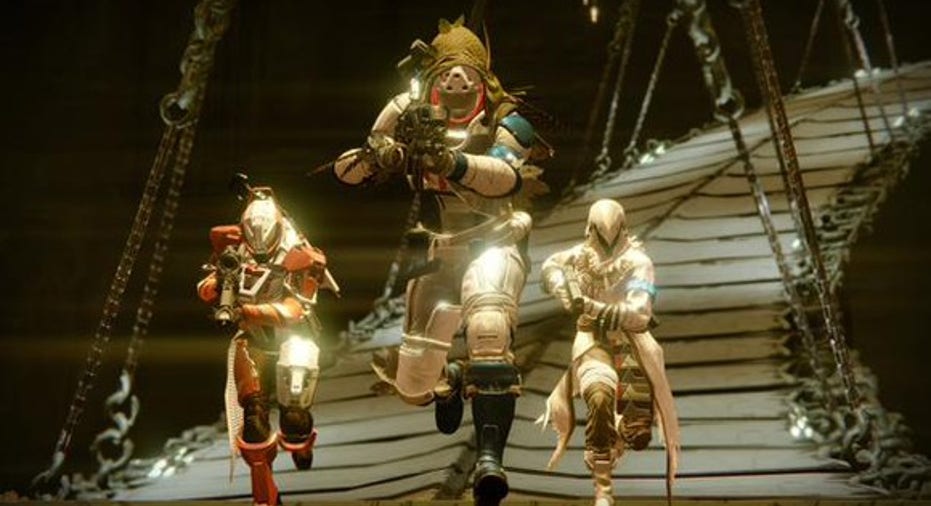 Activision Blizzard (NASDAQ: ATVI) stock recently passed the $50 mark for the first time. That figure equates to a pricey 39 times the $966 million of profit that the video game giant booked in the past year. Rival Electronic Arts, meanwhile, is valued at 22 times trailing earnings.
Investors are excited about Activision's future, given the developer's deep portfolio of intellectual property that now spans the full gaming range from high-profile franchises like Call of Duty to hit mobile products such as Candy Crush. But should they bethisexcited?
Image source: Getty Images.
The case for more growth
It's hard to overstate the strength of the fiscal year that Activision just closed. Revenue spiked higher by 42% as the company launched another hit global property in Overwatch, logged solid gains in older franchisesCall of Duty and World of Warcraft, and extended its reach deeper into casual gaming with the purchase of King Digital.
Through each of these major initiatives, player engagement marched higher and the online sales channel grew in importance. As a result, the developer enjoyed record profit margins as digital revenue spiked by 74% to account for over half of all sales.
Activision has also succeeded at transitioning its biggest franchises from launch-driven revenue flashes to year-round businesses. In other words, its properties are becoming both more valuable and longer-lived.
Finally, the company's opportunities extend outside of the core video game segment since many of its properties are global entertainment brands. It makes sense, then, for Activision to target licensing revenue by diversifying into consumer products and advertising sales by pushing into areas like e-Sports. Spectators dedicated 43 billion hours watching its games in the last year, or about as much time as Netflix's user base spent streaming its TV content.
The case for caution
For now, at least, Activision is mainly a video game company. And so it is exposed to general industry slowdowns, disruptions that always occur ahead of next-generation console roll-outs, and a potential misfire in a big brand. While the business has come a long way since 2013 when just three franchises accounted for nearly all its profits, a bungled release for, say Destiny or Call of Duty this year could halt its momentum.
Image source: Activision.
Mobile gaming also presents a key risk to the business. Early attempts to monetize King Digital's massive player base through advertising have been encouraging, but these casual gamers could quickly lose interest if Activision pushes this plan too far.
There's likely not a lot of room to boost both engagement and profitability in this segment. Investors are betting that Activision can significantly improve the economics of these casual games, but there's no guarantee the company can keep hold of King Digital's 400 million players, let alone convince them to shell out for microtransactions or stick around through extra advertising pauses.
Finally, there's the danger that management gets distracted by attractive but unproven growth initiatives like consumer products and movie and TV licensing. Diversifying into a media entertainment giant that looks more like Disneyhas its benefits, but so does a sharp focus on the video game properties that got Activision to its current $38 billion market capitalization.
What's ahead for Activision?
Investors can keep a close eye on core engagement metrics over the next few years as a check on whether the company is straying too far from its roots. As for the stock, its premium valuation makes sense so long as Activision's growth sets the pace for the industry even as the business becomes more stable and profitable. The good news for shareholders is that, despite the risks, gaming trends, both inside and outside of the company's control, seem to support that optimistic reading.
10 stocks we like better than Activision BlizzardWhen investing geniuses David and Tom Gardner have a stock tip, it can pay to listen. After all, the newsletter they have run for over a decade, Motley Fool Stock Advisor, has tripled the market.*
David and Tom just revealed what they believe are the 10 best stocks for investors to buy right now... and Activision Blizzard wasn't one of them! That's right -- they think these 10 stocks are even better buys.
Click here to learn about these picks!
*Stock Advisor returns as of February 6, 2017
Demitrios Kalogeropoulos owns shares of Activision Blizzard, Netflix, and Walt Disney. The Motley Fool owns shares of and recommends Activision Blizzard, Netflix, and Walt Disney. The Motley Fool recommends Electronic Arts. The Motley Fool has a disclosure policy.