Activision Blizzard Inc. Has Big Plans for Consumer Products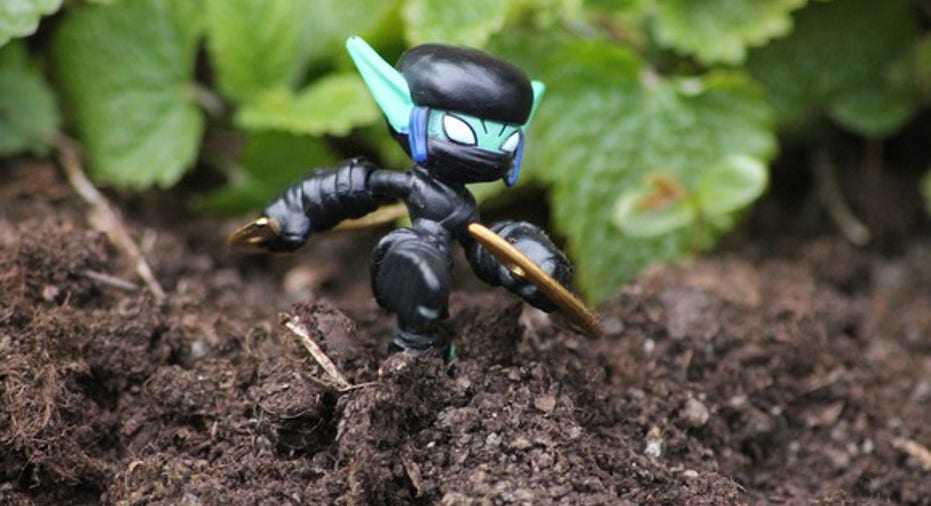 Skylanders Ninja. Image source: Pixabay.
Activision Blizzard(NASDAQ: ATVI) recently announced it was creating a consumer products division, and it has hired Tim Kilpin, a former executive of Matteland Walt Disney,to run it.
In a press release, the company said Kilpin "will lead the development of innovative consumer products to expand and deepen audience engagement with Activision Blizzard's iconic franchises through long-term retail partnerships, high-quality products, and all new consumer experiences."
At Walt Disney, Kilpin served as executive vice president of franchise management, where he was in charge of overseeing global cross-category plans for several Disney brands, including Disney Princess, Winnie the Pooh, Mickey Mouse, and Pixar properties.
Kilpin looks like a great hire for the game publisher, where CEO Bobby Kotick has his sights set on crossing over Activision's diverse group of characters from its game franchises to comic books, toys, apparel, and other categories.
The broader strategy
Activision has seven franchises with at least $1 billion in revenue, and each have potential to attract new audiences beyond gaming.Skylanders -- the brilliant fusion of toys and video games -- has generated over $3 billion in revenue and sold more than 250 million toys since the franchise was launched in 2011. Given Kilpin's background, Activision can further push into a market it created with Skylanders.
But the possibilities are much broader than toys and other consumer products. Activision Blizzard Studios launched Skylanders Academy, a NetflixTV show that was renewed for a third season, verifying Activision's strategy to stretch its entertainment influence beyond video games.
These initiatives fit how CEO Bobby Kotick defined Activision Blizzard's mission in a recent interview with Forbes. According to Kotick, the company's mission is "to inspire audiences to play, connect, and compete by making the most engaging entertainment in the world."
The word selection is interesting -- "inspire" points to an ambitious strategy to become an interactive entertainment leader that can reach people who don't play video games. In this respect, defining Activision Blizzard as a video game company is too narrow of a view.
Video game publishers reaching into broader categories like movies and toys is nothing new. Going back at least 20 years, there have been dozens and dozens of movie adaptations based on video games ... and the results are nothing to smile about.
But Activision has an advantage other game companies haven't enjoyed, and that is a new leader who is very dialed in to specifically designing franchises that draw a mass audience and can be expanded to other venues, whether its eSports, the silver screen, or the toy shelf. The success of the Skylanders game and TV show is validation that Activision has real potential for a video game business to finally make the successful cross-over to broader entertainment categories -- and possibly sustain it.
Activision wants to create entertainment that has longevity, and this is evident in the types of games it has released for many years. Since its first release in 2003, Call of Duty is still raking in cash for Activision.
The developers of Call of Duty have used the same techniques as successful box office action movies. The cinematic design of the gameplay has caused many to compare Call of Duty to Michael Bay movies, which are notorious for bad ratings but big box office success. The single-player campaign in the game thrives on a storyline with many action cut-scenes and numerous explosions. Activision even persuaded Kevin Spacey to contribute his acting talents to Call of Duty: Advanced Warfare in 2014.
A broader expansion brings more risks
The push into consumer products does not come without risks, as Activision will be competing with established industry heavyweights, but these leading companiesare what Activision Blizzard aspires to be with its own intellectual property.
With the hire of Tim Kilpin, Activision appears set to take its consumer products to the next level.
10 stocks we like better than Activision BlizzardWhen investing geniuses David and Tom Gardner have a stock tip, it can pay to listen. After all, the newsletter they have run for over a decade, Motley Fool Stock Advisor, has tripled the market.*
David and Tom just revealed what they believe are the 10 best stocks for investors to buy right now...and Activision Blizzard wasn't one of them! That's right -- they think these 10 stocks are even better buys.
Click here to learn about these picks!
*Stock Advisor returns as of February 6, 2017.
John Ballard owns shares of Activision Blizzard. The Motley Fool owns shares of and recommends Activision Blizzard, Netflix, and Walt Disney. The Motley Fool has a disclosure policy.