Acquisitions Drive Stamps.com Inc. Earnings Sharply Higher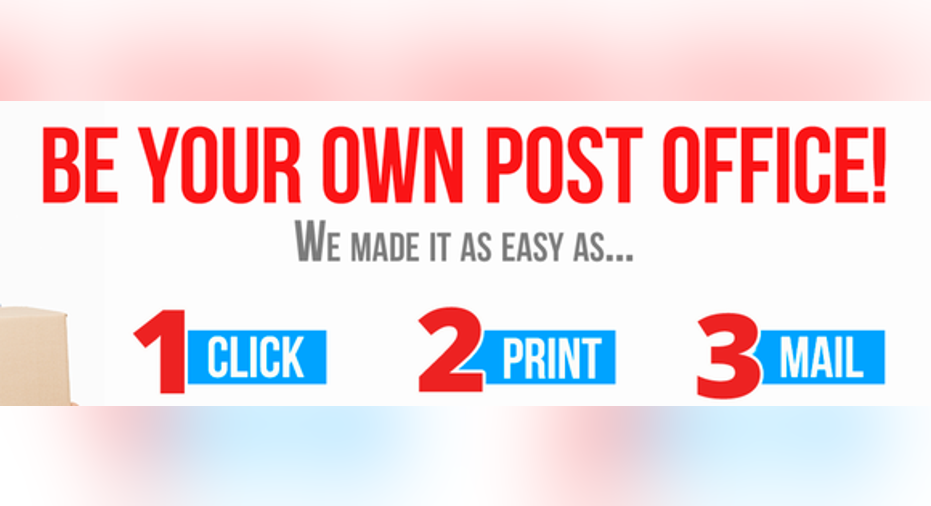 Image source: Stamps.com.
Stamps.com (NASDAQ: STMP) enjoyed a sharp rise in sales and profits in the third quarter, as the leading provider of internet-based postage and shipping services made significant progress toward the successful integration its recent acquisitions.
Stamps.com results: The raw numbers
| Metric | Q3 2016 | Q3 2015 | Growth (YOY) |
| --- | --- | --- | --- |
| Revenue | $92.559 million | $51.669 million | 79% |
| Net income | $18.672 million | $7.274 million | 157% |
| Earnings per share | $1.03 | $0.42 | 148% |
Data source: Stamps.com Q3 2016 earnings release. YOY = year over year.
What happened with Stamps.com this quarter?
Total revenue surged 79% year over year to $92.6 million, with mailing and shipping revenue jumping 78% to $87.6 million, and customized postage revenue soaring 98% to $4.9 million.
Fueling those results was a 14% year-over-year increase in paid customers to 648,000 and a 56% rise in monthly average revenue per unit (ARPU) to $45.05. Additionally, total postage printed in the third quarter was $1.2 billion, a 113% increase from the year-ago period.
Stamps.com's profitability also continues to improve, with mailing and shipping gross margin rising to 86% from 82% in Q3 2015. And EBITDA (earnings before interest, taxes, depreciation, and amortization) -- adjusted to exclude stock-based compensation expense, acquisition-related charges, and certain other items -- leapt 113% to $45.6 million, with adjusted EBITDA margin increasing to 49.2%, up from 41.3% in the prior-year quarter.
All told, non-GAAP net income soared 111% year over year to $42.2 million, and non-GAAP EPS surged 104% to $2.33.
What management had to say
"We completed our acquisition of ShippingEasy and have begun the process of leveraging our collective Company's resources and expertise in sales and marketing, customer service, product development and technology innovation," saidChairman and CEO Ken McBride in a press release. "In addition, we experienced continued strong performance with our traditional small business, enterprise and high volume shipping customers, as well as with our prior acquisitions of Endicia, ShipStation and ShipWorks."
Looking forward
These results prompted Stamps.com to again raise its sales outlook for 2016. The company now expects full-year revenue of $340million to$360 million, up from its previous estimates of $320million to$345 million issued in July and $310million to$330 million given back in May.
Stamp.com also boosted its profit forecast, and now projects non-GAAP earnings per share to be in a range of$8.00to$8.50, compared to its prior guidance for $7.00to$7.50 in July and $6.00to$6.50 in May.
McBride commented:
10 stocks we like better than Stamps.com When investing geniuses David and Tom Gardner have a stock tip, it can pay to listen. After all, the newsletter they have run for over a decade, Motley Fool Stock Advisor, has tripled the market.*
David and Tom just revealed what they believe are the ten best stocks for investors to buy right now... and Stamps.com wasn't one of them! That's right -- they think these 10 stocks are even better buys.
Click here to learn about these picks!
*Stock Advisor returns as of November 7, 2016
Joe Tenebruso has no position in any stocks mentioned. The Motley Fool recommends Stamps.com. Try any of our Foolish newsletter services free for 30 days. We Fools may not all hold the same opinions, but we all believe that considering a diverse range of insights makes us better investors. The Motley Fool has a disclosure policy.