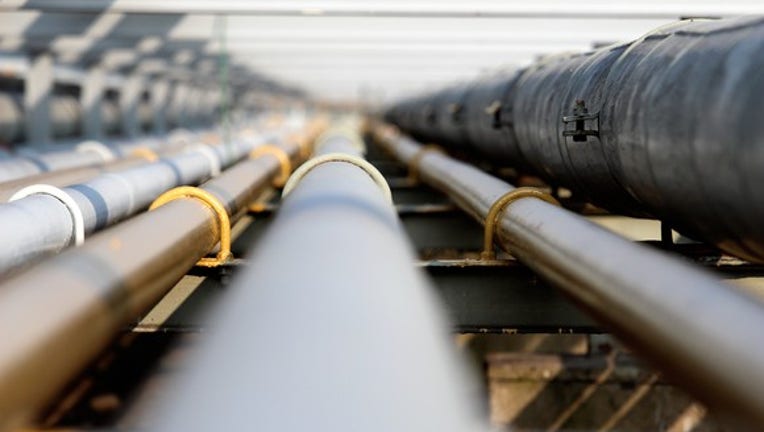 Brookfield Infrastructure Partners (NYSE: BIP) is off to an excellent start in 2017, delivering double-digit earnings growth fueled by several new additions to its portfolio over the past year. Meanwhile, the company recently completed a significant acquisition and hadat least one more deal in the pipeline, which when combined with a growing backlog of expansion projects, positions it to continue to grow at a healthy clip.
Brookfield Infrastructure Partners results: The raw numbers
| Metric | Q1 2017 | Q1 2016 | Year-Over-Year Change |
| --- | --- | --- | --- |
| Funds from operations | $261 million | $234 million | 11.5% |
| FFO per unit | $0.71 | $0.68 | 4.4% |
Data source: Brookfield Infrastructure Partners.
Image source: Getty Images.
What happened with Brookfield Infrastructure Partners this quarter?
Recent additions drove results this quarter:
The utilities segment generated $100 million of FFO during the quarter, which was flat versus last year. On a positive note, the segment benefited from ongoing connection activity at its U.K. regulated distribution business, inflation-linked increases across its portfolio, and new projects that entered service. However, offsetting those positives were lower results at its regulated terminal due to a regulatory reset as well as the sale of its Canadian electricity transmission assets.
The transportation segment was one of the primary growth drivers during the quarter as FFO jumped 31% to $123 million, driven by higher tariffs and volumes across its operations. The company also benefited from the purchase of an incremental interest in its Brazilian toll road business, new toll road investments in India and Peru, and theacquisition of an Australian ports business.
The energy segment also powered growth during the quarter, delivering FFO of $60 million, up 55% versus the year-ago period. Fueling that result was the improving operations of the company's natural gas pipeline joint venture with gas pipeline giant Kinder Morgan (NYSE: KMI). The Brookfield-Kinder Morgan partnership benefited from higher transport volumes, contributions from recently secured contracts, and lower leverage. The energy segment got a boost, too, from the recent acquisition of a natural gas storage business, which helped offset the sale of the Channel Islands gas distribution business.
Finally, the communications segment continued to generate stable FFO, which at $19 million was flat with last year.
It's worth noting that FFO on a per-unit basis didn't grow quite as fast because the company completed an equity offering to help finance its acquisition of an interest in a natural gas transmission business from Brazilian oil giant Petrobras (NYSE: PBR).
What management had to say
CEO Sam Pollock commented on the company results and what lies ahead, noting that:
Brookfield has been an active acquirer over the past year, adding several new assets to its portfolio, which drove results higher during the first quarter. The company also just completed another major transaction, investing $1.3 billion in buying a stake in Petrobras' gas transmission business. Closing that deal was its top priority of 2017 because it will fuel significant growth in the coming year and stable income for years to come.
Looking forward
The company has one more deal in the pipeline, which is a $200 million investment for a stake in a communications tower portfolio in India that it expects to close next quarter. In addition to that, the company has more than $2 billion of organic expansion projects in the works, which should drive FFO growth over the next few years even if acquisitions opportunities were to dry up.
One of the largest recent additions is a $400 million investment in its U.K. regulated distribution business to deploy smart meters. Another large project the company recently added to its pipeline is a $305 million investment to expand its Brazilian toll roads. In the meantime, the company and its partner Kinder Morgan continue to turn around their gas pipeline joint venture, recently unveiling plans to invest $20 million in new capital projects that should enter service next year and a $200 million debt pay down, which should cut interest expenses by $21 million annually. These projects and strategic initiatives position Brookfield to deliver on its target for 5% to 9% annual distribution increases over the long term.
10 stocks we like better than Brookfield Infrastructure PartnersWhen investing geniuses David and Tom Gardner have a stock tip, it can pay to listen. After all, the newsletter they have run for over a decade, Motley Fool Stock Advisor, has tripled the market.*
David and Tom just revealed what they believe are the 10 best stocks for investors to buy right now... and Brookfield Infrastructure Partners wasn't one of them! That's right -- they think these 10 stocks are even better buys.
Click here to learn about these picks!
*Stock Advisor returns as of May 1, 2017
Matt DiLallo owns shares of Brookfield Infrastructure Partners and Kinder Morgan and has the following options: short January 2018 $30 puts on Kinder Morgan and long January 2018 $30 calls on Kinder Morgan. The Motley Fool owns shares of and recommends Kinder Morgan. The Motley Fool recommends Brookfield Infrastructure Partners. The Motley Fool has a disclosure policy.