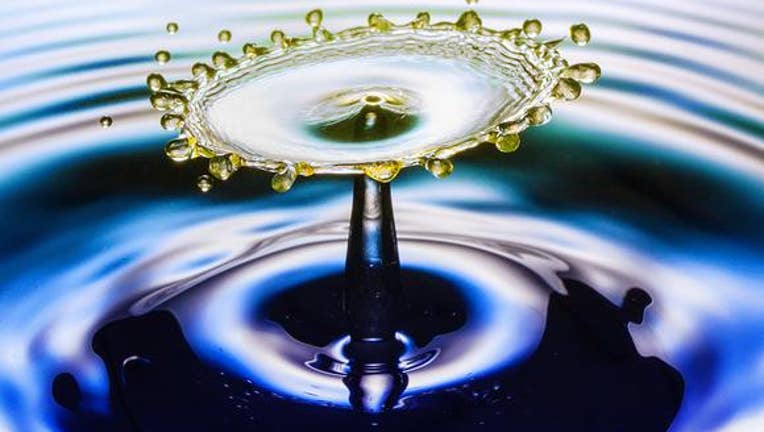 Image Source: Joe Dyer via Flickr.
A steady stream of acquisitions throughout 2015 was a big key to Aqua America's growth in the fourth quarter. In fact, three-quarters of the company's year-over-year revenue growth was driven by customer growth, with acquisitions playing a big role in that growth after the company completed four municipal acquisitions during the year. More growth is in store in 2016, with the company already completing two transactions to go along with a number of other opportunities in the pipeline.
Aqua America results: The raw numbers
| | Q4 2015 Actuals | Q4 2014 Actuals | Growth (YOY) |
| --- | --- | --- | --- |
| Revenue | $197.1 million | $191.4 million | 3% |
| Adjusted Income from Operations | $49.9 million | $49.0 million | 1.8% |
| EPS | $0.28 | $0.28 | Flat |
Data source: Aqua America.
What happened with Aqua America this quarter?
Acquisitions were the story this quarter at Aqua America.
Revenue grew 3% year over year, with customer growth accounting for more than three-quarters of the increase. Rates, surcharges, and a couple of other factors accounted for the rest of the company's revenue growth in the quarter.
Income growth didn't keep pace with revenue growth, in large part due to a 5% increase in operations and maintenance expenses. However, 3.2% of the 5% increase was due to acquisitions. That expense growth rate should be muted in future quarters as the company fully integrates these new additions.
During the quarter, the company also recorded an impairment charge relating to a joint venture it owns servicing the Marcellus shale. Lower natural gas prices, and a change in the natural gas industry's market dynamics, were behind that impairment charge.
What management had to say
CEO Christopher Franklin,commenting on the company's results, said:
Last year, Aqua America had its largest customer growth rate since 2008, thanks to a combination of organic growth and acquisitions. Overall, Aqua America grew its customer base by 17,747 new customer connections, which was up 1.9% over 2014. The bulk of these new customers came from acquisitions completed during the year, with the company adding 10,579 customer connections via acquisitions.
Looking forwardAqua America's growth-by-acquisition strategy is already off to a strong start in 2016, with the company having completed two acquisitions in January. The biggest was the acquisition of Superior Water Company, which serves 11,000 people through five utility systems in southeastern Pennsylvania. In addition to that, the company acquired Wastewater One in Indiana, adding another 400 customers.
Those acquisitions, as well as what's clearly visible in the pipeline, are expected to grow Aqua America's customer base by 1.5% to 2% in 2016. In addition to that, it sees larger opportunities on the horizon "that could build our customer base more substantially over the coming years."
In the meantime, the company is sticking with its low-single-digit customer-base growth forecast, which should push earnings up to $1.30 to $1.35 per share, or 16.2% above last year at the midpoint. However, it's worth noting that this would put earnings back to where they stood in 2014 after the aforementioned impairment charge at its Marcellus shale joint venture watered down earnings in 2015.
The article Acquisitions Continue to Drive Growth at Aqua America Inc originally appeared on Fool.com.
Matt DiLallo has no position in any stocks mentioned. The Motley Fool recommends Aqua America. Try any of our Foolish newsletter services free for 30 days. We Fools may not all hold the same opinions, but we all believe that considering a diverse range of insights makes us better investors. The Motley Fool has a disclosure policy.
Copyright 1995 - 2016 The Motley Fool, LLC. All rights reserved. The Motley Fool has a disclosure policy.