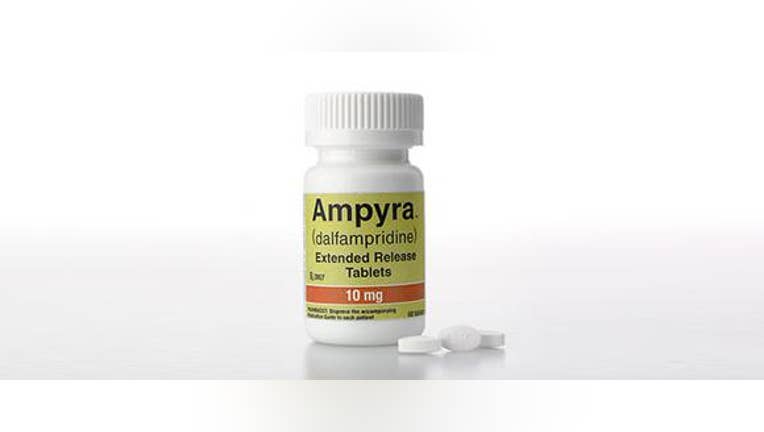 What: According to data provided by S&P Global Market Intelligence, Acorda Therapeutics -- maker of themultiple sclerosis drug Ampyra -- saw its shares fall by nearly 14% in February. The drugmaker's shares were hurt last month by its fourth-quarter and full-year earnings release, where the company announced that its R&D expenses jumped by 69% for the quarter compared to the same period a year ago, and by 103% for the entire year.
Source: Acorda
So what: This double-digit sell off occurred despite Acorda reporting a healthy 11% rise in revenue for the quarter and a 22% increase in total annual revenue -- reflecting the market's overwhelmingly negative view of drugmakers at the moment. The broad-based iShares Nasdaq Biotechnology ETFalso turned in a poor month in February, dropping by more than 5%.
Now what: Acorda is in the midst of an ongoing battle to defend Ampyra's suite of patents -- with theUnited States Patent and Trademark Office Patent Trials and Appeal Board reportedly initiating an inter partes reviewfor four out of five of the drug'sOrange Book-listed patents. The good news is that these types of reviews rarely lead to major changes regarding a drug's period of market exclusivity, and Acorda has been successful at defending Ampyra against similar challenges in the past.
So, while Acorda's stock may remain volatile due to this particular risk for the time being, I think this drugmaker will probably turn out to be a long-term winner. Perhaps the bigger issue is the market's negative sentiment toward biotechs and biopharmas in general. When it does turn positive, though, I expect Acorda's shares will recapture some of their former glory, particularly given that the company's annual revenues are projected to grow by another 7.9% next year.
The article Acorda Therapeutics' Stock Slumped in February: Is It Now a Bargain? originally appeared on Fool.com.
George Budwell owns shares of iShares NASDAQ Biotechnology Index (ETF). The Motley Fool has no position in any of the stocks mentioned. Try any of our Foolish newsletter services free for 30 days. We Fools may not all hold the same opinions, but we all believe that considering a diverse range of insights makes us better investors. The Motley Fool has a disclosure policy.
Copyright 1995 - 2016 The Motley Fool, LLC. All rights reserved. The Motley Fool has a disclosure policy.