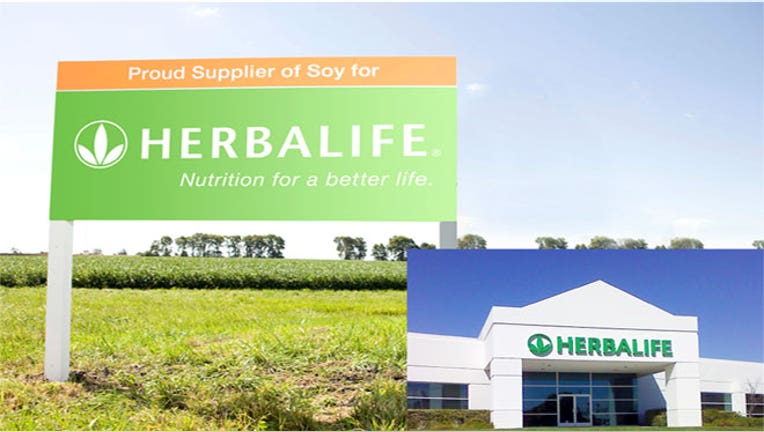 Hedge fund giant Bill Ackman of Pershing Square applauded a consumer protection group this week for calling on the Federal Trade Commission to launch a probe into controversial nutrition company Herbalife (NYSE:HLF).
Ackman has questioned Herbalife's business practices, unleashing a bearish bet in December that sent the company's stock plummeting 80%. Since then Herbalife has battled back, boosted by high-profile support from billionaire investors Daniel Loeb and Carl Icahn.
In a statement Tuesday night, Ackman's Pershing Square said it is "pleased" that the National Consumers League has requested the FTC investigate Herbalife.
"We believe that a thorough investigation of Herbalife will reveal it to be a pyramid scheme that has harmed millions of consumers in more than 80 countries around the world," Pershing Square said.
"We regret that the National Consumers League has permitted itself to be the mechanism by which Pershing Square continues its attack on Herbalife," an Herbalife spokesperson said in an emailed statement. "If anything, it is Pershing Square that should be investigated by appropriate authorities."
The NCL, which was founded in 1899, sent the FTC a letter on Tuesday urging the agency to investigate the claims lodged against Herbalife as well as the company's responses.
"NCL wants the federal agency to evaluate the evidence on both sides and make a determination that will serve as an important guide to consumers," the group said in a statement.
The consumer group noted the 18-month investigation by Pershing Square that was published in December, claiming violations of consumer protection and anti-pyramiding laws.
"Having reviewed this report, Herbalife's responses to it, and associated analyst and media coverage, we believe that the FTC should conduct a thorough investigation," said Sally Greenberg, the executive director of the NCL.
The allegations "are serious charges with serious consequences for consumers and those who are recruited to sell Herbalife's products. The FTC is the federal agency with the right mandate and expertise to explore these allegations," said Greenberg.
The FTC confirmed receiving the letter, but said it has "no comment beyond that."
Herbalife said its consumer-protection rules "not only meet, but in many cases exceed" standards laid out by the Direct Selling Association, which includes other companies like Avon (NYSE:AVP) and The Pampered Chef, which is owned by Warren Buffett's Berkshire Hathaway (NYSE:BRK.A).
In a separate statement, DSA President Joseph Mariano said the group is "concerned about the potential for NCL's request to be misconstrued and further allow short sellers to capitalize on negativity in the marketplace."
However, Mariano said a "balanced examination of the facts" by a "truly disinterested party" will conclude that direct-selling companies protect consumers and help employees and customers alike.
Mariano also urged authorities to "investigate the activities of short sellers who engage in blatant market manipulation at the expense of honest consumers."
While Ackman and others have raised questions about Herbalife's business, some investors like Icahn see little reason for concern.
Last month the legendary activist investor upped his stake in Herbalife in exchange for receiving two board seats. Icahn also received the authority to raise his investment to up to 25%.
"We conducted considerable research on Herbalife and its business before making our investment in the company, and have great respect for its board and management team, and believe in the company's great potential," Icahn said in a statement on February 28.
Shares of Herbalife dropped 1.91% to $39.61 on Wednesday morning, cutting their 2013 gain to 20%.
Herbalife has nearly doubled since tumbling to as low as $24.24 in late December following the Ackman accusations.