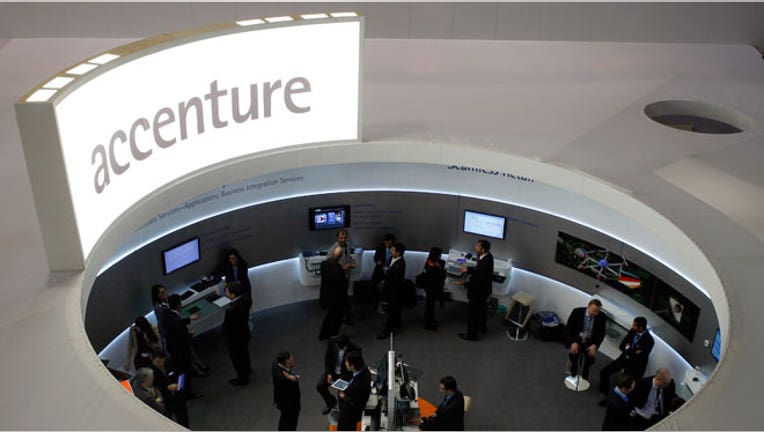 A day after reporting much weaker-than-expected sales amid a drop in consulting income, shares of Accenture (NYSE:ACN) fell 13% on Friday as investors digested the results and analysts unleashed a string of fresh target cuts.
The Dublin-based provider of outsourcing and consulting services late Thursday axed its full-year outlook citing a troubling decline in spending by its consulting clients. Analysts on Friday reacted negatively, responding with lower estimates, price target cuts and at least one downgrade.
UBS (NYSE:UBS) cut its outlook on Accenture to "neutral" from "buy" and its price target to $77 from $85 citing worsening enterprise demand and incremental softening in consulting. Jefferies (NYSE:JEF) and BMO lowered their price targets to $71 and $72 respectively.
Shares of Accenture in recent trade were down more than 13% to $69.76.
Accenture still beat on the bottom line during the quarter thanks to rebounding bookings in its outsourcing business, however the focus by analysts was largely on softening consulting sales and a worsening tone by management on demand.
Revenues in the consulting business fell 2% to $3.9 billion, below the consensus of $4.16 billion.