Accenture Plc Follows a Solid Second-Quarter Report With Confident Guidance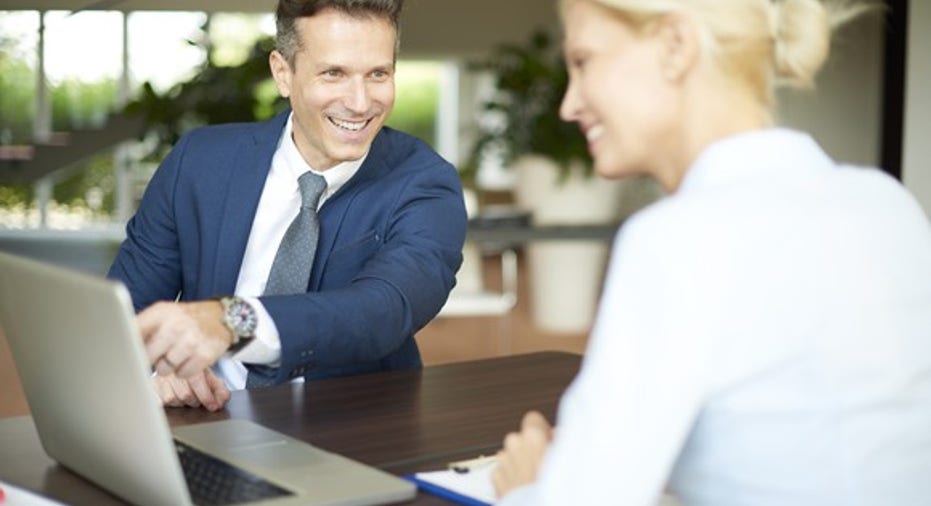 Professional services giant Accenture (NYSE: ACN) reported second-quarter results before the opening bell on Thursday. Here's what you need to know.
Accenture's second-quarter results: The raw numbers
Data source: Accenture.
What happened with Accenture this quarter?
It's not entirely fair to compare Accenture's results directly to the year-ago quarter, which included a large one-time gain from the sale of tourism information service Navitaire.
Backing out the Navitaire windfall, earnings held flat against an adjusted bottom-line figure of $1.34 per share in the year-ago period. The effects of revenue growth and share buybacks were canceled out by a somewhat higher effective tax rate.
New order bookings added up to $9.2 billion in the second quarter, with an equal split between consulting and outsourcing orders. That's 5% ahead of the billed revenues for the quarter, which gives Accenture investors a solid basis for revenue growth expectations in the next few periods.
Accenture's financial-services division delivered 5% year-over-year revenue growth, while product sales increased by 14%. The remaining three operating segments saw revenue growth in the low single-digit range.
From a geographic perspective, Accenture's growth markets lived up to their name with a 12% revenue boost. Within that growth bucket, management reported strong double-digit growth in Japan, alongside solid numbers in China and Australia.
Currency exchange effects slowed down Accenture's top-line revenue by 2%, which was in line with management's expectations for the quarter.
Image source: Getty Images.
Accenture's management provided the following guidance updates:
In the third quarter, net revenue should rise approximately 4% year over year to land near $8.78 billion. Including the stated expectation of a 2.5% currency headwind, the top line is aimed at roughly 7% growth.
For the full fiscal year, currency exchange effects are expected to stay near a 2% negative effect on revenue. Nevertheless, the revenue target was tightened near the top end of the existing sales guidance and now amounts to roughly 7% growth in local currencies, or 5% in as-reported dollars.
The company also plans to record a $425 million non-cash settlement charge in the third quarter, reflecting the termination of the company's U.S. pension plan. That item should reduce full-year GAAP earnings by $0.39 per share.
Including the pension-plan charge, full-year earnings should land near $5.79 per share.
What management had to say
In a prepared statement, Accenture CEO Pierre Nanterme highlighted his company's continued shift into markets with greater growth opportunities. "Our strong performance reflects our continued rotation to new, high-growth areas such as digital, cloud and security services," Nanterme said, "which now account for more than 45 percent of total revenues."
Following up on this theme in a conference call with analysts, he underscored the need to hire and train thousands of additional workers for important specialties such as artificial intelligence, robotics, and cloud computing.
Looking ahead
Many information technology titans are retooling for a tighter focus on the exact growth markets that Accenture is attacking. Following the solution leaders in lockstep into the next era of computing solutions, the company is setting itself up to stay relevant at a time of drastic market disruption.
10 stocks we like better than AccentureWhen investing geniuses David and Tom Gardner have a stock tip, it can pay to listen. After all, the newsletter they have run for over a decade, Motley Fool Stock Advisor, has tripled the market.*
David and Tom just revealed what they believe are the 10 best stocks for investors to buy right now... and Accenture wasn't one of them! That's right -- they think these 10 stocks are even better buys.
Click here to learn about these picks!
*Stock Advisor returns as of February 6, 2017
Anders Bylund has no position in any stocks mentioned. The Motley Fool recommends Accenture. The Motley Fool has a disclosure policy.