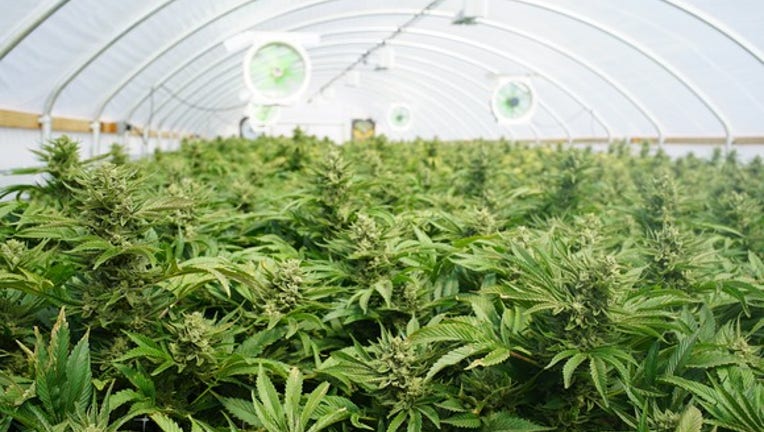 With the increasing number of states allowing the use of marijuana -- medically and recreationally -- the allure of marijuana stocks is understandable. It's a lot easier to make money in growing industries.
But before investors buy marijuana stocks, they should know what they're getting themselves into.
Many marijuana stocks, likeMedical Marijuana Inc., are penny stocks that trade over the counter rather than on one of the major exchanges. It can be dangerous buying penny stocks and that goes double for an industry where the federal government still hasn't legalized it.
Investors could play the fringes of the plant market to stay within the realm of legal sales, investing in companies that support the industry rather than those producing the product directly.Scotts Miracle-Gro (NYSE: SMG), for instance, has acquired multiple hydroponics companies that serve the marijuana-growing industry. But hydroponics -- for marijuana as well as other plants that can be grown that way -- make up less than 10% of Scotts Miracle-Gro's revenue. Even if the growth in the marijuana industry helps boost that category for Scotts Miracle-Gro, investors still have to be comfortable in the rest of the business that will ultimately drive profits.
Image source: Getty Images.
A better way to invest in the benefits of marijuana
Rather than buying companies producing fairly unregulated marijuana products, investors are likely to find better success purchasing those that are developing Food and Drug Administration-approved products based on the compounds in marijuana.
The benefits are clear:
There are no issues with federal laws; if the FDA says a drug has a medical purpose, the Drug Enforcement Agency has to allow its sale.
While it takes more time and money to get prescription drugs approved, the regulations can limit competition.
Insurance companies will cover FDA-approved drugs and there shouldn't be any issues with drugs being from marijuana as long as they work.
Doctors like the manufacturing consistency and scientific rigor required to get drugs approved.
There are a handful of companies with marijuana-derived drugs that are either on the market or that should hit the market soon.
GW Pharmaceuticals(NASDAQ: GWPH) sells Sativex in 16 countries outside the United States to treat spasticity associated with multiple sclerosis, but the biotech's biggest potential comes from Epidiolex that the company is trying to get approved for two rare pediatric epilepsies: Lennox-Gastaut syndrome and Dravet syndrome.Clinical trials in both diseases showed a reduction in seizure frequency for patients taking Epidiolex compared to those taking placebo, making an approval likely. GW Pharmaceuticalsplans to ask for approval in the middle of this year, potentially spurring an FDA decision by the end of this year.
Insys Therapeutics'(NASDAQ: INSY) Syndros has already gotten the green light from the FDA to market the drug for anorexia associated with weight loss in AIDS patients and cancer-induced nausea and vomiting, but the company can't market the drug yet because it's waiting for the DEA to assign the drug a schedule, which determines what doctors have to do to prescribe the drug.
Both GW Pharmaceuticals and Insys Therapeutics are in a much better situation than companies working on the unregulated side of the marijuana industry, especially since they have already proven their drugs work.
10 stocks we like better than GW PharmaceuticalsWhen investing geniuses David and Tom Gardner have a stock tip, it can pay to listen. After all, the newsletter they have run for over a decade, Motley Fool Stock Advisor, has tripled the market.*
David and Tom just revealed what they believe are the 10 best stocks for investors to buy right now... and GW Pharmaceuticals wasn't one of them! That's right -- they think these 10 stocks are even better buys.
Click here to learn about these picks!
*Stock Advisor returns as of February 6, 2017
Brian Orelli and The Motley Fool have no position in any of the stocks mentioned. The Motley Fool has a disclosure policy.