About to Buy Driverless Car Stocks? Read This First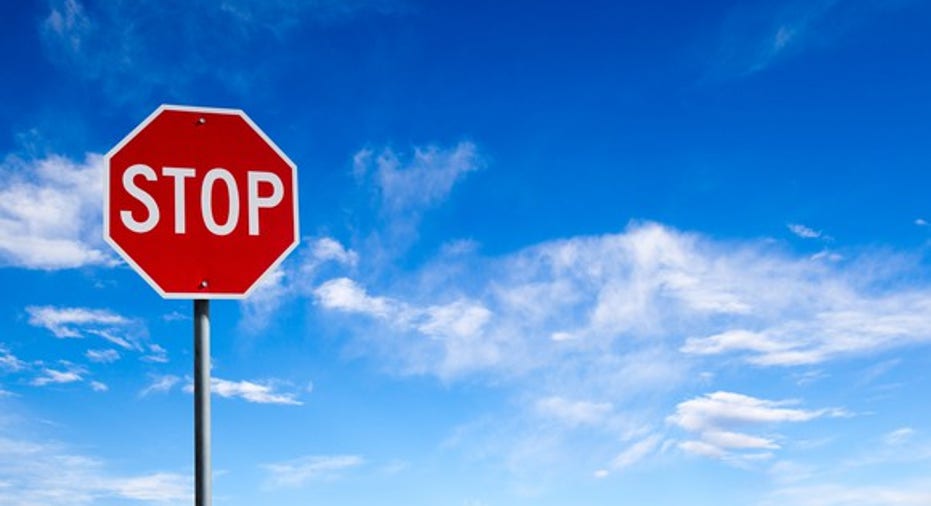 There's no shortage of technology companies and automotive makers that areare betting that autonomous vehicles will transform both of their industries.But how do you figure out which companies are poised to benefit the most?
To answer that, investors first need to know what the market potential is for driverless cars, what might slow it down, and how long it will take for the segment to mature, and then determine which driverless car investment angle they want to take. Here are a few steps to help you get started:
Image source: Getty Images.
How much the driverless car market will be worth
By 2025, the driverless car market is expected to be worth $42 billion, according to Boston Consulting Group. The market size jumps up to $77 billion by 2035, which is the same year that IHS estimates that there will be 76 million autonomous vehicles already on the road.
And it doesn't end there. Driverless cars are expected to transform ride sharing services, allow car owners to rent out their own vehicles -- as Tesla's (NASDAQ: TSLA) CEO Elon Musk has suggested -- and even help traditional carmakers create their own ride hailing services, like Ford (NYSE: F) has proposed.
This might slow driverless car stocks down
It's not going to be all sunshine and lollipops for driverless car stocks though. There are still many hurdles facing these companies, including federal regulations, safety concerns, and consumer adoption issues.
The two biggest automotive markets, however -- the U.S. and China -- have thus far been very open to driverless cars. Back in September, the federal government released guidelines for states to help ensure that companies are able to innovate and not be hampered by differing rules across state lines. But the problem is that we're still in thevery early stages of driverless car technology (i.e. neither you nor I can buy fully autonomous vehicles), so while the government is open to it now, that could change when more tech starts being used by the general population.
And even if the government doesn't end up stifling autonomous vehicles, there's currently a growing movement to ban driverless cars in New York because people are afraid they'll eliminate jobs for taxi drivers, bus drivers and others in the transportation sector. Add to that the fact that there are parts of the population thatfeel very uneasy about driverless cars and it's clear that the autonomous vehicle market still has a long way to go.
There are plenty of ways to invest
Companies like Tesla are among the obvious choices for betting on driverless cars. CEO Elon Musk has said he wants to have a fully autonomous car capable of driving itself across the country by 2018, and every new Tesla built right now already has the hardware capabilities for full autonomy (though not all of the software is activated).
Tech behemoth Alphabet (NASDAQ: GOOG) (NASDAQ: GOOGL) is another clear choice. Google's parent company recently spun out its driverless car segment into its own company, called Waymo, and is working to bring fully autonomous minivans to the roads this year for public testing, along with a ride-sharing service.
And then there are chipmakers like NVIDIA (NASDAQ: NVDA), which is investing heavily in artificial intelligence and its own supercomputers to power driverless cars. The company's Drive PX 2 supercomputer is already used by 80 automakers and automotive suppliers (including Tesla) and is likely to expand its automotive revenues substantially in the coming years.
Of course, you could go the traditional route too and bet on automakers like Ford, which is also focusing its attention on self-driving technologies. The company recently invested $1 billion in a self-driving car start-up, called Argo AI, and says that it will release its own fully autonomous vehicle (with no steering wheel!) by 2021.
Ford may be taking a slower approach than some other self-driving tech makers, but it has plans to have 90 self-driving test vehicles on the road this year and is working with more than 40 start-ups on driverless car technology.
And if you're looking for a driverless car stock outside of the U.S., then Baidu (NASDAQ: BIDU) is probably your best bet. The company has been developing self-driving technology for years and just launched a test program in some Chinese cities to implement its tech. The company wants to release a fully self-driving car by next year with the hopes of having a ride-hailing service in the coming years. Aside from its aggressive driverless car approach, Baidu benefits from China's openness to self-driving technologies and fewer regulations for road tests than the U.S.
Here's how long you might need to wait for this to play out
Alright, so now we know how big this market will be, some of the potential hurdles, and who the key players are. So how long will investors have to wait for this opportunity to pan out? IHS estimates that we'll reach worldwide driverless car ubiquity by about 2050.
That doesn't mean it'll take that long for driverless car stocks to benefit of course, but it does mean that we still have a long way to go before the market will mature -- which makes now the perfect time for investors to start considering driverless car stocks.
10 stocks we like better than NvidiaWhen investing geniuses David and Tom Gardner have a stock tip, it can pay to listen. After all, the newsletter they have run for over a decade, Motley Fool Stock Advisor, has tripled the market.*
David and Tom just revealed what they believe are the 10 best stocks for investors to buy right now... and Nvidia wasn't one of them! That's right -- they think these 10 stocks are even better buys.
Click here to learn about these picks!
*Stock Advisor returns as of February 6, 2017
Suzanne Frey, an executive at Alphabet, is a member of The Motley Fools board of directors. Chris Neiger has no position in any stocks mentioned. The Motley Fool owns shares of and recommends Alphabet (A shares), Alphabet (C shares), Baidu, Ford, Nvidia, and Tesla. The Motley Fool has a disclosure policy.