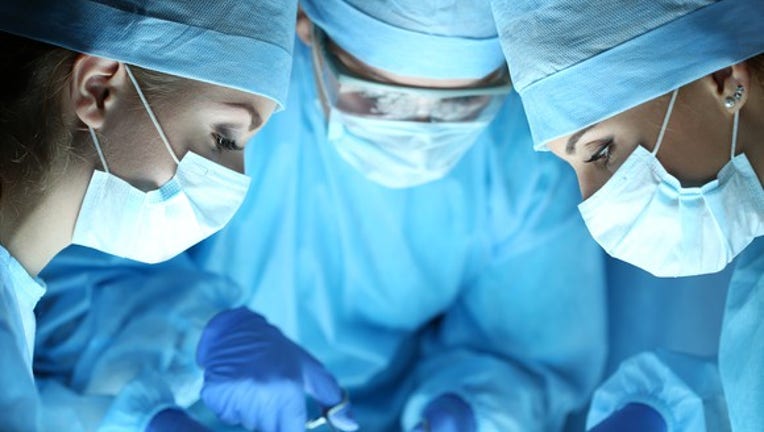 Cardiovascular disease is the No. 1 cause of death, and more than 735,000 Americans suffer from a heart attack each year. Helping heart attack victims to survive is a big challenge that medical device makerAbiomed (NASDAQ: ABMD) has chosen to tackle head-on. The company's minimally invasive Impella heart pumps can be implanted in a patient's body directly after an attack to help reduce the amount of stress placed on the organ. The clinical advantages of using the Impella pump have been driving rapid adoption by healthcare providers, which in turn has allowed Abiomed's revenue and profits to soar.
Coming into Thursday morning's fiscal fourth-quarter earnings report, investors were looking for the company to post yet another quarter of strong growth on the top and bottom lines. Let's dig into the results to see if it was able to keep up with those soaring expectations.
Image source: Getty Images.
Abiomed's fiscal fourth quarter: The raw numbers
| Metric | Q4 2017 | Q4 2016 | Year-Over-Year Change |
| --- | --- | --- | --- |
| Revenue | $124.7 million | $94.0 million | 33% |
| Net income | $14.9 million | $11 million | 35% |
| Adjusted earnings per share | $0.33 | $0.24 | 38% |
Data source: Abiomed.
What happened with Abiomed this quarter?
Total sales grew 33% to $124.7 million, which came in a few million dollars above what market watchers had expected.
Worldwide Impella revenue grew 34% to $118.9 million.More than 90% of total Impella sales occurred within the U.S., where sales went up by 32%. International sales spiked by 63% when compared to the year-ago period.
Gross margin expanded by 20 basis points sequentially to 84.6%.
Operating income increased 46% to$29.0 million, which translated into an operating margin of 23.3%.
Net income for the quarter was$14.9 million, or $0.33 per diluted share, which matched what Wall Street had expected. However, this figure included a non-recurring income tax charge of $3.1 million related to research and development tax credits. This charge reduced EPS by $0.07.
Cash generation during the quarter was $18.2 million.
As of March 31, Abiomed's cash balance was $277.1 million, and the balance sheet remained debt-free.
Abiomed opened its newly expanded manufacturing and training space at its Massachusetts headquarters.
Abiomed also announced during its conference call that its newest product in its Impella family -- called the Impella RP -- was submitted for approval by the Food and Drug Administration ahead of schedule. This device is designed to provide support for the right side of the heart and management expects a go/no-go decision from the agency by October.
Zooming out to the full fiscal year 2017, here's a review of how the company's results shook out:
Revenue increased 35% to $445.3 million.
Operating income spiked 38% to $90.1 million.
GAAP net income expanded 37% to $52.1 million.
EPS was up 38% to $1.17 per diluted share.
Buybacks helped to reduce total shares outstanding by about 1%.
What management had to say
Abiomed CEO Michael Minogue noted that fiscal 2017 was "another successful year" in which the company received two FDA approvals, gained a regulatory clearance in Japan, and received good news from theCenters for Medicare and Medicaid Services.
Minogue also seemed particularly proud of the fact that Abiomed "remains one of the fastest growing GAAP-profitable companies."
Looking forward
Management believes that fiscal 2018 should be another outstanding year for Abiomed. That optimism stems from projected growth in Impella sales thanks to higher penetration rates in the U.S. and from its commercialization efforts in international markets such as Germany and Japan.
That bullishness caused management to project that revenue in the fiscal year 2018 would land between $555 million and $575 million, which represents growth of 25% to 29%. Meanwhile, operating margins are expected to expand from about 20% in fiscal 2017 to between 22% to 24% in the year ahead.
Abiomed's stock initially fell in morning trading follow this report but quickly recovered by the early afternoon. With new products on the horizon and international sales starting to ramp, shareholders appear to have plenty of reasons to remain optimistic about this company's future.
10 stocks we like better than AbiomedWhen investing geniuses David and Tom Gardner have a stock tip, it can pay to listen. After all, the newsletter they have run for over a decade, Motley Fool Stock Advisor, has tripled the market.*
David and Tom just revealed what they believe are the 10 best stocks for investors to buy right now... and Abiomed wasn't one of them! That's right -- they think these 10 stocks are even better buys.
Click here to learn about these picks!
*Stock Advisor returns as of May 1, 2017
Brian Feroldi has no position in any stocks mentioned. The Motley Fool recommends Abiomed. The Motley Fool has a disclosure policy.