Abercrombie Quarterly Profit Trumps Wall Street on Global Growth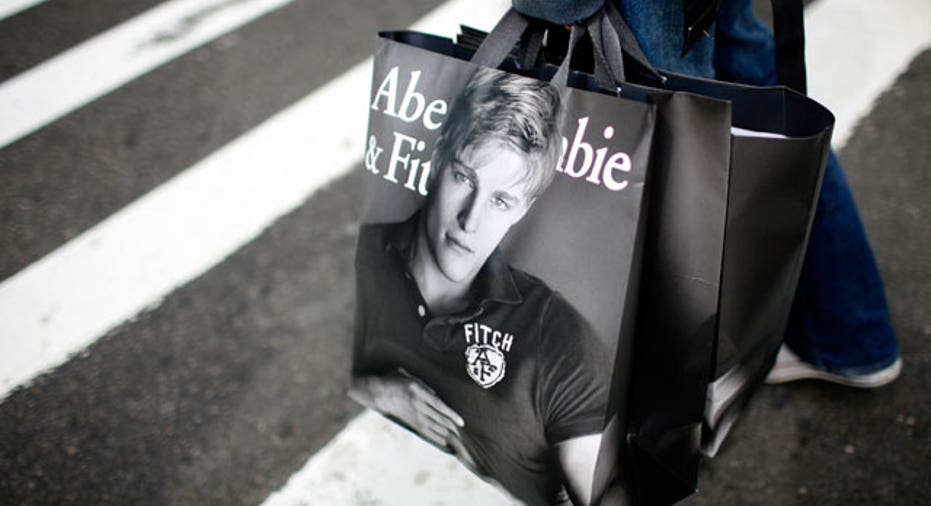 Shares of Abercrombie (NYSE:ANF) surged to a 52-week high on Wednesday after the retailer said much stronger sales helped the company swing to a first-quarter profit over a year ago loss.
The New Albany, Ohio-based men's, women's and children's apparel maker, which also operates Abercrombie Kids and Hollister stores, posted net income of $25.1 million, or 28 cents a share, compared with a loss of $11.8 million, or 13 cents a share, in the same quarter last year, beating the Street's view of 12 cents.
Revenue for the three months ended April 30 was $836.7 million, up 22% from $687.8 million a year ago, widely ahead of average analyst estimates polled by Thomson Reuters of $798.2 million.
"We are pleased with our first quarter results, which exceeded our internal objectives and reflected broad strength by brand, by channel, and by region," Abercrombie CEO Mike Jeffries said in a statement. "These strong results give us a solid start to achieving our goals for the year."
Sales during the period were led by a 13% improvement in the U.S. to $641 million, with international sales soaring 64% to $195.7 million. Total direct-to-consumer sales, including shipping and handling, were up 32% to $105.8 million, while stores open more than a year grew 10%.
By brand, comparable sales increased 8% in Abercrombie & Fitch, and 11% in both Hollister and Abercrombie Kids.
Looking ahead, the retailer said it plans on opening five international Abercrombie flagship stores this year with another 40 new international mall-based Hollister's. The company continues to except to close 50 domestic stores, primarily though lease expirations.
The company's board also declared on Tuesday a quarterly cash dividend of 17.5 cents a share payable on June 14 to shareholders of record on May 27.