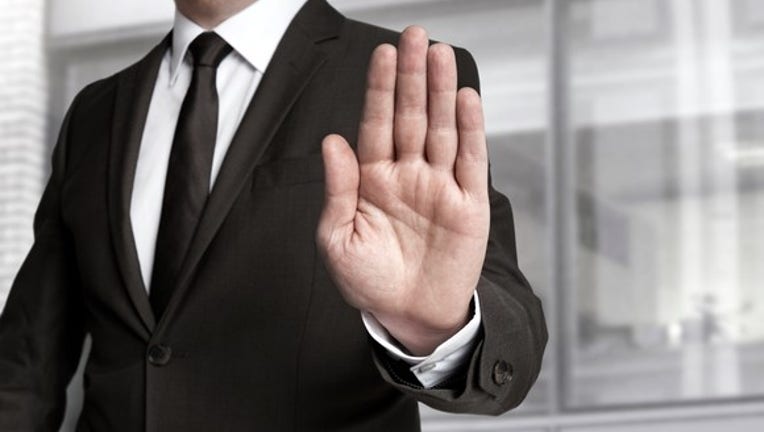 AbbVie's(NYSE: ABBV) attempt to expand the use of a new class of cancer drugs into new indications has failed to pan out, according to management.
The company announced yesterday that two trials evaluating its PARP inhibitor veliparib came up short of their primary endpoints, casting significant doubt on AbbVie's PARP program, and raisingquestions about ongoing trials for currently approved PARP inhibitors developed byAstraZeneca (NYSE: AZN),Clovis Oncology (NASDAQ: CLVS), andTesaro(NASDAQ: TSRO).
What's the news
Veliparib belongs to thepoly (ADP-ribose) polymerase (PARP) inhibitor class of drugs, which work bypreventing cancer cells from using the body's natural system to repair cell damage that's caused by cancer treatment.
IMAGE SOURCE: GETTY IMAGES.
Although other PARP inhibitors have been approved by the Food and Drug Administration (FDA) for use in ovarian cancer, AbbVie was hoping it could play catch-up by winning a green light in other cancer indications.
Sadly, those efforts came up short. Adding veliparib to chemotherapy didn't improve outcomes in triple-negative breast cancer and non-small-cell lung cancer patients.
In triple-negative breast cancer, veliparib was being evaluated for use alongside the chemotherapies carboplatin and paclitaxel. The trial involved 312 patientswith early-stage triple-negative breast cancer, and the trial's primary endpoint was complete pathologic response.
In the non-small-cell lung cancer trial, veliparib was studied for use along with carboplatin and paclitaxel in patients with previously untreated metastatic or advanced squamous non-small-cell lung cancer. The trial was designed to evaluate overall survival in patients who are current smokers.
Unfortunately, the addition of veliparib to these chemotherapies failed to deliver on the primary endpoint measures in both trials. Detailed data from the trials will be reported at a future healthcare conference.
What's the impact
PARP inhibitors are already generating hundreds of millions of dollars in sales in ovarian cancer, but the market has become increasingly crowded in the past year.
AstraZeneca's Lynparza became the first PARP inhibitor to win FDA approval when it won the green light foruse in ovarian patients with mutations to the BRCA gene in 2014. Clovis Oncology's Rubraca won the FDA go-ahead this past December, and most recently, Tesaro notched FDA approval for its drug -- Zejula -- in March.
Until now, PARP inhibitors' track record in late-stage clinical trials has been solid. However, those successes have been in ovarian cancer, not other cancers liketriple-negative breast cancer and non-small-cell lung cancer.
Lynparza and Rubracaare approved for use in BRCA-positive patients (third-line and second-line treatment, respectively), whileZejula is approved for use in ovarian patients regardless of their BRCA status.
Since there are now three PARP inhibitors vying for market share, the peak sales potential for these drugs depends heavily on expanding their addressable patient populations by proving their effectiveness in earlier lines of treatment or in other cancer indications.
All three of these drugs are being evaluated for first-line use in ovarian cancer, and studies are also underway in other cancers, including the indications that veliparib just failed.
At AstraZeneca, Lynparza is being studied in triple-negative breast cancer and non-small-cell lung cancer.At Clovis, a study is underway of Rubraca in triple-negative breast cancer and solid tumor cancers. And Tesaro's Zejula is also being evaluated in triple-negative breast cancer.
Looking ahead
Small differences between these drugs could mean that AbbVie's setback might not be a setback for AstraZeneca, Clovis Oncology, and Tesaro. Furthermore, differences in trial design, including the use of different drugs in combination with these drugs, could make a difference, so investors shouldn't extrapolate AbbVie's failure too broadly across this class of drugs.
Having said that, investors won't know for sure if the differences are big enough to allow these competitors to succeed where AbbVie has failed until phase 3 trials wrap up. As a result, investors might want to temper a bit of enthusiasm for Lynparza, Rubraca, and Zejula's label-expansion opportunity until the therapies have proven that they work in the new indications.
10 stocks we like better than AbbVieWhen investing geniuses David and Tom Gardner have a stock tip, it can pay to listen. After all, the newsletter they have run for over a decade, Motley Fool Stock Advisor, has tripled the market.*
David and Tom just revealed what they believe are the 10 best stocks for investors to buy right now... and AbbVie wasn't one of them! That's right -- they think these 10 stocks are even better buys.
Click here to learn about these picks!
*Stock Advisor returns as of April 3, 2017
Todd Campbell has no position in any stocks mentioned.His clients may have positions in the companies mentioned.The Motley Fool has no position in any of the stocks mentioned. The Motley Fool has a disclosure policy.