AbbVie to Buy Stemcentrx in $5.8B Deal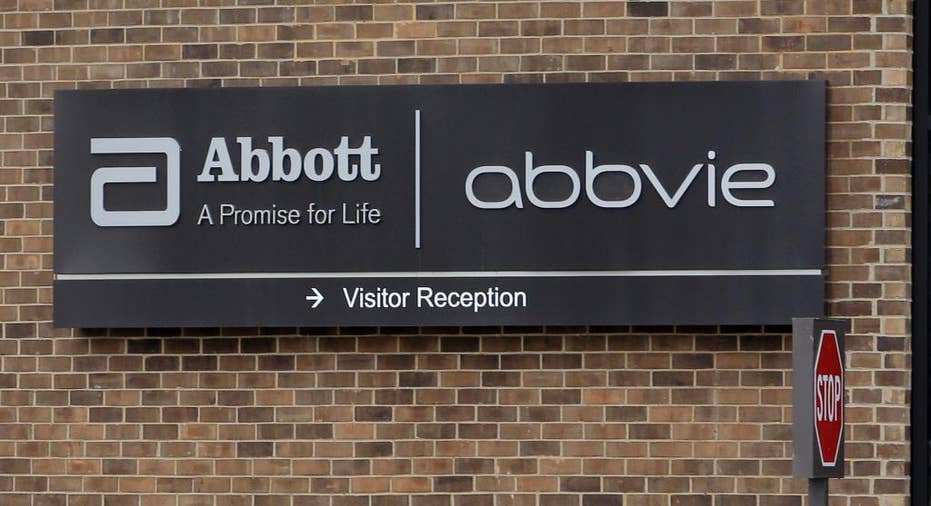 AbbVie said it would buy privately held oncology company Stemcentrx in a deal valued at $5.8 billion to expand its portfolio of drugs to treat cancer.
AbbVie said it would pay about $2 billion in cash and fund the remaining with stock. Stemcentrx shareholders may also get up to $4 billion in cash if certain performance milestones are achieved.
The deal would give AbbVie the rights to Stemcentrx's experimental stem cell therapy, Rova-T, which is in late-stage studies to test its effectiveness in treating lung cancer.
AbbVie also said it expects the deal to hurt its ongoing earnings by about 20 cents per share in 2016, and then add to profit starting from 2020.
The drugmaker expects the deal to close in the second quarter.
AbbVie also lowered it full-year adjusted profit forecast to $4.62-$4.82 per share from $4.90-$5.10.
AbbVie had bought Pharmacyclics Inc for about $21 billion in March last year, giving it access to the cancer drug, Imbruvica.
(Reporting by Rosmi Shaji in Bengaluru; Editing by Saumyadeb Chakrabarty and Savio D'Souza)