A strong 2Q for Merck, outlook mixed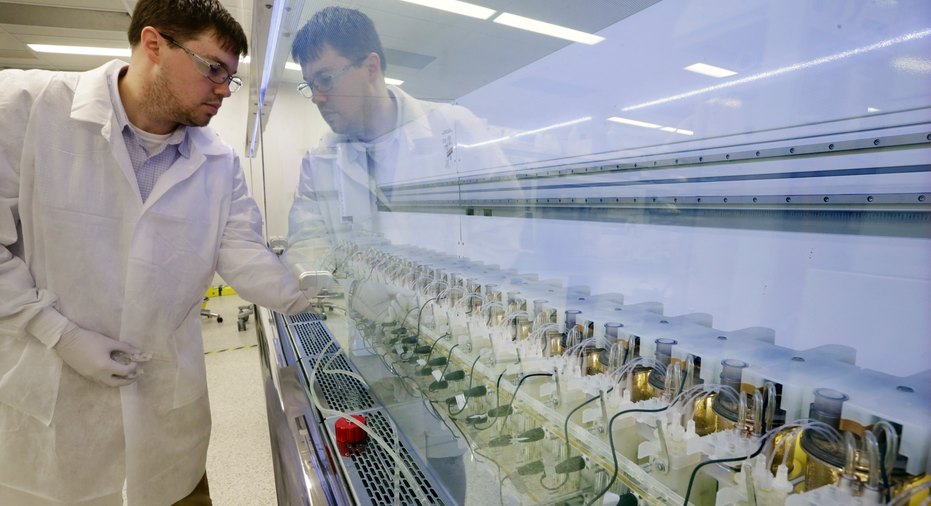 Sustained cost cuts helped push Merck's second-quarter profit up 61 percent, easily topping Wall Street expectations, as growing sales of new cancer and hepatitis C medicines offset growing generic competition to older drugs.
Still, the maker of blockbuster Januvia for type 2 diabetes and advanced cancer drug Keytruda trimmed its 2017 profit expectations, citing the cost of a major new cancer drug partnership with AstraZeneca and a cyberattack last month.
Merck said the attack, which struck numerous companies and government networks, significantly affected its global manufacturing, research and sales operations. Merck is still calculating the disruption's magnitude and continues to restore manufacturing operations while filling product orders. It anticipates some temporary shipping delays, but none for top franchises Keytruda, Januvia and Zepatier for hepatitis C.
Company executives said Friday that the recovery effort and security improvements meant to withstand future threats might not be completed until early next year.
Merck & Co. reported second-quarter net income of $1.95 billion, or 71 cents per share, up from $1.21 billion, or 43 cents per share, a year earlier.
Adjusted earnings came to $1.01 per share, trouncing the 87 cents analysts expected.
The company, based in Kennilworth, New Jersey, posted revenue of $9.93 billion, above analyst projections for $9.79 billion.
Veterinary medicine sales jumped 6 percent to $955 million, while prescription drug sales edged up 1 percent to $9.93 billion.
Januvia sales fell 8 percent, to $1.51 billion, amid rising competition and lower net prices deu to ever-biggerdiscounts demanded by insurers and other payers.
Keytruda sales jumped 180 percent to $881 million, and Zepatier sales soared to $517 million from $112 million a year ago, just after Zepatier's launch.
Keytruda , one of the top new cancer medicines that stimulate the immune system to attack cancer cells, won U.S. approvals during the quarter to treat four additional cancer types or patient groups, including bladder cancer.
Merck is running hundreds of studies testing Keytruda, many in combination with other therapies. Three studies recently were halted because more patients getting Keytruda died than patients in comparison groups getting other medicines.
On Thursday, Merck announced a deal worth up to $8.5 billion with Britain's AstraZeneca to jointly market that company's targeted cancer drug Lynparza and test it against multiple cancer types, including in combination with Keytruda. Merck won't have to pay about $6 billion of that unless Lynparza meets goals for sales and further approvals.
"It's a big, big opportunity to make a difference for cancer patients," Merck's research head, Roger Perlmutter, said in an interview, adding he's excited about combining the two companies' expertise and portfolios of advanced cancer drugs.
Merck now expects full-year earnings of $1.60 to $1.72 per share, down from its May forecast for $2.51 to $2.63 per share, including one-time items. It expects slightly higher revenue, in the range of $39.4 billion to $40.4 billion.
In midday trading, shares rose 46 cents to $64.15.
___
Follow Linda A. Johnson at https://twitter.com/LindaJ_onPharma