A Sound ETF Idea for Mid-Cap Exposure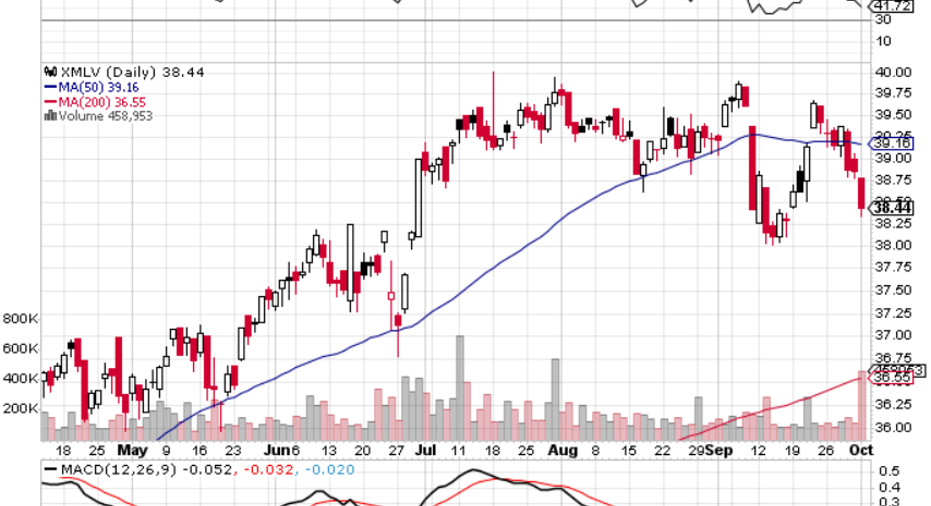 In what was has been a sustained stretch of strength for mid-cap stocks, considering a low volatility exchange traded fund may not seem necessary.
Then again, the PowerShares S&P MidCap Low Volatility (NYSEArca: XMLV) has its advantages. XMLV tracks the performance of the S&P MidCap 400 Low Volatility Index, which tracks 80 of the least volatile stocks from the S&P MidCap 400 Index over the last 12 months and weights holdings based on the securities' inverse volatility, so the least volatile securities have the highest weighting.
Related: Dividend Growth ETFs Could Be a Better Way to Play Small-, Mid-Caps
Mid-cap companies are slightly more diversified than their small-cap peers, which allows many mid-sized companies to generate more consistent revenue and cash flow and provide more stable stock prices. Additionally, they are not so big that their size would slow down growth.
The mid-caps segment has also outperformed their large-cap peers, but with lower volatility than small caps. Moreover, the returns of mid-cap stocks have also beaten those of small-cap stocks during the trailing three-, five-, and 10-year periods, with lower volatility.
"However, risk-adjusted return is critical when comparing investments. Absolute return is useless because you are examining it in a vacuum. It's one thing if a fund outperforms its peers 3,000 bps because it holds incredibly risky stocks that all have a good year. It's another thing if the fund outperforms more modestly but with significantly less risk," according to a Seeking Alpha analysis of XMLV.
Low-volatility ETFs provide investors the ability to track broad markets with some downside protection. The low-volatility strategy has a number of academic studies to support the rationale behind the investment idea, according to VIX and More, but it is better illustrated with a side-by-side comparison.
Related: Consider These Value ETFs
The low-volatility factor investments work on the idea that they help cushion against market turns, limiting drawdowns that investors experience while providing upside potential. Consequently, the low- or min-vol strategies may produce better risk-adjusted returns over the long haul, which has been backed by extensive academic research.
Real estate, financial services and utilities stocks combine for about two-thirds of XMLV's lineup. XMLV has outperformed the S&P MidCap 400 Index by almost 400 basis points since coming to market.
For more information on middle capitalization stocks, visit our mid-cap category.
PowerShares S&P MidCap Low Volatility Portfolio
This article was provided by our partners at ETFTrends.