A Sobering Look at Facebook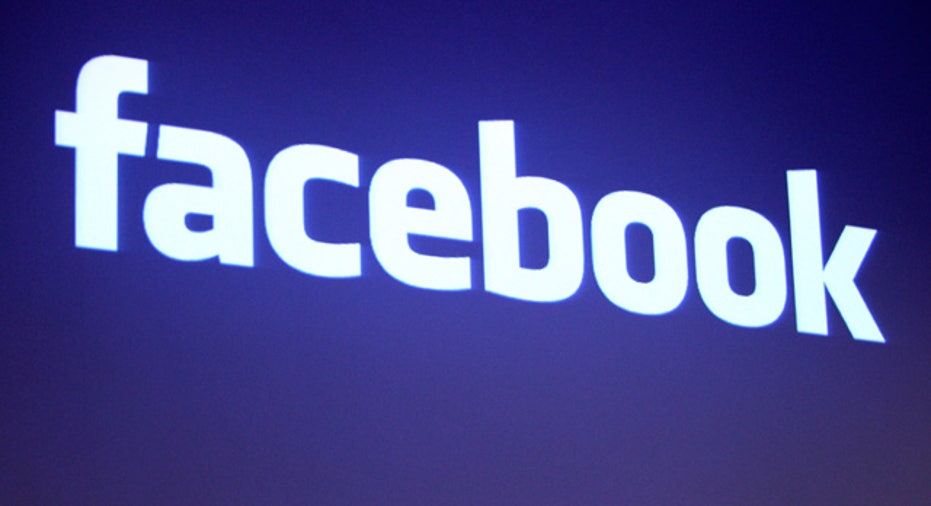 It's the year's hottest initial public offering, but some wealth managers find themselves having a hard time recommending Facebook to their clients.
The world's biggest social network is expected to seek a $75 billion to $100 billion valuation in its IPO, the most anticipated stock offering from Silicon Valley since Google Inc went public in 2004.
At Granite Investment Advisors in New Hampshire, Chief Investment Officer Scott Schermerhorn has already been fielding queries from clients eager to get in on the action.
"We had some clients call and once we step them through the numbers, they sober up," he said. "The valuation is 100 times earnings in a stock market that is trading at 12."
"At the end of the day, if you have a small amount of money that you are in a position to lose a chunk of it and you want to speculate on Facebook, go ahead," he added. "But don't use money that you really need to save to do it. I would put it in Microsoft, which is dirt cheap right now."
To be sure, most technology analysts would argue that Facebook's growth potential far exceeds that of Microsoft Corp , whose stock has largely traded between $20 and $30 in the past decade. It is taking its first steps toward content streaming for instance, and has yet to make a serious overseas thrust.
And a $100 billion valuation for Facebook at the top end - while huge in absolute terms - is not that out of whack in Silicon Valley IPO tradition. Facebook is seeking a multiple of up to 27 times annual revenue, or up to 100 times earnings.
Apple Inc - today, the world's most valuable technology corporation - went public at a valuation of just $1.19 billion in 1980, equivalent to 25 times revenue and 102 times earnings. Google - to which Facebook is most often measured against in terms of potential - was valued at $23 billion at the time of its 2004 debut, or 218 times earnings.
But the sheer size of Facebook's valuation means that it will have to become the world's first $700 billion company if it is to replicate the gain in Google's stock.
"At these valuations, investors really need to set aside emotion...and invest with their heads," said Edward Reinhart, managing partner at Capital Advisors Wealth Management, who owns Facebook shares bought on private markets two years ago.
Reinhart, who advises clients on retirement planning, warned that hype building up ahead of Facebook's IPO could mean "dangerous waters for the retail investor."
INSTITUTIONAL INVESTORS STOCK UP
Facebook, led by 27-year-old Mark Zuckerberg, on Wednesday filed its IPO prospectus with the Securities and Exchange Commission, seeking to raise $5 billion.
The anticipation surrounding the company and its growth potential recalls the hoopla that accompanied Apple's, Google's, and Amazon.com Inc's stock debuts. All three companies have done the near-impossible -- lived up to the hype.
There are many who believe Facebook will do the same, pointing to its 843 million users and the fact that the company is much bigger and more profitable than other recent Internet debuts, such as the loss-making Pandora Media Inc or Groupon Inc.
Social game company Zynga closed up nearly 17 percent on Thursday in the first trading session after Facebook revealed it made 12 percent of its revenue last year from the video game publisher.
"Facebook has the most potential," said Greenwich, Connecticut-based investment manager Jeff Matthews. "It's the next Google."
While retail investors are still combing through the numbers and doing the math, institutional investors have quietly bought Facebook shares via private pre-IPO exchanges like SharesPost and SecondMarket.
About 50 equity funds of the 3,842 tracked by Morningstar disclosed holdings of Facebook stock, led by Morgan Stanley's institutional Opportunity H fund with 3.5 percent of its $242 million portfolio devoted to the social network.
Other funds that have disclosed holdings included those managed by Fidelity, T. Rowe Price, ING, Principal and MassMutual.
EMOTIONAL CONNECTION
As with Apple and Google, consumers feel strong emotional connections to Facebook, which could make its stock vulnerable to wild swings if it attracts many retail investors.
When the SEC released Facebook's IPO prospectus on Wednesday evening, its website slowed to a crawl as traffic increased 100 times. Facebook also made it into betting books - Irish bookmaker Paddy Power is taking bets on what the share price will be when the social network begins trading.
The odds are 7 to 2 so far that investors will be paying between $25 and $34.99 for a share, according to the bookmaker.
"The challenge is trying to keep individual investor enthusiasm in some sort of line with economic reality," said Lise Buyer, an IPO adviser who worked at Google at the time of its IPO, but hasn't worked on the Facebook IPO.
Facebook "has very strong prospects, but all companies have stock prices that at some point must correlate to fundamentals."
The social network's 2011 revenue rose 88 percent to $3.71 billion while net profit increased 65 percent to $1 billion in last year. Those are not stellar numbers when compared with Apple's 65 percent growth in revenue to $108.24 billion in fiscal 2011. Apple also outpaced Facebook in terms of income growth, with profit increasing 85 percent to $25.92 billion.
Despite this, Apple - with nearly $100 billion in cash and securities - trades at a forward price-to-earnings ratio of 13 times, far lower than the 100 times historic P/E of Facebook's IPO, assuming the $100 billion valuation.
Even Microsoft -- which saw net income grow 23 percent to $23.1 billion and revenue rise 12 percent to 69.9 billion for fiscal 2011 -- trades at 11 times future earnings.
That's why Schermerhorn, whose firm already owns Apple shares, said he preferred to invest in Microsoft over Facebook. Amazon's shares trade at a relatively dear forward P/E of 131, while Google trades at 19.5.
"I know it is dominant in its space. Granted, the space is not growing as quickly as Facebook, but I am getting a nice dividend to wait," he said of Microsoft. "I don't have that with Facebook."
(Reporting By Sarah McBride and Poornima Gupta, editing by Tiffany Wu and Carol Bishopric)