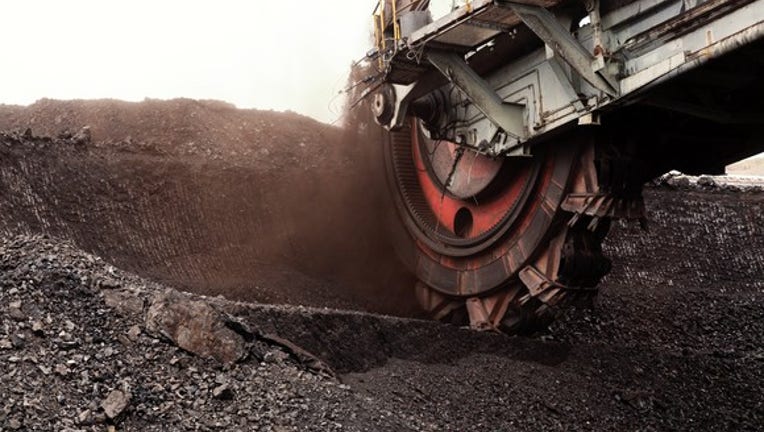 Image source: Getty Images.
The coal market continued to get better during the fourth quarter, which drove a significant improvement in the financial results of coal MLP Alliance Resource Partners (NASDAQ: ARLP) and its general partner Alliance Holdings GP (NASDAQ: AHGP). In fact, Alliance Resource Partners nearly set a record for coal sales volumes during the quarter. The company expects market conditions to continue getting better in 2017, guiding for higher sales volumes this year.
Alliance Resource Partners results: The raw numbers
Data source: Alliance Resource Partners. YOY = year over year.
What happened with Alliance Resource Partners this quarter?
Alliance Resource Partners benefited from a stronger coal market.
Revenue slipped year over year thanks to lower coal sales price realizations, partially offset by higher sales volume, which increased 5.3% to 10.5 million tons. Production, though, was down 2.3% to 9.5 million tons due to an earlier decision to idle production at high-cost mines. Sales were higher than production because the company sold 1 million tons of coal out of inventory during the quarter.
For the full year, revenue declined 15.1% to $1.9 billion. Driving the decline was an 8.9% decrease in tons sold to 36.7 million tons and a 5.3% decline in the average realized price to $53.76 per ton.
Operating expenses decreased 12% in the quarter and 17.4% for the full year because of the decision to reduce coal production volumes and shift production to lower-cost mines.
The decline in costs enabled the company to deliver robust distributable cash flow growth during the fourth quarter, which nearly covered its distribution three times over. That healthy coverage, along with improving market conditions, enabled Alliance Resources to maintain its quarterly distribution. As a result, general partner Alliance Holdings GP was also able to hold its distribution flat for the quarter.
For the full year, distributable cash flow fell 12.6% to $490.7 million thanks to lower sales volume and realized pricing. However, the distribution coverage ratio strengthened from 1.62 times to 1.98 times, though that was primarily because of the company's decision to cut the payout earlier in the year.
What management had to say
CEO Joseph Craft commented on the fourth quarter, pointing out:
Three factors drove the company's impressive fourth-quarter performance. First, it pushed costs down by idling high-cost mines and shifting that production to its lowest cost mines. Second, it operated exceptionally well during the quarter, producing as much coal as it could from the mines it had open. Finally, the company took advantage of higher demand to sell another million tons of coal out of inventory.
That strong finish to the year capped a solid 2016 for Alliance. Craft noted its successes:
Alliance Partners only paid out roughly half of its distributable cash flow last year, using the other half to pay down debt. That strengthened the company's balance sheet, which gave its banks the confidence to amend and extend its credit facility, firming up its liquidity. With its finances on solid ground, and the coal market continuing to improve, the company hopes to start boosting the distribution soon.
Looking forward
One of the drivers of Alliance's confidence is its outlook for the coal market 2017. Craft detailed what the company sees ahead:
Alliance currently expects to produce 37.9 to 38.9 million tons of coal this year, with sales projected to be a bit higher at 37.9 million to 39.2 million tons. Both numbers represent increases over 2016 when it sold 36.7 million tons and produced 35.2 million tons. However, it's worth noting that 2017 sales projections are above the company's secured coal contracts, which currently total 34.9 million tons. The difference between forecast sales volumes and firm contracts suggest that Alliance either expects to secure more contracts, or that it anticipates a robust spot market will sop up excess output.
10 stocks we like better than Alliance Holdings GP When investing geniuses David and Tom Gardner have a stock tip, it can pay to listen. After all, the newsletter they have run for over a decade, Motley Fool Stock Advisor, has tripled the market.*
David and Tom just revealed what they believe are the 10 best stocks for investors to buy right now...and Alliance Holdings GP wasn't one of them! That's right -- they think these 10 stocks are even better buys.
Click here to learn about these picks!
*Stock Advisor returns as of January 4, 2017.
Matt DiLallo has no position in any stocks mentioned. The Motley Fool recommends Alliance Resource Partners. The Motley Fool has a disclosure policy.