A New Tobacco Stock Is Set to Hit the Market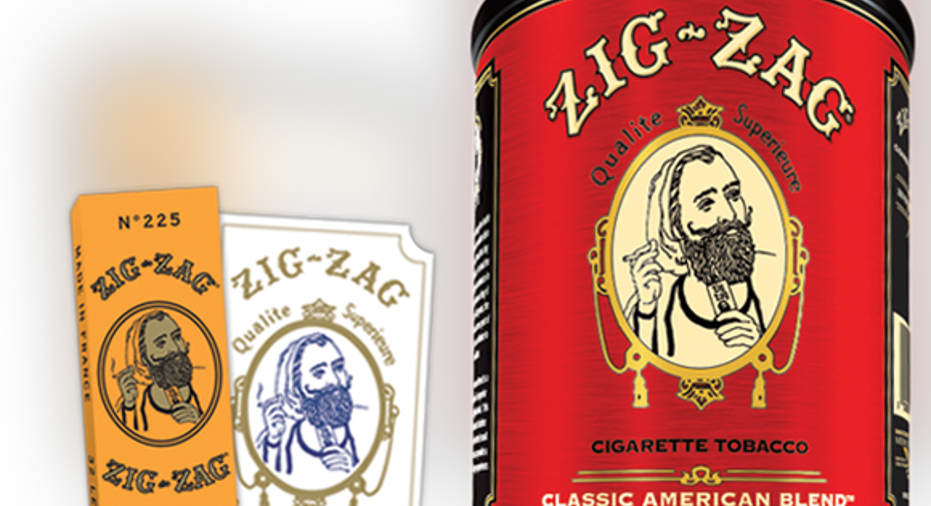 Tobacco stocks continue to be populardespite prevailing anti-smoking sentiment. Shares of top names in the sector like Altria and Philip Morris International keep finding their way into many institutional and personal portfolios.
That's because the business in general is highly profitable and typically generous with dividends. If you're interested in the sector, you may want to look into a new stock that's about to hit the exchange in an IPO: Turning Point Brands. Here's a brief look at the company.
IMAGE SOURCE: TURNING POINT BRANDS.
Smoke (or chew) 'em if you got 'emTurning Point is a manufacturer of what it calls "other tobacco products." This generally refers to goods that aren't whole cigarettes or cigars. The company's offerings include the Zig-Zag brand of cigarette papers and cigar wraps, chewing tobacco (Turning Point owns five brands, most notably Stoker's and Beech-Nut), and items for vapor smoking.
It's got strong market positions in several of those goods. According to the company, as of this past February it controlled around 80% of the market for cigar wraps with Zig-Zag, and 30% of that for cigarette papers. Meanwhile, Stoker's was the top discount chewing tobacco brand on the market, holding a 16% overall share.
It's not hard to find packs of Zig-Zags or containers of Stoker's. Turning Point ships to over 900 direct wholesalers, and its products end up in around 200,000 retail locations in North America. As a result, it's got a chunky top line. That metric, however, isn't moving where investors might like. Last year, it booked $197 million in net sales, down from over $200 million of 2014.
That's not unusual in the tobacco industry -- Philip Morris International's sales have been slipping over the past few years, while Altria's revenue growth hasn't exactly been on fire lately (excuse the pun).
At least, like Philip Morris, Altria, and other name tobacconists, Turning Point is in the black on the bottom line. It flipped to a profit to the tune of $9 million last year, after two years of losses.
Aside from product selection, what sets Turning Point apart -- and not in a good way -- is its indebtedness. At the end of 2015, the company was burdened with nearly $300 million in total notes payable and long-term debt, a figure that well exceeded its annual sales, and positively dwarfed its cash position, which was less than $5 million.
Although the big sector players also borrow aplenty, their amounts are comparatively more manageable. At the same time, Altria had just under $13 billion in long-term debt, against nearly $19 billion in revenue and $2.4 billion in cash. Those numbers for Philip Morris were $25 billion, $27 billion, and $3.4 billion, respectively.
A compelling investment?After it begins trading, Turning Point will be a unique stock in terms of its product mix. I'm not sure that necessarily warrants a buy on the shares, however.
That high level of indebtedness concerns me, as does the fact that the company doesn't intend to pay a dividend -- one of the more appealing aspects of the top tobacco stocks on the market (both Altria and Philip Morris pay distributions at above-average yields).
And given that Turning Point hasn't delivered exceptional fundamentals, and the current sentiment in this country isn't in favor of its products, I don't see the company as a compelling investment.
The company's IPO is slated to take place on Wednesday. The stock will be listed on the New York Stock Exchange under the ticker symbol TPB. At a price of $13 to $15 apiece,5.4 million shares will be floated in the offering. The joint book-running managers of the offering are Cowen Group's Cowen and Company, and FBR.
The article A New Tobacco Stock Is Set to Hit the Market originally appeared on Fool.com.
Eric Volkman has no position in any stocks mentioned, and neither does The Motley Fool. Try any of our Foolish newsletter services free for 30 days. We Fools may not all hold the same opinions, but we all believe that considering a diverse range of insights makes us better investors. The Motley Fool has a disclosure policy.
Copyright 1995 - 2016 The Motley Fool, LLC. All rights reserved. The Motley Fool has a disclosure policy.